control app so that kids can't use it. This will protect the kids from using any unwanted apps.
The whole world is suffering from coronavirus. In this time of global pandemic we are advised to stay at home to protect ourselves and our family. This lockdown is very difficult for adults and especially for kids. Adults are mature and they are dealing with this effectively but kids are getting bored as they have nothing to do at home. Screen time has increased to a larger extent in this lockdown. This eventually results in continuous usage of mobile phones and internet by kids, which is very harmful for them.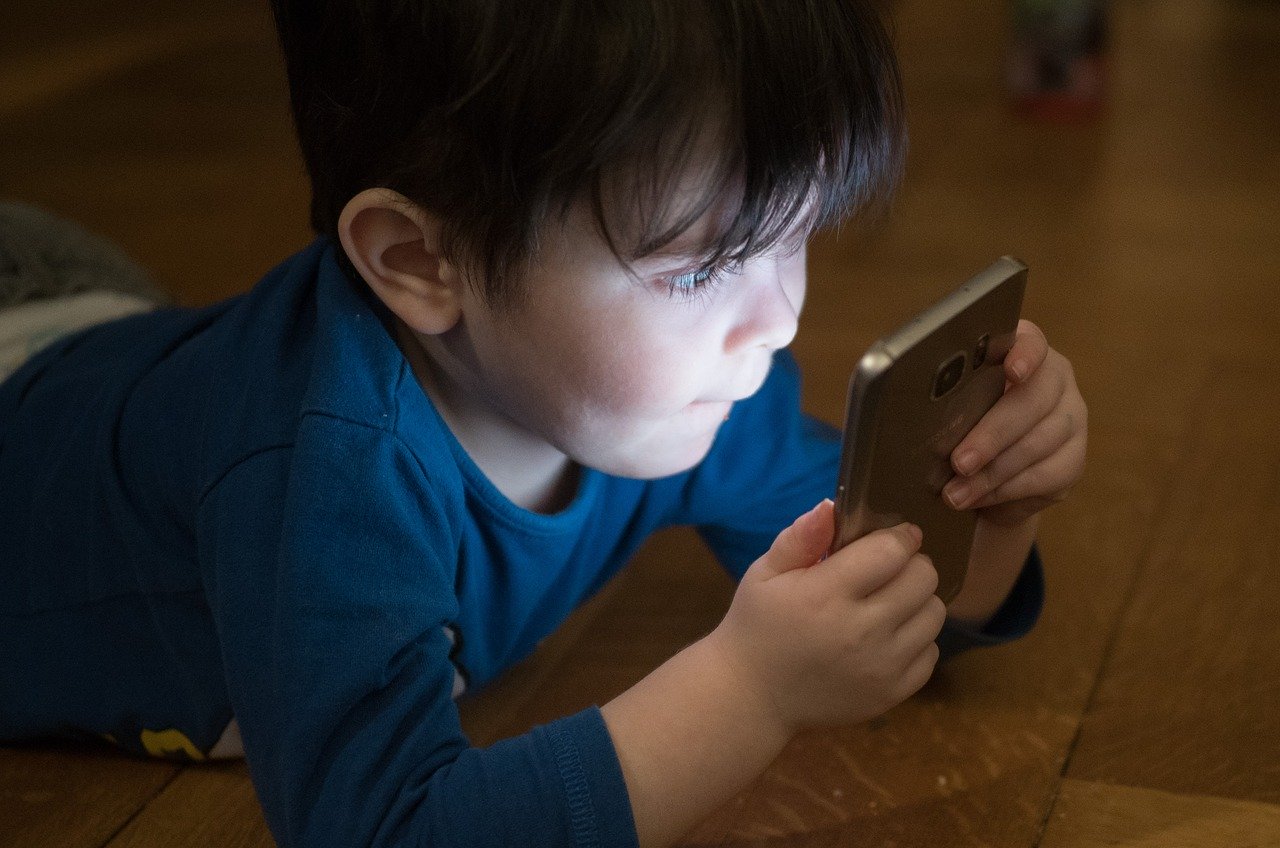 Kids cannot go out to play and they don't even have schools now. So it is pretty normal for them to get bored at home. Excessive use of mobile phones and internet can cause a lot of problems in kids. They can easily get addicted to it and that will distract them from many major aspects of their life like studying, playing, exercise, etc.
Reasons why Parental Control Software is necessary
If parents think that any specific app can be harmful for kids then they can easily block that app with the help of parental control app so that kids can't use it. This will protect the kids from using any unwanted apps.
It becomes very important for parents to use parental control software to protect their child from any harmful and
dangerous effects of mobile phones and internet. Here are some of the reasons
why parental control software is necessary:
1) Cyber bullying
The classes are now conducted online so a lot of kids are spending most of their time online. Children are not mature enough to tackle the online threats. Cyber bullying is the biggest threat that a parent must protect their kids from. It is very dangerous and it can cause serious problems to a kid.
Cyber bullying is basically bullying anyone through electronic media. It can harm the children in both ways: physically and mentally. Cyberbullying can cause anxiety, depression, and fear. So, it becomes important for parents to protect their child from cyberbullying with the help of parental control software.
2) Sexual Predators
It is difficult for parents to keep a continuous watch over their kids while they are on their mobile phones or laptops. All the technologies that kids are using are good to some extent but there are a lot of other risks. They are easily exposed to sexual or abusive content. The usage of social media is very high in youngsters and kids and at such a young age, it is difficult to understand its complications. They might even interact with some random person who can be a sexual predator. Kids are naive and they can be easily tricked into this and as we all know that the use of social media has increased in this pandemic. Hence, it becomes important for parents to continuously talk with their kids in order to know their online activities and whether they are safe or not. A parental control software can be used to tackle those predators and protect your child.
3) Gaming Addiction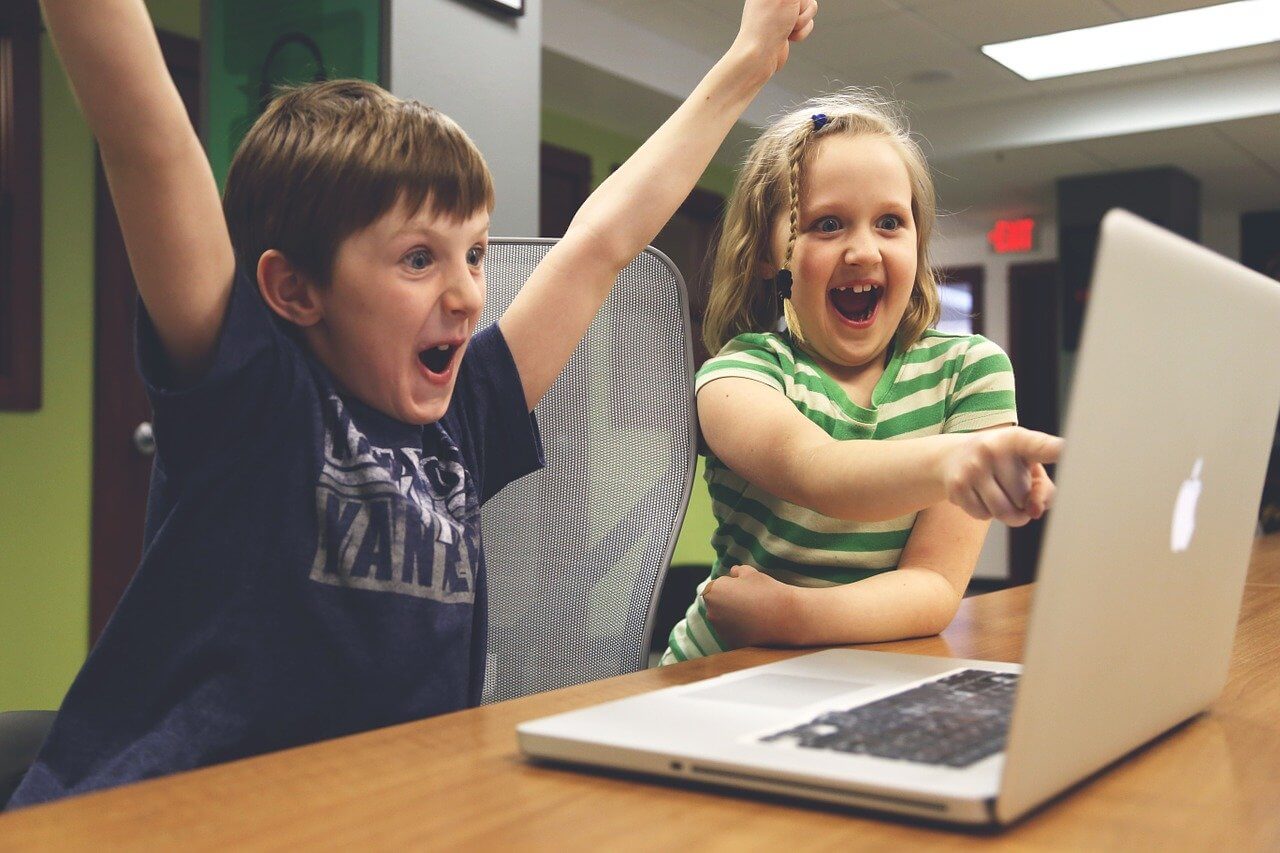 In the pandemic it is very common that a kid might spend most of his time playing video games. However, there should be restrictions on it. They must not be allowed to play games throughout the day, which will lead to gaming addiction. They must also decide a specific time for playing games because continuous gaming can be harmful for health.
Gamingaddiction can lead to obesity as there is no other physical activity throughout the day. It can also cause sleep disorders. Parents should be aware about the type of game that your kid is playing so that they can protect them from gaming addiction.
4) Control Screen time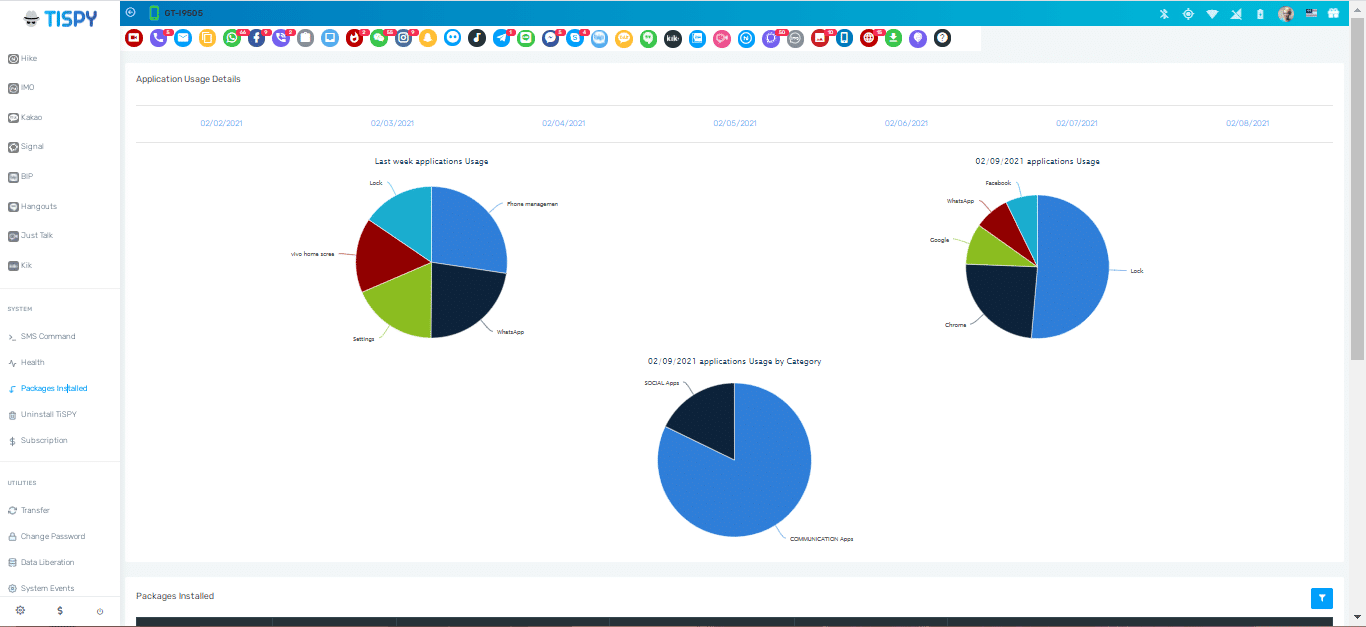 If your kid is spending a lot of time on their mobile phones and internet then it becomes important for parent to
control the amount of time by deciding a daily schedule or fixing a specific time table.
Parental control software helps in managing the schedule of your kids and control screen time more efficiently that will eventually help your kids in doing other works also.
5) Track Spam Messages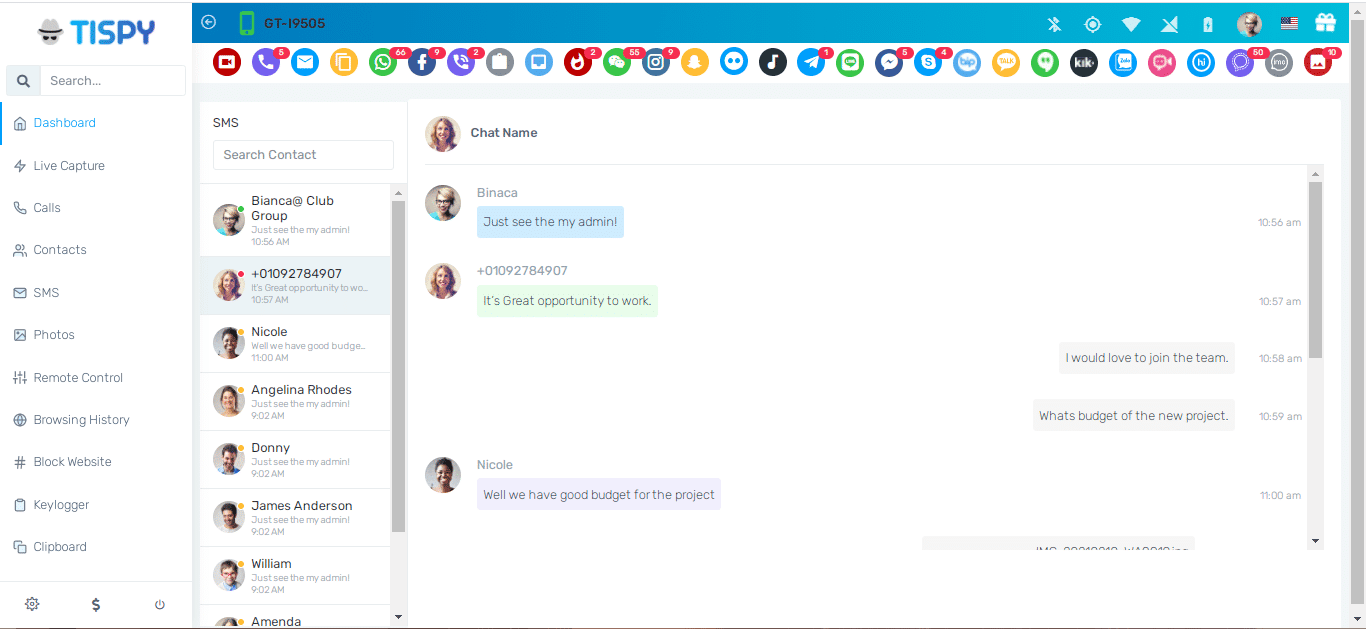 Parents should always check the messages that are received by kids during this pandemic. It is quite common that they might get spam messages during this time that can be very dangerous for their kids.
Spam messages can be dangerous for the device as it can install malware in it. Spam messages can risk the personal information about the child. So, parental control software is required to track spam messages and protect your child.
6) Track Calls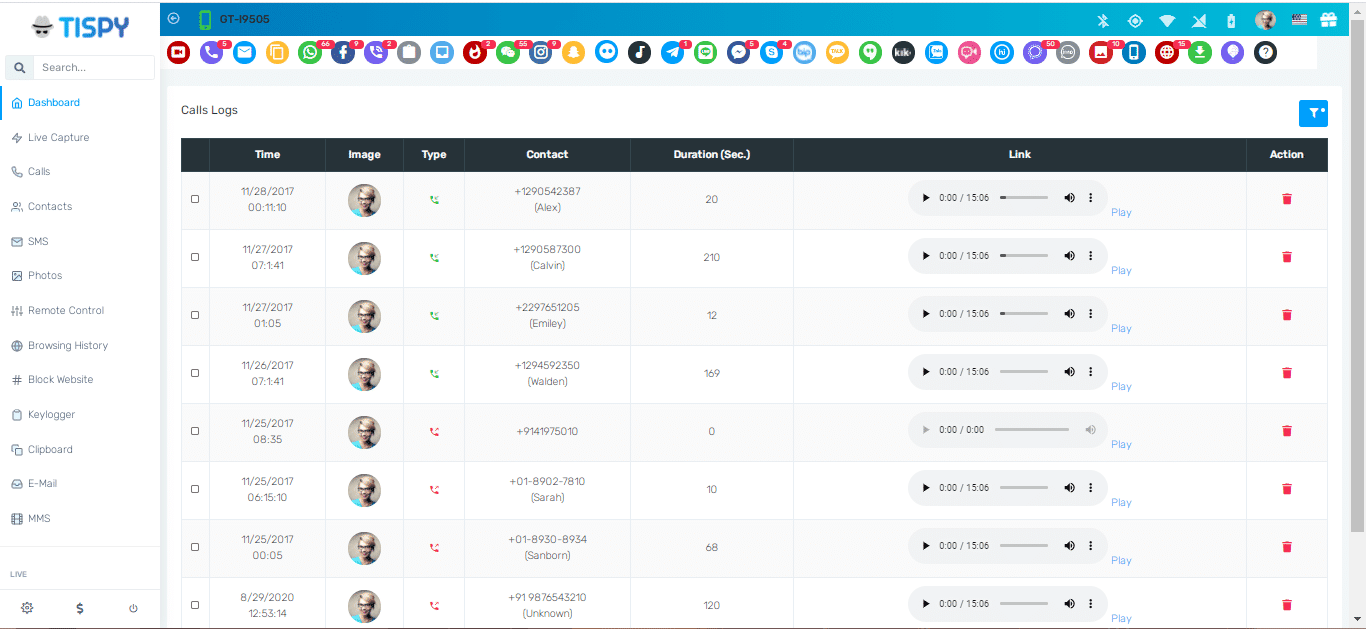 Parents can protect their kids from any unknown intruder by tracking calls and blocking them with the help of parental control software. This allows parents to know who their kid is talking to and for how long. If they find anything suspicious then they can block unwanted calls that kids might hide if they are not close to their parents.
7) Track Whatsapp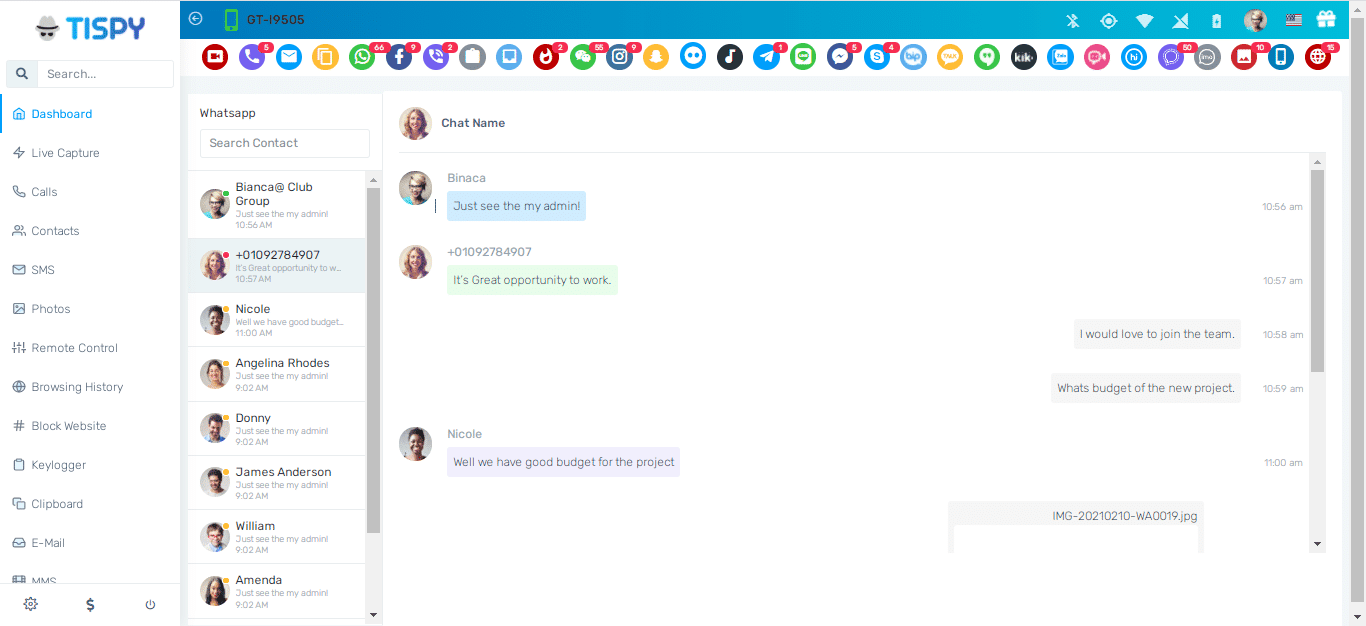 Mostly kids are using social media platforms continuously and WhatsApp is one among them. They stay in touch with their friends with the help of WhatsApp. But kids can receive a lot of unwanted messages on WhatsApp that can get them into trouble. Hence, as a parent it becomes essential to track Whatsapp and all the activities performed there.
8) Track browser history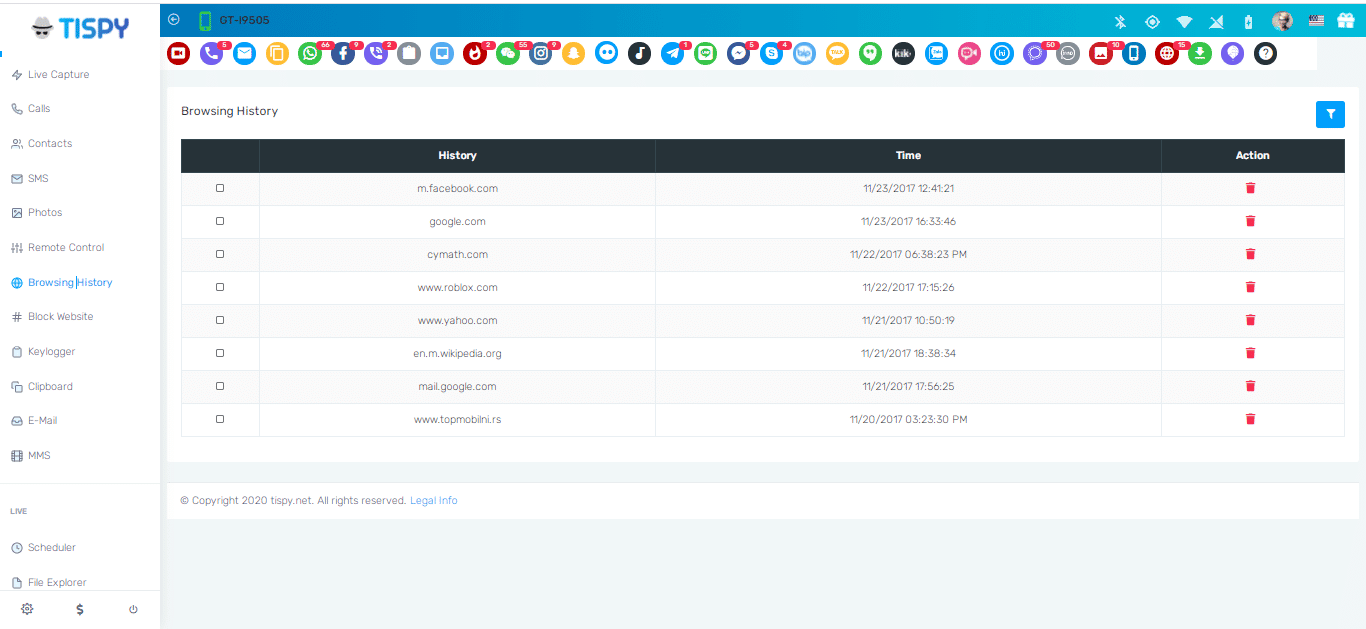 Internet is a huge place that is filled with a lot of things that is helpful and also dangerous. There is a lot of harmful content that is dangerous for kids. So parents should keep a track of the browsing history and they can easily do it with the help of parental control app. They can also see the site that their kids are visiting along with the amount of time spent on that site.
9) Block phishing Emails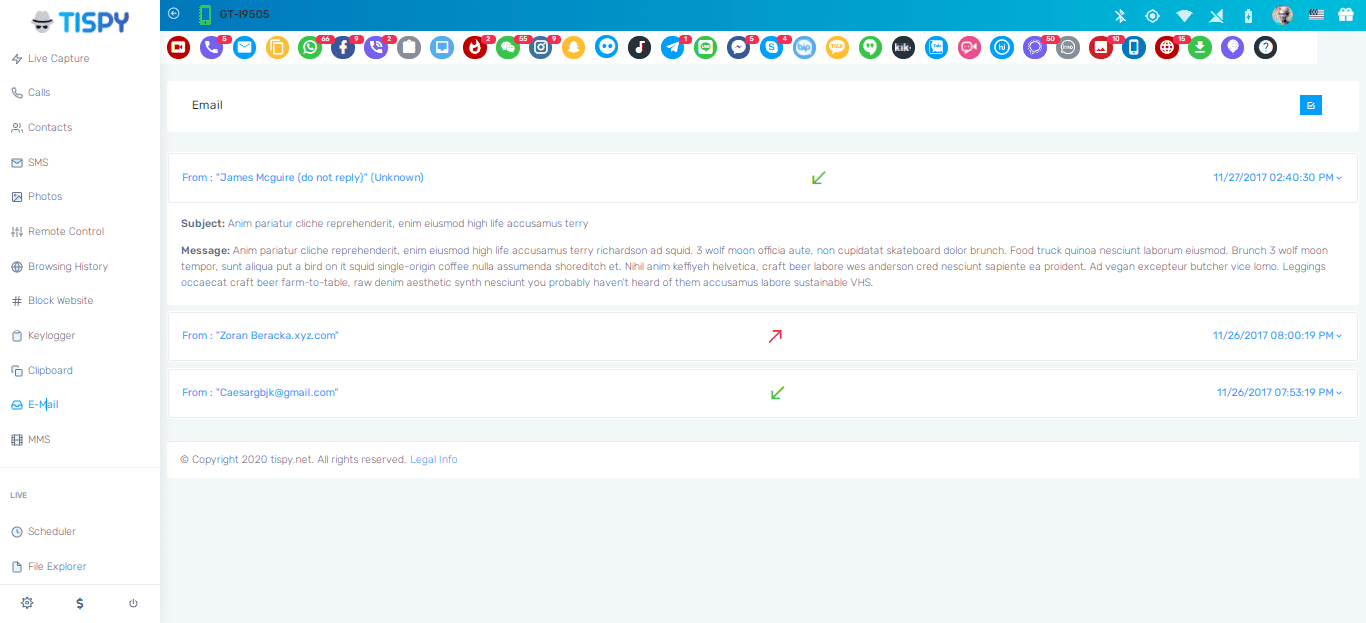 Fraud mails are constantly increasing from time to time. These mails take your personal information and confidential details. Kids are unaware of these things so parents should make sure to track e-mail and block all
the phishing emails with the help of Parental Control Software.
10) Block any unwanted App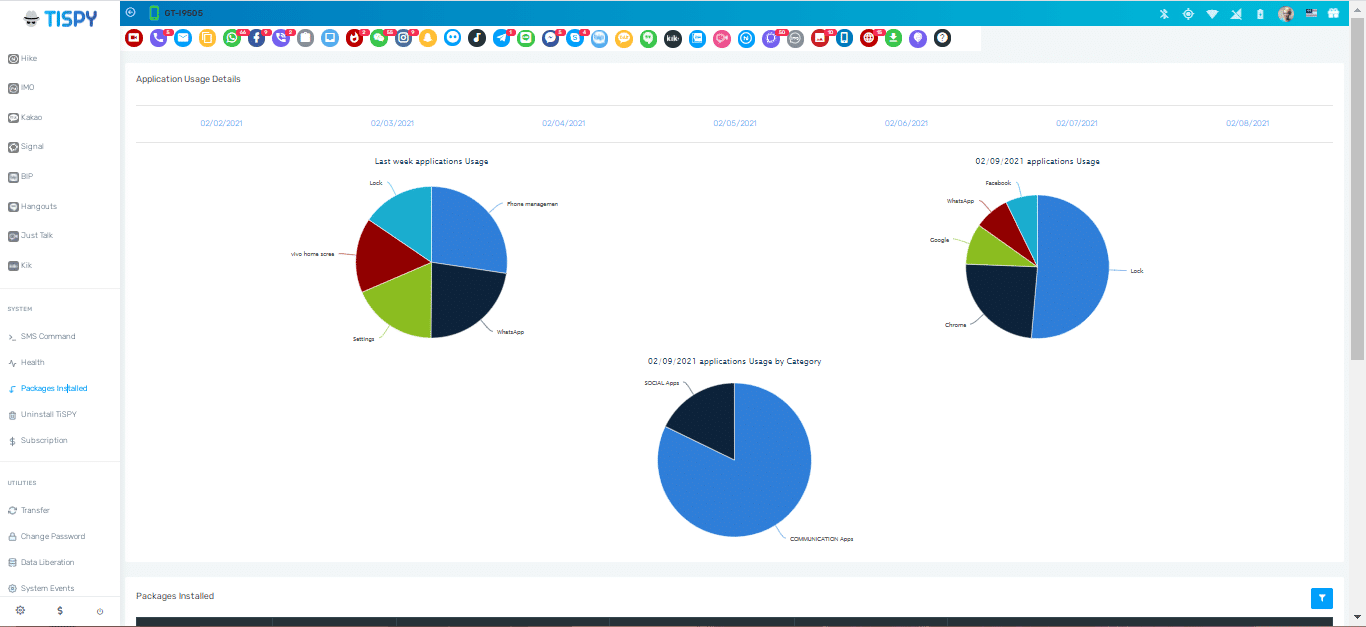 If parents think that any specific app can be harmful for kids then they can easily block that app with the help of parental control app so that kids can't use it. This will protect the kids from using any unwanted apps.
Smart measures to ensure safe device usage by your children.