Set Screen Time on Kids Smartphone – An Ideal Decision for Parents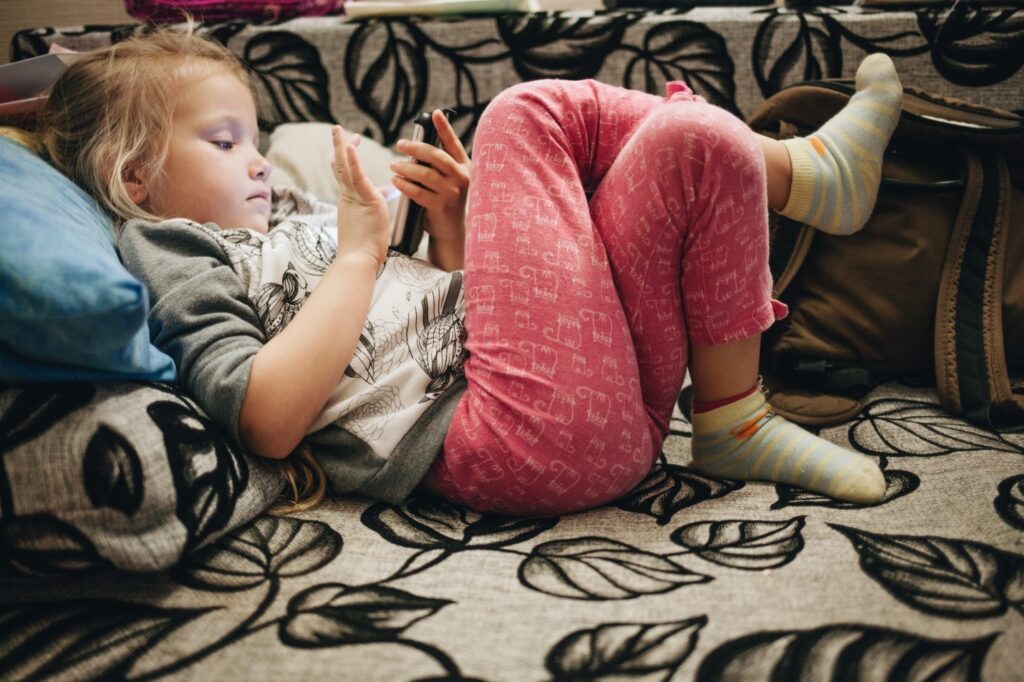 Smart phones have simplified our lives. As a result, staying connected with social media and obtaining the latest games have actually become a child's play. So much so that many kids know much more about smartphones than adults. The flip side is that they are spending far more time on these devices than they need to. Studies on screen time for kids has revealed that kids spend 6 hours a day on an average glued to a screen and that too completely unmonitored. Hence there is a need for Screen Time App, which can let parents monitor kids activities on the phone and set a routine to cut down their smartphone usage.
Why Having a Screen Time App is Important
Technology, with all its benefits, has a very dark side which has the power to leave you, a full-blown adult, vulnerable and helpless. Imagine then what it can do to your kids. This makes it all the more important to regulate and monitor their presence in the digital world.
8 Good Reasons Why Screen Time Apps Can Help You in Your Mission
1. It Limits Distractions
Impulse control and self-regulation is a big problem for kids due to whom they might spend more time on their screens than required leaving little space for other things like friends, family or anything else. Screen time Apps can cut down their technology usage at specific times.
2. Helps You Start Conversations with Your Child
When you know what your child does online, you can have a better understanding of their interests which then allows you to discuss and guide them on how to maximize the benefits of technology while avoiding its pitfalls.
3. Encourages Unplugged Time
Getting your kids away from their devices can be difficult but doing so can help you get to know more about your kids' lives which can help you get a better sense of their needs and habits. Unplugging at key times can also encourage greater discipline within them.
4. Helps Reduce Depression
The online world tries to set unrealistic standards for all of us to achieve. Not achieving these standards can lead to depression both among adults and kids, as indicated by a recent study. The same study also showed that off-screen activities like sports, exercise or even a face to face conversation are more beneficial in combating depression.
5. Provides Parent-Focused Community
Screen Time Apps with active parenting communities is incredibly useful because it would involve active sharing of information and experiences amongst parents which can help them guide their children while keeping them away from harm.
6. Limiting the Duration of Their Exposure
As mentioned before, using Screen Time Apps can let the parents know more about the online activities of their children. Parents can then use this information to set proper timetables for their kids to curb excessive use.
7. Discussing & Educating the Children
Discussion can only take place when parents know how their children are spending their time online. They can also inform their children about the benefits and traps of this medium to make the whole experience of using technology more enriching for them.
8. Being a mentor to the Kids
Children are extremely impressionable, and thus, it becomes very important to guide them through. Parents can play this role by using all the information from these Screen Time Apps and teaching them whatever they can about the online world.
Using Good Parental Monitoring Software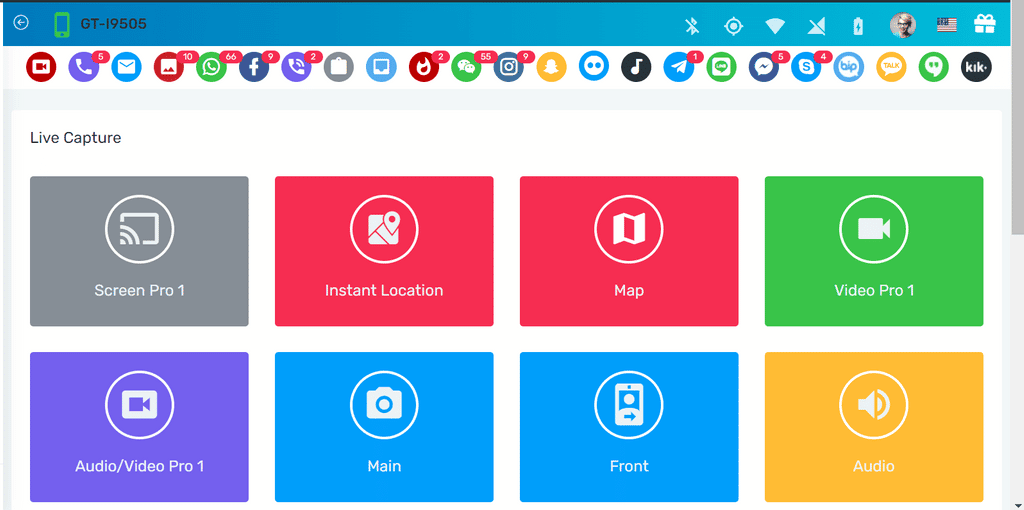 Good parental monitoring software like TiSPY can help parents track the usage of their Smartphones, which can help them know how their kids are spending time on the internet. This allows them to take any preventive measures in case their kids face any problems.
Some of the features of TiSPY are listed below:
Call and SMS Tracker for Parents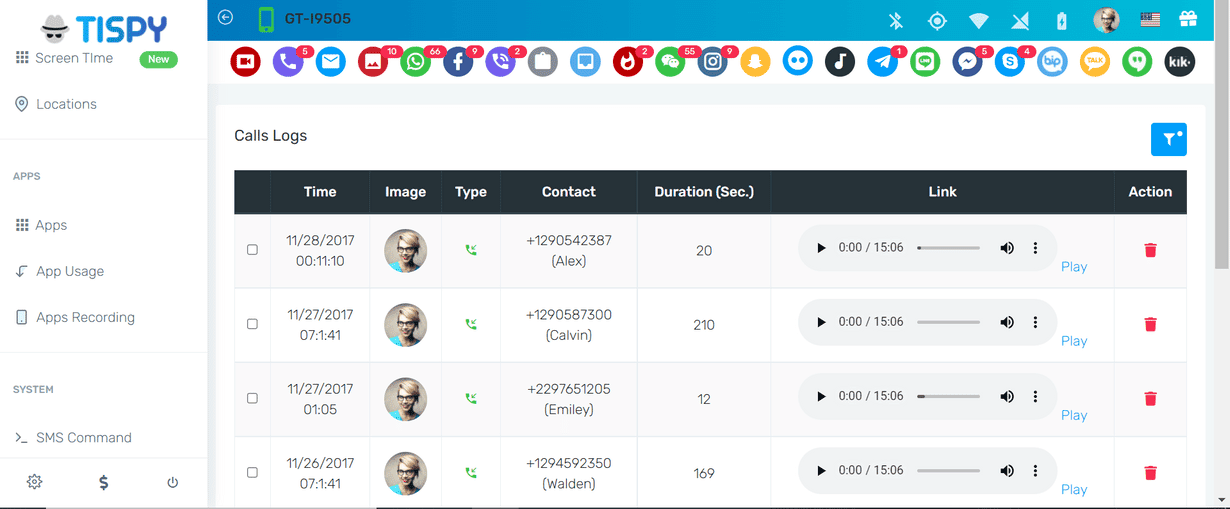 This feature allows you to access the call details (phone number, call location, call duration and SMS details) of anyone who contacts your child. Additionally, you will also be able to get that person's name and image in case that number is saved in the phonebook.
Keylogger for Androids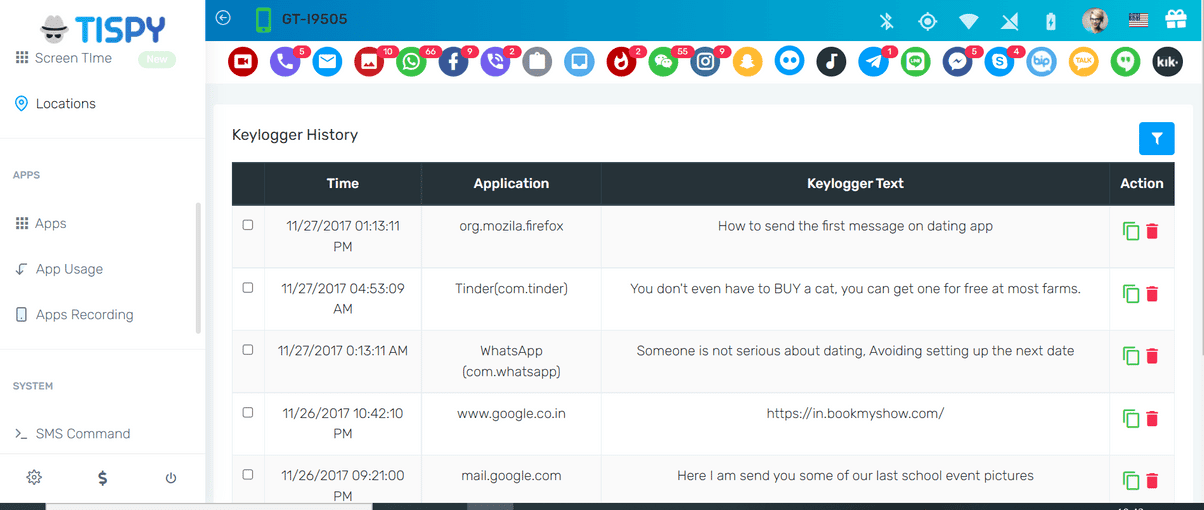 TiSPY allows you to access everything that your children have typed in their phones in the past few hours and even if your kid deletes something from their phone you can still know about it via the TiSPY dashboard.
Social Media Tracker
With trackers for Facebook, WhatsApp, and other social media platforms, you can get to know all that you want to about how your children use this medium. In case your kids exchange any files on social media, you will get to know about that too.
Tispy Live features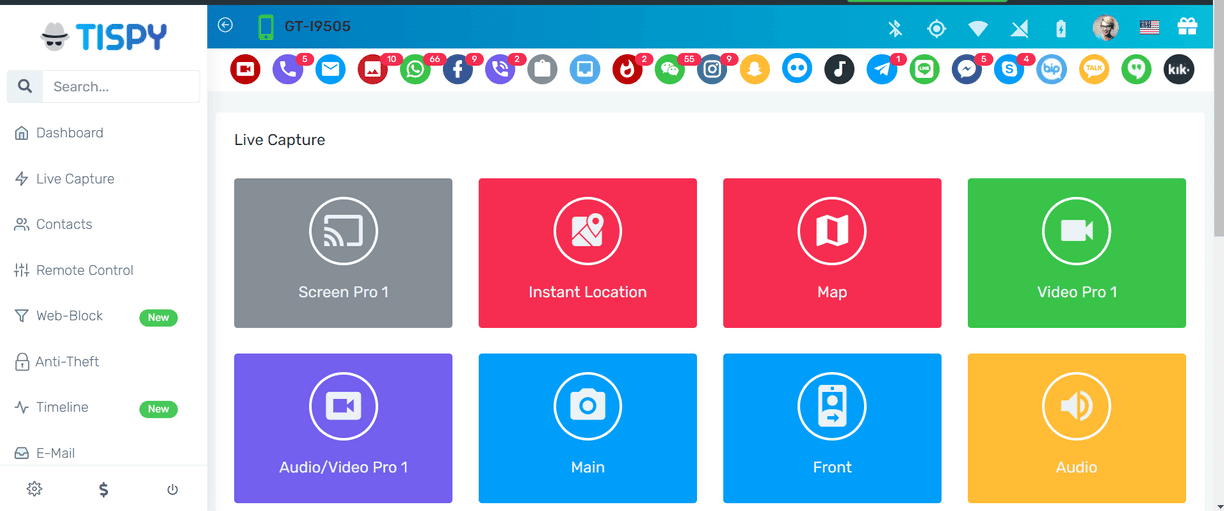 You can also use the live stream feature (screen, camera and audio) to know whenever your kids use their Smartphones.
Conclusion
Technology has its own appeal, which cannot be denied anymore, and it can be of great use for your kids. But with dangers lurking around the internet, it becomes the responsibility of parents to guide their kids through the online world, and apps like TiSPY can certainly help them do so.