Phone Location Tracker App
It can be hard to keep track of your kid's location, especially when they're hanging out. However, with a phone location tracker, you can easily see where they are and make sure they're safe.
This location tracker also helps you monitor your children's online activities. In short, this phone tracking software puts your mind at ease, especially if your child is young or tends to wander off.
What Problems Does a Location Tracker App Solve?
You can track the cellphone location of your children with a location tracker app. The problem it solves are: A mobile location tracker app solves several problems related to monitoring and managing the location of a target device. It offers peace of mind by allowing users to keep track of their loved ones' whereabouts, ensuring their safety and security. It also helps in locating lost or stolen devices, assists in fleet management, and enables parents to monitor their children's location for better supervision.
1.Saves Your Child From Danger
You can use a phone location tracker to track their location at all times, and if they ever go somewhere they're not supposed to, you'll know right away. This can help you prevent them from getting into trouble or getting lost.A phone location tracker app solves the problem of keeping your child safe by allowing you to monitor their whereabouts in real time. It ensures their safety by providing an extra layer of protection and enabling prompt action in case of any potential danger or emergency.
2. Beneficial for Working Parents to Track Their Children
If you're a working parent, phone tracking software can be an invaluable tool for keeping tabs on your children. By tracking their phone location, you can make sure they're always safe and sound. A live location tracker feature is beneficial for working parents as it allows them to track their children's location, providing reassurance and peace of mind. It helps working parents stay connected and ensure their children's safety even when they are not physically present.
3. Aware Kids About Dangerous Places
Parents can use phone tracking software to make their kids aware of dangerous places. The software can show the location of the phone in real-time. So parents can see if their child is in a place they should avoid. This can help kids make better decisions about where to go and how to stay safe. A phone location finder feature helps parents aware their kids about dangerous places by providing real time location updates. For instance, parents can set geofences around unsafe areas, such as busy roads or restricted zones, and receive alerts if their child enters those locations. This empowers parents to have important conversations with their kids about potential dangers and reinforce safety measures.
Location Tracking Features of TiSPY
TiSPY, a useful location tracking app for Android, has myriad features that make this app one of the world's most powerful parental monitoring software available on the market. Here are some of its useful location tracking features: The accurate location tracker features of TiSPY, a comprehensive monitoring app, offer powerful tools to track and monitor the location of a target device. With real time GPS tracking and geofencing capabilities, TiSPY enables users to keep tabs on the whereabouts of loved ones, monitor employees' field activities, and ensure the safety and security of individuals and assets. These features provide valuable insights and peace of mind for effective location monitoring.
Wondering how to track someone's location with an app? TiSPY shows you the exact way to do that. This GPS location tracker allows you to be aware of the whereabouts of your kids in real-time. Its live location tracking facility shows the location details along with the exact time. With this app, you can locate your children and keep them safe in case of an emergency. The location tracking feature of TiSPY allows users to view the current location of the target device in real time. For example, parents can see if their child is at school, and employers can monitor the location of their field staff during work hours.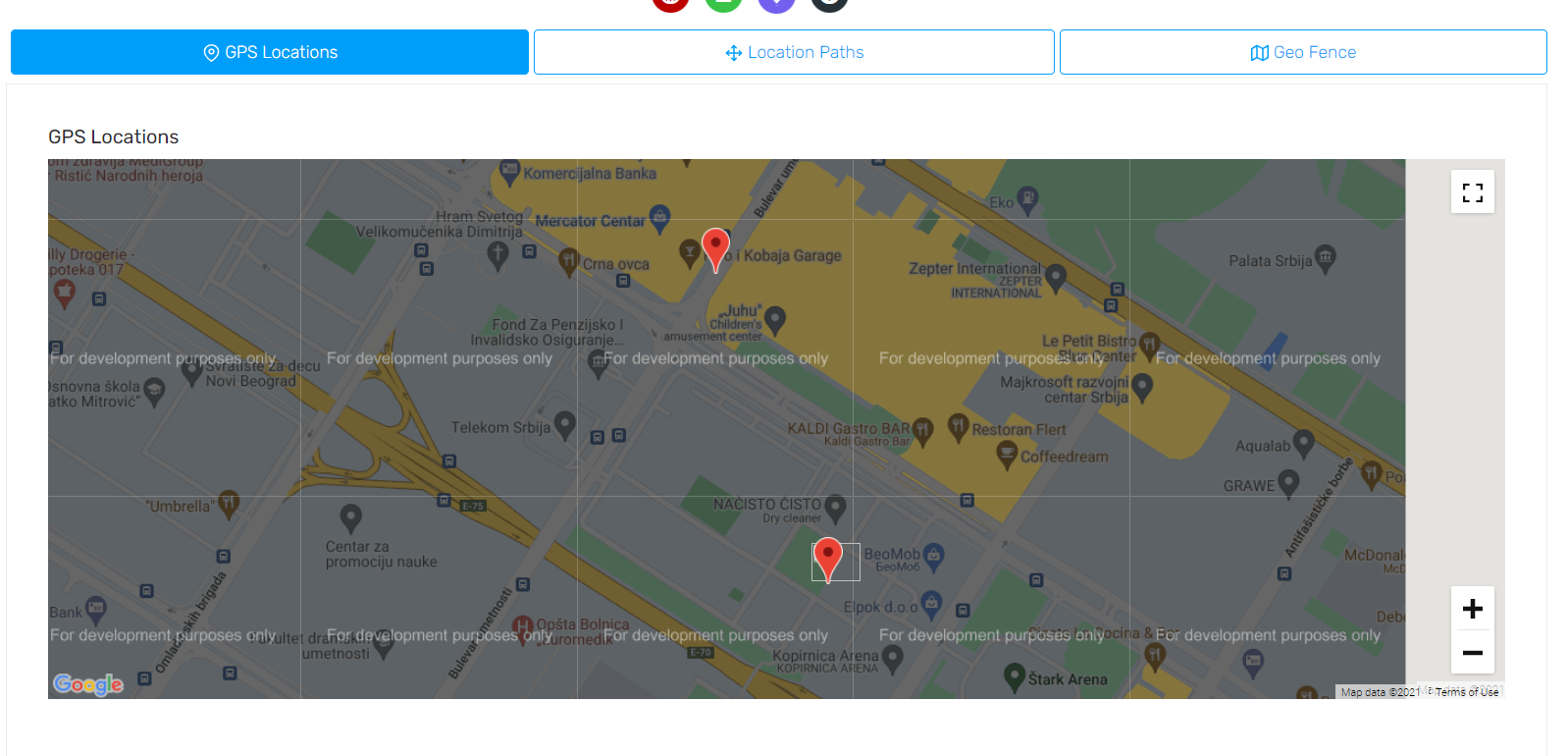 2. Check the Location History
TiSPY's location tracking facility has an additional benefit. It helps you monitor the location history of your kids. You can keep an eye on the routes that have been followed and the places that have been visited with this location history feature. TiSPY's location tracking feature enables users to check the location history of the target device. For instance, parents can review where their child has been throughout the day, or employers can track the routes taken by their delivery drivers for optimized logistics management.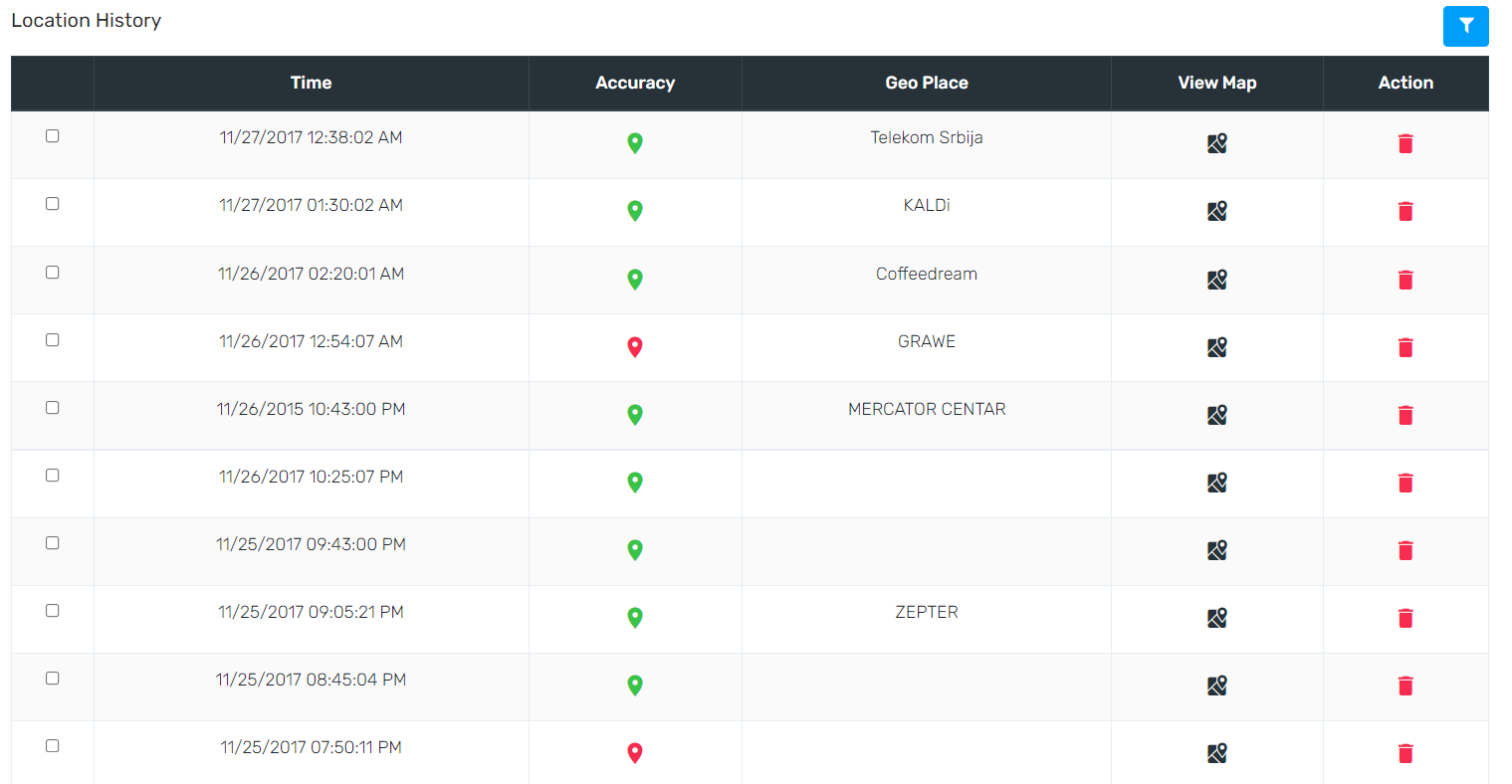 3. Set Location Area and Get Alerts
TiSPY phone tracking software gives you geofence alerts whenever your kid goes beyond the mentioned location boundaries. So, even if you are busy doing something else, an alert on a specific location sound will grab your attention and help you keep tabs on your kids anytime you want. You can easily set a restricted area for your kid through a location tracker app. TiSPY's location tracking feature allows users to set specific location areas and receive alerts when the target device enters or leaves those areas. For example, parents can set a geofence around the school and receive notifications when their child arrives or departs from there.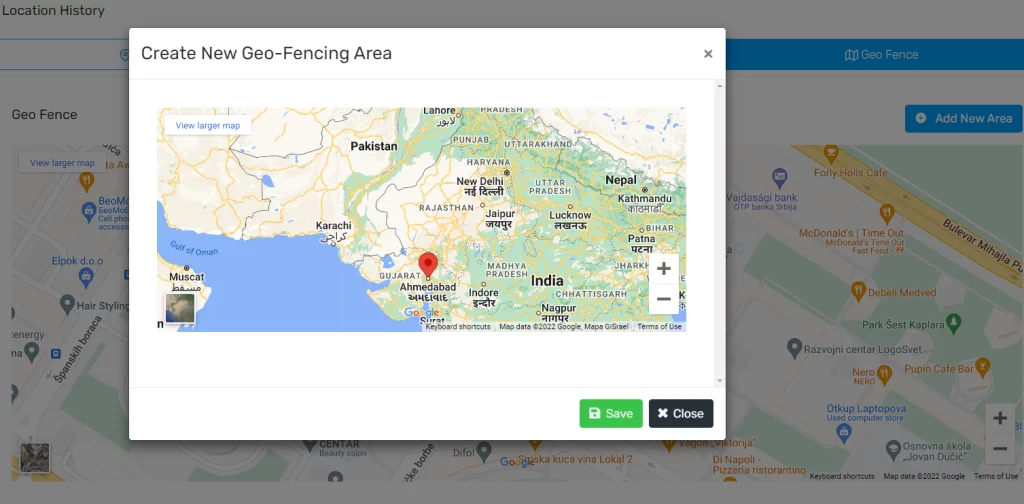 4. Location Map Display and Path
Another great thing about TiSPY is it displays a live location map. The map shows a complete and accurate direction with the real-time location. With this direction, you can track your kids' live location and reach them fast in any emergency or unsafe situation. Also, you can easily check the visited location path history of your kids. TiSPY's location tracking features offer a range of functionalities. Users can track the real time location, check location history, set geofences, and receive alerts. For example, parents can monitor their child's whereabouts, and employers can ensure efficient fleet management and employee accountability.

5. Filter Out Locations As Per Date
This powerful app filters out all the places visited by your kids with the actual dates. Therefore, even if your kids lie about their location, you can easily track all sites as per date. The best thing is that TiSPY can show this record even when the GPS is disabled. TiSPY's location tracking feature allows users to filter out locations based on specific dates. For example, parents can view where their child was on a particular date or check the locations visited during a business trip for accurate tracking and analysis.

How to Install TiSPY Location Tracker?
Here's an easy step-by-step guide to installing the TiSPY location tracker:
Open the Play Store application on your android phone. Go to the menu tab and click the Play Protect option. There you will find a scan device for security threats option. Disable this feature.
Disable the anti-virus option.
Activate administrator rights to get the maximum benefits of this tracking software.
Now the app is installed on your phone and ready to use. Create a user account, access permission, accept the legal agreement and start tracking your kids.
Awesome product features into single app

You can read any message that was received by or sent from the phone. The messages are logged into your TiSPY account as they...

TiSPY dashboard will allow you to view each and every image phone camera has captured. Many users uses TiSPY as their...

Do you know which application is most used in your phone? TiSPY list all installed applications on phone. It also shows which...

CALENDAR EVENTS TRACKING
TiSPY tracks each and every calendar activity entered into the device which can be showed into Calendar List. TiSPY client

Now you can monitor all texts, copied by your child. Example your child copying a message and send it to some one else. Or...
Over 1000+ satisfied users say about us
It is really a best option for the parents that can prevent their childs from wrong companiens.i like it and really it is meracle software
It is nice and useful application in today smart world.
The best app ever for the phones without root!!!! 10000000..00000 stars!!!!
Best ever does the job a detective without losing thousands. thanks!!!!!
It is nice and useful application in today smart world.
Great app. Good price. I found and choosed over other apps..
Awesome,better than I thought possible. The service works great on my Samsung galaxy 2.
This really helps when trying to keep up with our kids. Thank you!
So far so good. This app is just what I've been looking for. Website is easy to set up. It should start up hidden and then if you want it shown you can do so.
Great software, would love a reward for being a long time user..
awesome & !!! very good app i was really looking for this kind of app. thanks. thanks to creator of such a good kind of app..
Its a cool app. Does everything it says without degrade phone performance.
Thank you for this product, it's the best in the market. And I have a question, do you have the same program for Iphone? if you have that's be perfect.. Thanks guys good job.
I love this program. I give thanks to all of the tech. wonderful job
Best tracking app ever I found on net till now. keep it up guys..
Amazing app and service, satisfied with the technical support..
Great software, I feel like my child is safer. It is nice and useful application in today's smart world.
Very Satisfied. The best to monitor your kids and loved ones. Highly recommended
"Working with @tispy is like having a family member who can fix everything!"
Great Software..Must for every parents who really want to take care of their children.
Wonderful product. Gained lot of confident on the Family members. Thanks
"Their customer support was @amazing. Their help was quick and gave me very clear instructions to follow. Incredible theme."