Instagram Spy App
Have you also seen your child constantly scrolling on Instagram?
It's widely gaining popularity and can be dangerous for kids. With an Instagram spy app, TiSPY, save your kids from the threats of Instagram.
Why Should You Use TiSPY For Monitoring Your Kid's Instagram?
With an Instagram activity tracker like TiSPY, parents can effectively monitor their child's Instagram. Here are the following features for parents to track the Instagram account of their children:
1. Read Instagram Secret Chats
The direct message feature of Instagram allows kids to chat and exchange media with other users. The Instagram spy app, TiSPY helps you to access all the Instagram conversations of your kid. You can monitor the nature of conversations and check all the messages sent and received on your kid's device.
2. Track Date And Time Stamps Of Chats
With TiSPY, parents receive real-time updates on the conversations their children are having on Instagram. The Instagram spy app also gives parents access to deleted chats on their child's account.
3. Get TiSPY Control Panel Access
TiSPY is an easy-to-use Instagram spy app. Parents can access all the tracking information from the control panel easily. You can easily read, record, and access all the Instagram chats, messages, and media shared on your kid's account through the control panel remotely.
4.View Multimedia Files Sharing On Instagram
Users on Instagram can share multimedia through direct messages, on their account, or even to a large audience through a public account. Kids can easily get exposed to harmful content through this. An Instagram spy app like TiSPY allows you to access the multimedia sent, received, and shared on kids' Instagram.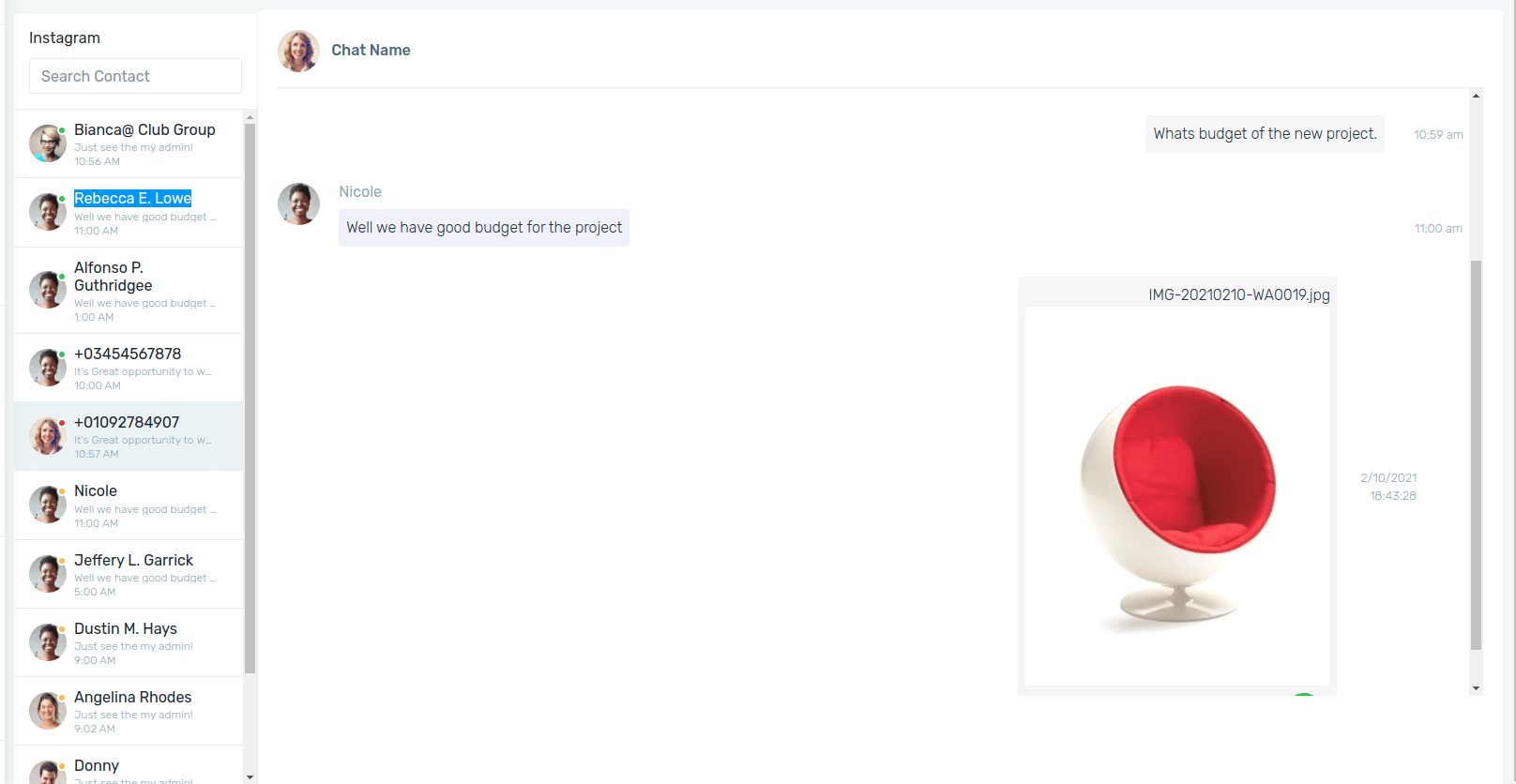 How To Install An Instagram Spy App?
You can install the Instagram spy app by following these easy steps. Even if you are a non-techy person, you can easily download and use TiSPY.
Step 1: Confirm that your devices are compatible.
Step 2: Go to the 'Buy now' tab and purchase the plan of your choice.
Step 3: Download and install TiSPY on both the devices.
Step 4: Register on the app.
Step 5: Log in with your credentials and start tracking your kid's Instagram.
You may check complete installation guide here.
Pricing Of TiSPY Instagram Tracker
The pricing of TiSPY Instagram Tracker depends on the usability of the parents. There are plans available from Standard, Premium to Advance. All three provide a different range of features. The plans are available in the range of $64 to $96 with different durations of months. There are attractive discount offers available for first-time users. You can also view a demo and use a trial for your convenience.
TiSPY gives you facility to:
Track all Instagram chats.
View time and date stamps.
Check sender's name and number.
Access installed application directly from your TiSPY dashboard.
Instagram FAQ
Can we track a kid's Instagram account without knowing them?
Yes, we can track a kid's Instagram account without them knowing by using an Instagram spy app like TiSPY. TiSPY works in hidden mode on a kid's phone. It does not allow tracking. Parents can easily monitor their kid's Instagram remotely without them knowing using TiSPY.
How does the TiSPY Instagram Tracker work?
Parents can easily monitor a child's Instagram activity using the TiSPY Instagram tracker. After installation on the device, TiSPY records all the information from the kid's Instagram account. It brings all this information to the control panel provided for parents. Parents can monitor all the Instagram activity of their kids through the control panel.
Which Android devices are compatible with the TiSPY Instagram tracker?
The app is built to be compatible with all android devices. TiSPY works in hidden mode on the target's device and hence cannot be compatible with iOS phones, but runs smoothly on all android devices. You can check the compatibility of your phone here.
Start monitoring your child's activities