Monitor Child Phone Instagram
Instagram has rapidly gained popularity, with one million registered users in two months, 10 million in a year, and ultimately 800 million as of September 2017.
Instagram has been the subject of criticism due to users publishing images of drugs they are selling on the platform. 85% of those total users are only 12- to 28-year olds.Start using TiSPY – Parental Monitoring Software to monitor popular social communication like Instagram.
Monitor Instagram chats with date and timestamp.
View images that received in Instagram social app.
Access received information remotely on your TiSPY control panel.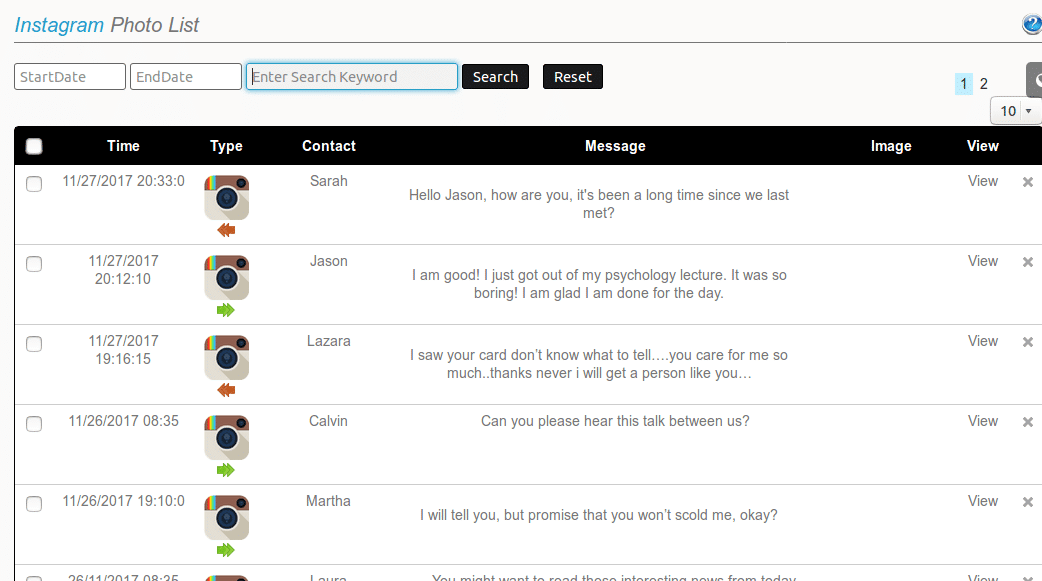 How to spy on instagram messages
Install TiSPY on your rooted android device.
Instagram capture messages immediately.
Start upload data automatically on your control panel.
Login into your TiSPY Dashboard.
Select tab "Instagram" to the popular social app list.
Monitor all recorded conversion and images.
Download the conversion to the "Data Liberation page".
TiSPY gives you facility to:
Track all Instagram chats.
View time and date stamps.
Check sender's name and number.
Access installed application directly from your TiSPY dashboard.
Start monitoring your child's activities