The CBS news in an article mentioned about the research which claimed 80% of teens between 12 and 17 in the U.S own a cell phone and a half of those own a Smartphone. The technology is breaking through the glass ceiling and has prioritized owing a Smartphone as a basic need. The enormous benefits that come along with a Smartphone are highlighted, but distractions are not. The Smartphone distracts children from studies by engaging them in online activities and gaming.
When children distract themselves while studying, it worries parents the most. Parents seeking a perfect solution for control kids smartphone addiction and they can receive it in the form of parental control. Parental controls are the features embedded in digital television services, computer and video games, mobile devices, and software for restricting children to access a particular service. These features help parents to safeguard children against counterfeits and other aspects of danger.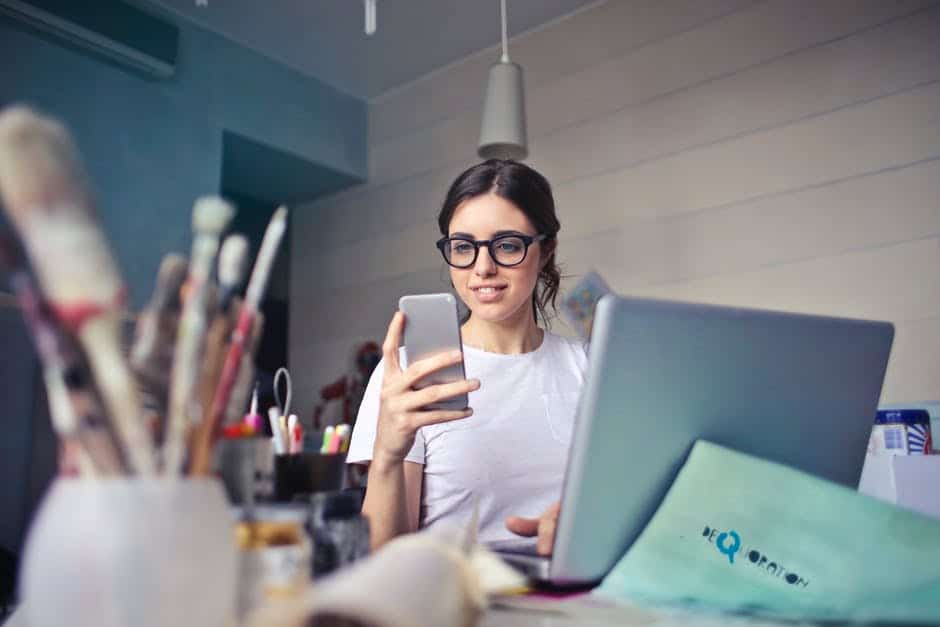 How parents can block applications on kids Smartphone
Parents go through a constant struggle of engaging kids to study. When all the attempts towards the betterment go in vain, it leaves parents in anxiety and sorrow. In this situation, a reliable parental control system can only aid parents to motivate their kid to study. Speaking of a Parental control system, TiSPY is a leading parental monitoring software across the world which equipped with some advancements like call manager, text message monitoring, internet usage monitor, social media tracking, IM apps monitoring, keystroke logger tracking and much more. This software is trusted worldwide by many families and parents because of its stupendous statistics. The software spied on and over 5,45,000 children and received satisfactory feedback from 95% mothers. The TiSPY software is easy to install and requires minimal knowledge to avail its features for blocking applications on kids Smartphone.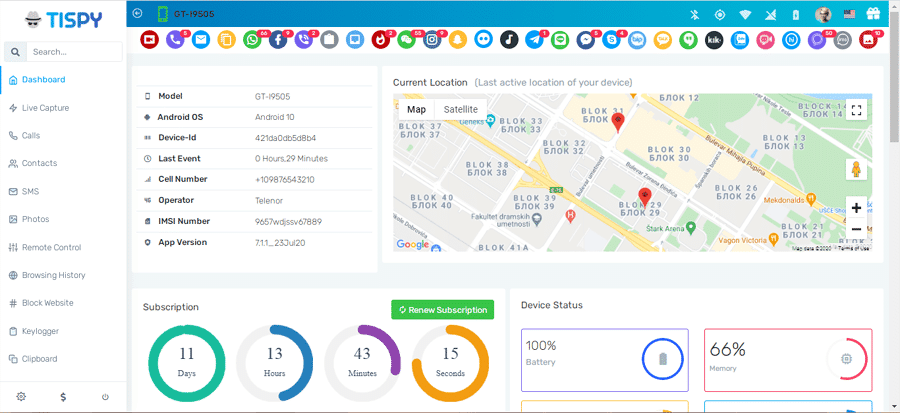 TiSPY Features can help parents to block application
1) Monitor Applications and Programs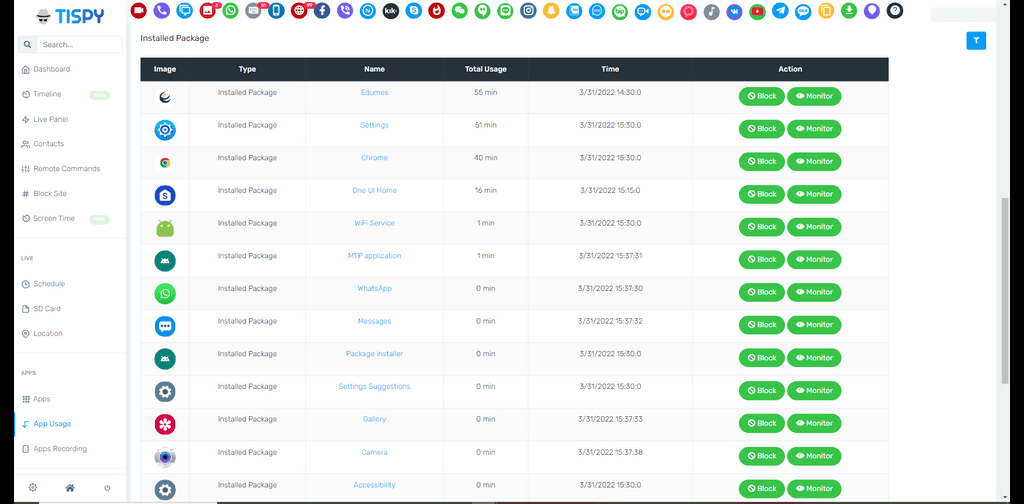 A Smartphone does not distract kids, but it's those buggy applications and programs which keep mesmerizing your kid. The annoying notifications from these applications keep getting kids attention and distract them. The TiSPY software helps parents finding the day in, day out used applications and programs. This TiSPY feature turned out ingenious for blocking an untoward application from the dashboard directly. The other exhaustive features like one-click access, E-mail alert with a summary, specific location, and alert on SIM change help parents in the long run.
2) Control an Application
The ingenious idea of tracking mostly accessed applications on the host's Smartphone makes TiSPY, the best parental software available in the market. Parents have the privilege of controlling an application remotely and blocking it if necessary. The control over an application is made possible through TiSPY's user account.
3) Access Contacts
Another effective, and
efficient feature of the TiSPY
software is its Phonebook tracking. Whenever a new contact is created and added to the phonebook, it is recorded and made available in the parent's software account. This feature can substitute contact backup applications by giving user provision to download contacts in CVS format.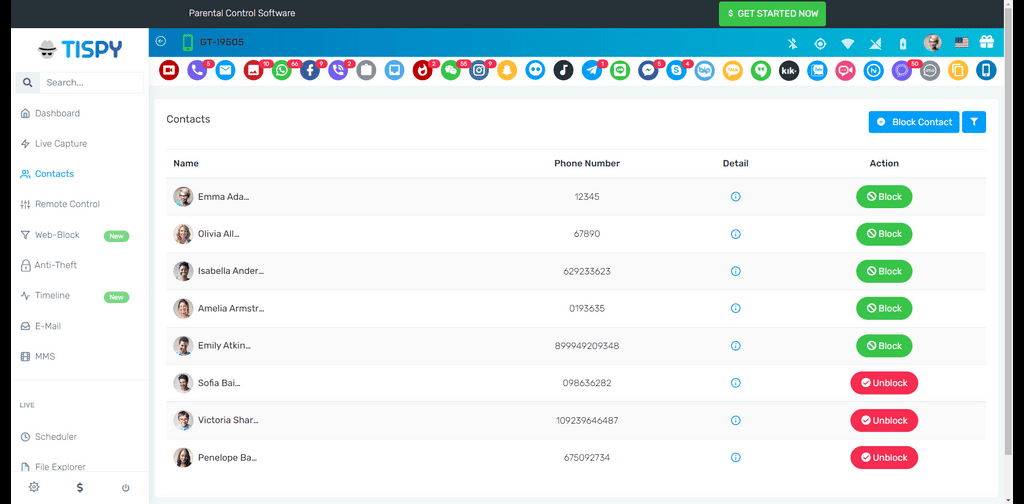 4) Monitor Internet use
An exceptional feature added to TiSPY is the internet monitoring usage. The software records all the URLs those were logged in through the Smartphone's browser. Parents can determine what their kids were watching on the internet and block those untoward URLs. It has a provision to check web history even if the cookies are removed from the browser. This feature has a website tracking provision to determine total time spent on a particular website, and how frequently a website was visited. The Internet monitoring feature can help parents to schedule a standard time for children to surf the internet.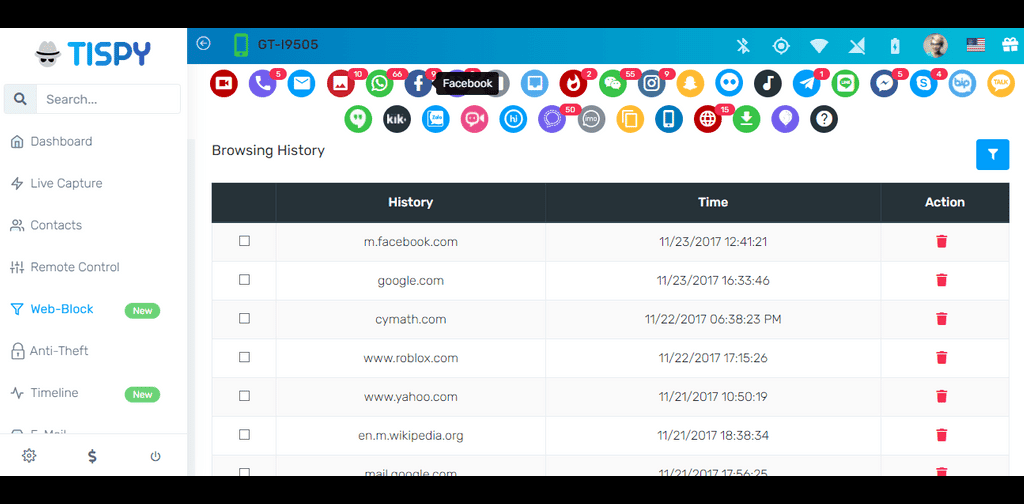 Conclusion:
Parents always think about the betterment of a child's future. Children will have a livelihood if they succeed and success is not an overnight show. The importance of studies may not be felt instantly, but in the future, it will be reflected. Investing in a parental system software like TiSPY can bring the difference to your kid's future. The software helps children to focus on studies by blocking notification prone applications. The TiSPY software's features can help parents to raise children ideally and protect online them from online predators. In the meanwhile, Parents can also teach children how to counterpart exhaustive counterfeits and online threats.
Smart measures to ensure safe device usage by your children.