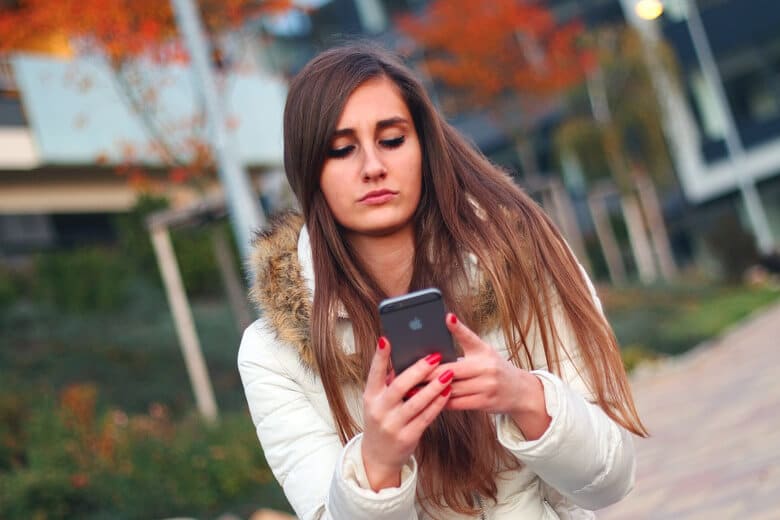 Nowadays, we are living in an era of technology. One of the greatest achievements by human being is advancement in communication. Now we have SMARTPHONES for communication with our loveable. Smartphones, as the name suggest they are smart and possess the ability to perform multiple tasks as per the requirement of users. They have brought a radical change in the lives of people. Everything has two sides. Likewise, on one hand if smartphones can perform everything but on the other side it has its consequences too. The reality is that due to all these tech, nowadays kids are busy in their smartphones chatting with each other and playing games which resulted in leaving the real world. As a result, parents are more worried about their health as well as their future because now-a-days children are paying less time on studies and school. However, they do worry about their smartphones and the latest technology.
Teenage Cell Phone Use Statistics Update
In last few years, few leading sites including 
Pewintenet, 
Huffington Post 
and 
NY Times 
released statistics report of cell phone usage amongst teenagers and are quite interesting for parents to see. Here is the list of few statistics and are quite scary.
Teens and Adults check their smart phones 150 times per day
Over 70% teens (Girls) have smartphone and internet access
92% of teens go online daily and 24% almost constantly
76% of teens use social media (81% of older teens, 68% of teens ages 13 and 14).
77% parents revealed that their children's are getting distracted from smartphone and don't pay attention with them
59% Parents thinks that their kids are addicted to smartphone device
50% teens said that they think they are addicted with their smartphone device
How to get control on your child's smartphones
At present, every parent in this world is worried for their child and child behavior for smartphones. Now question arises that every parent came through, how to get control on their child's phones? They are not only worried about time spend looking at smartphone but also worried about what they are doing on their phones? Is it good for them or not? Some contents which are not good for them to watch in that case parents need not to worry. Parents can gain control on the child's phone by simply using parental control software called TiSPY. It will help in regaining control on their child's activity. Let's check out more details about how parents can use parental control software more effectively to stop child's addiction.
How TiSPY Helps Parent To Become Digital Parent?
You heard it correct. Now, you can monitor your child activity with the help of TiSPY. You can become smart parent by the use of TiSPY. To do so one has to Install TiSPY software on their child's phone. After installing APK file from website, parents can track and get all tracking data on TiSPY dashboard.
What power they have while using TiSPY?
1. Track IM & Social Media Applications
Parents can easily track 
TiSPY. 
IM application like Facebook, Hike, Whatsapp, Skype, Mails and much more. Not only social platforms, but parents can get control on their child's chats and photos and videos. They can track the browser details too. Also that now in the updated version of TiSPY parents can control the activity of tinder. Some parents may not be well aware of tinder. Actually it is a social platform on which person can like or dislike someone. They can even chat with each other if they both liked each other. It is like a messaging platform. Talking to someone they don't know can be very dangerous. They might get onto a wrong path. So by the use of TiSPY they can keep an eye on their child's activity.
2. Monitor and Control Application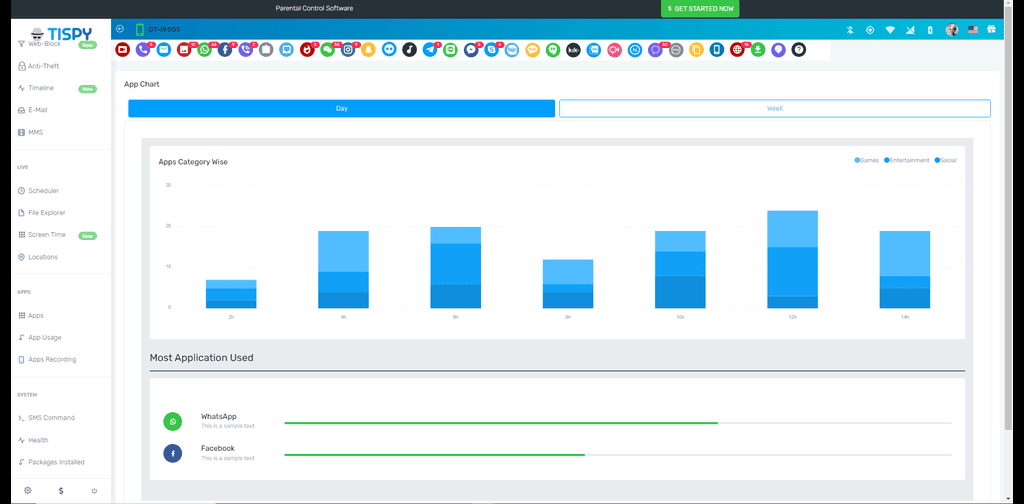 Parents can block adult website and application from the dashboard of the TiSPY. Parent also can put alert by email and TiSPY gives notify by then when SIM change in the Smartphone of Teens. TiSPY is very useful for Monitor and Control online dating site and hookup sites.
3. Monitor internet usage of the teens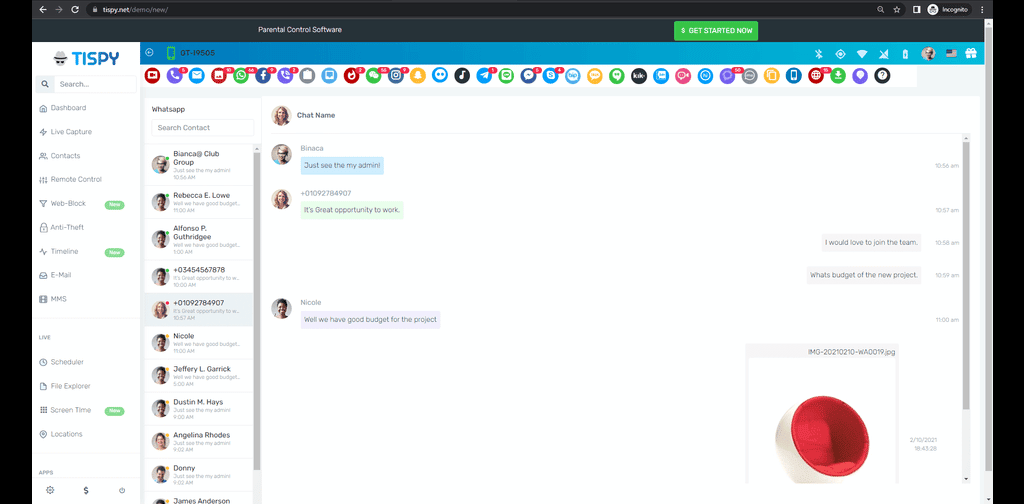 The use of TiSPY is not limited till tracking the social apps but also gives parent to control on the usage of internet by their child i.e. how much their child can use internet. Also they can fix a period of time for which internet facility will be available. Parents can keep a track of the websites their children are visiting regularly.
This way they can protect their child from taking the wrong path by the use of the TiSPY.They can also visit the URL on which their child has visited in order to check whether that URL is safe for them or not.
4. Keystroke Logger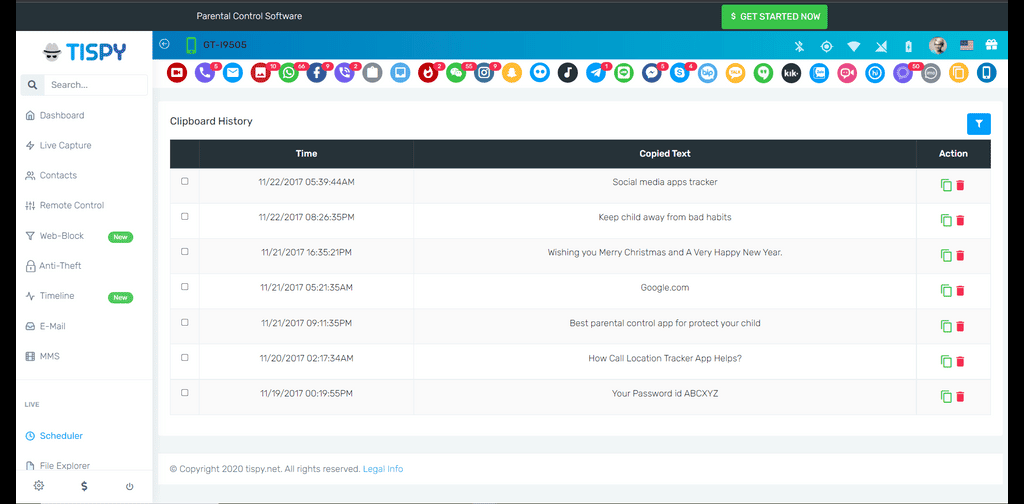 The use of TiSPY provides them the key of keystroke logger. Actually keystroke logger is the action of recording the keys struck on a keyboard. So the person who is using the keyboard is unaware that their actions are being monitored. By this one can know that what their child is typing. If something found wrong, they can prevent it by capturing it and preventing their child for further use.
Even without putting in the knowledge of the child, one can even track real time event i.e. what they are typing. It maintains a database and parents can access the database. This way they can know what their child is doing and in which direction where they are heading.
5. Text Message Tracking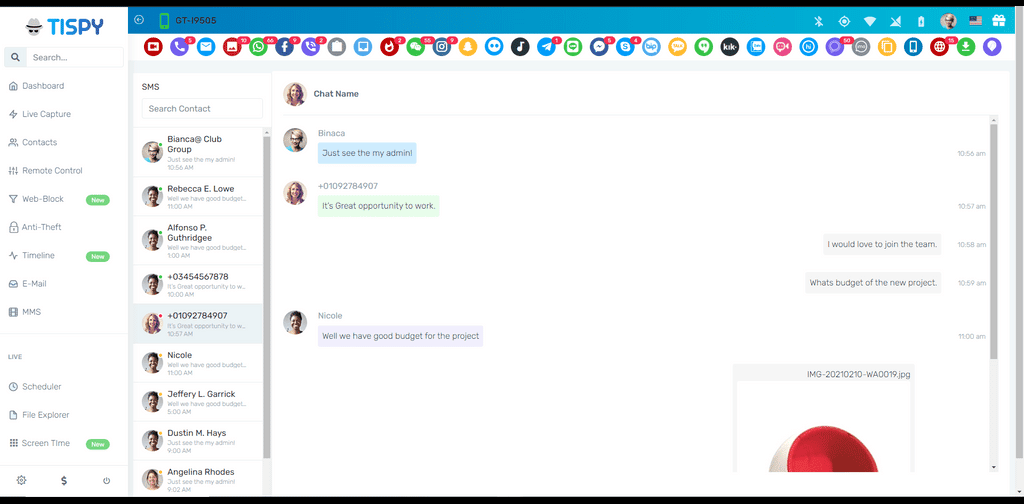 By the use of TiSPY parents can keep record of all the incoming messages and the outgoing messages. Even if the child deletes it from their phones they can look after it. TiSPY stores each message into a database so parents can check all the messages exchanged with the name of the sender along with the date & time. It allows parents to easily block the sources of the message which they think are not meant for them or which can harm their child. TiSPY prevents all the loop holes left behind.
Conclusion:
There are number of advantages of the TiSPY which one can discover only after using it. It has been proved that 93% parents are happy with the end results of the TiSPY. Nowadays every parents are worried about the future of their child so to enhance the development of child the developer has created this software. Parents need to understand these kind of situation carefully because it may affect on kid-parents relationship. Most of the times it happens that teens uses smartphone more because parents are not spending much time with them or parents made habit for kids to use smartphone for everything. Monitoring and blocking some activities on smartphone may reduce the use of smartphone amongst the teens. Give TiSPY a chance and it will surely help you a lot.
Smart measures to ensure safe device usage by your children.