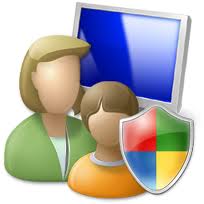 You are surrounded with tech savvy kids. While you are proud that your child knows how to operate the different gadgets better than you, it is still a double edged sword for you. You are always concerned whether your child is browsing the net keeping the safety measures in mind or not. When you are dealing with teens, you are even more concerned as they can misuse the internet and get unsafe. Privacy, though it is important especially for the teens, it is a matter of concern to the parents. How much of the privacy can you offer to your kids, and where should you maintain your control on them is a question that keeps troubling you often. Here's something that might help you when choosing parenting monitoring apps for your child. These will help maintain the privacy levels while keeping in mind control which is important for parents.
Explain the Need for App
You are dealing with a child, who believes privacy is their right! So, how will you handle this situation? Instead of being discreet about it, and actually interfering where you should not, make sure you handle the matter carefully. Explain to your child the safety precautions they need to take while using the web. Cyber security is a matter that should be dealt with seriously, and as a parent you will need to educate your child on that.
Search for the Right App
There are too many apps available in the market that helps you keep an eye on your child. But, monitoring your child should be effective, and you should get exactly the information you are looking for. Search for apps that are web safe which means they don't attract any kind of virus. Also, install an app that is suitable across platforms.
Define Alerts
There are apps that allow you to set alerts. So, in case your child is looking up a site that they are not meant to visit, these alerts will notify you. Once you are aware such happenings, you can always discuss it with your partner and then both of you can deal with your child. The simple thing is to be aware
Keep it Simple
So, when you are considering an app, make sure you know how it works. There will be apps that will offer too many things. Though it is luring, it can become quite complicating if you don't know how to use it. Instead of getting bogged down by the offerings, try to keep things simple. Look for apps that offer technical specifications that you are aware of. Also, look out for apps that you feel will keep things simple and easy for you. At the end of the day, you should be able to use the different specs and it should be easy for you to track
Features to Look for
When you are selecting 
parental monitoring apps
, you should look for certain specific features that will aide in monitoring:
Prying Eyes: This is the feature that is most needed. The hidden alert system which will notify you in the most discreet manner. So, your child won't know you are actually prying on them
Invisible: With this feature you will stay invisible but you will know when a particular app is being used and for what purpose. This way you can keep your eyes on your child while staying invisible. The alerts will be passed on without their knowledge, and they would never know anything about it
Access the Data: It is easy to access the data on your child's phone if parental monitoring apps have this feature. You can check the data remotely without being connected to the device in concern
Know the Text: In case you want to keep an eye on who your child is texting, you can easily use the parental monitoring apps that can alert you on the same. Do look for this feature when selecting an app.
So, now you know how to go about selecting the right parental monitoring app for your child's phone.
Smart measures to ensure safe device usage by your children.