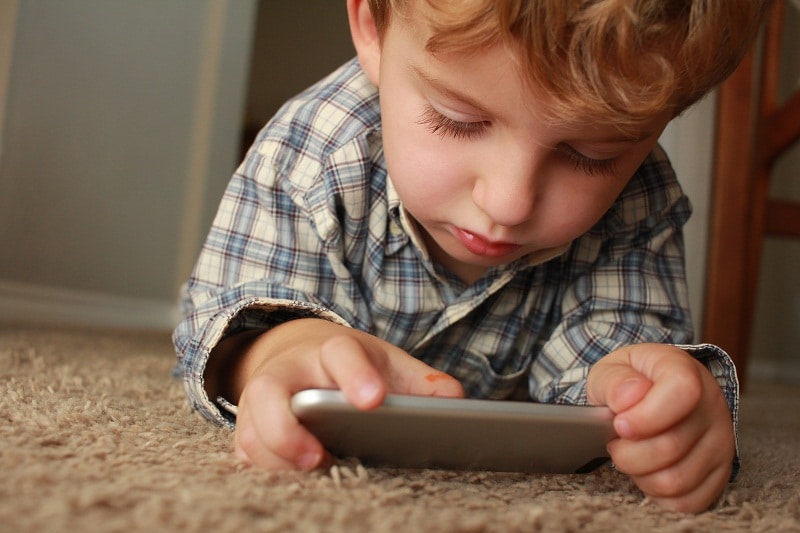 Over the past decade, technology has redefined almost every sphere of our lives. Major industries like healthcare, Agriculture, Retail, Clothing, Production, and even Education, have been deeply impacted by their heavier reliance on machines. As per CNN Survey About 45% of US children at the age of 10 to 12 have their own smartphone with a service plan. 71% parents are worried that their children are spending too much time with their cell phone devices as per Nielsen survey. Not being able to control of what things (content) their kids would see online was also a big concern to 68% of parents, and 67% parents also expressed concern about their children who might not know how to use their phones responsibly.
Well, the most apparent example of the impact being talked is our day-to-day dependency on smartphones. Moreover, adults aren't the only ones indulged in the heavy usage of smartphones. These devices have embedded themselves into the lives of children as well. In fact, the extents to which kids are engrossed in what goes on their smartphones in mind-boggling. Well, there are children who won't even start their day without taking a morning selfie. Educational purposes aside, kids use smartphones for a plethora of reasons; social media being the most prominent one. However, adolescents aren't mentally equipped to handle the dark realities that are running rampant on the internet. To quote a recent tragedy, let's mention the Blue Whale challenge. Doesn't such uncontrolled exposure to the internet lead to irreversible catastrophes? Well, this is where the parents need to intervene: you need to control the exposure your kids are getting via their smartphones. A parental monitoring software is exactly what you need!
Smartphones are typically connected to the internet all the time. That means if your kid has access to one such devices, he/she is also connected to the internet 24/7. There are many hazards online that your kid might discover sooner or later. For example, consider the menace of fake shopping sites. With social media advertising being accessible to everyone at a minimal capital investment, there are no stopping dishonest perpetrators from creating and advertising fake shopping sites. On the internet, there aren't any clear boundaries that enable a layman to differentiate between what's real and what's not. So, if your child accidentally releases sensitive information by acting on a fake call for action, it isn't out of naivety. In fact, even an experienced adult can fall into the clutches of such perpetrators. The fact of the matter is that the world isn't all rainbows and the sunshine. But, children should not uncover such realities at an age that is crucial for their development. As responsible parents, you need to break it to them piece by piece. You need to do it at a pace that won't get in the way of their mental growth. Well, in a world like ours, parental control software is every child's last defense. But, this discussion leads to another question. Which parental control software should a parent trust? With so many fake parental control apps out there, it is important to know what to look out for in a trustworthy choice.
Here's a list of the top features that a parental control software must have :-
Online Activity Tracking: An efficient spy software must give you the power to monitor what your kid does on the internet. This feature includes the ability to track instant messaging applications like Facebook Messenger, WhatsApp, Viber, Line, Skype, iMessage, Kik, and more.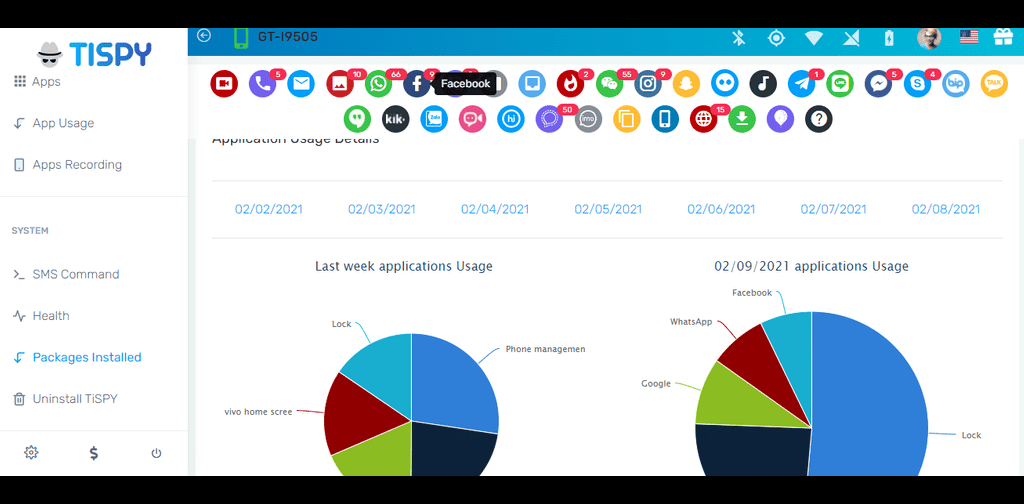 Live Tracking: This is perhaps the most crucial feature that a parental monitoring app must have. Live tracking translates to the ability to be able to live stream the screen of your kid's smartphone. In simple words, you will be able to look at what goes on the screen of your child's smartphone at every single instance. For example, if they open the camera, you'd be able to see what shows up on the smartphone screen.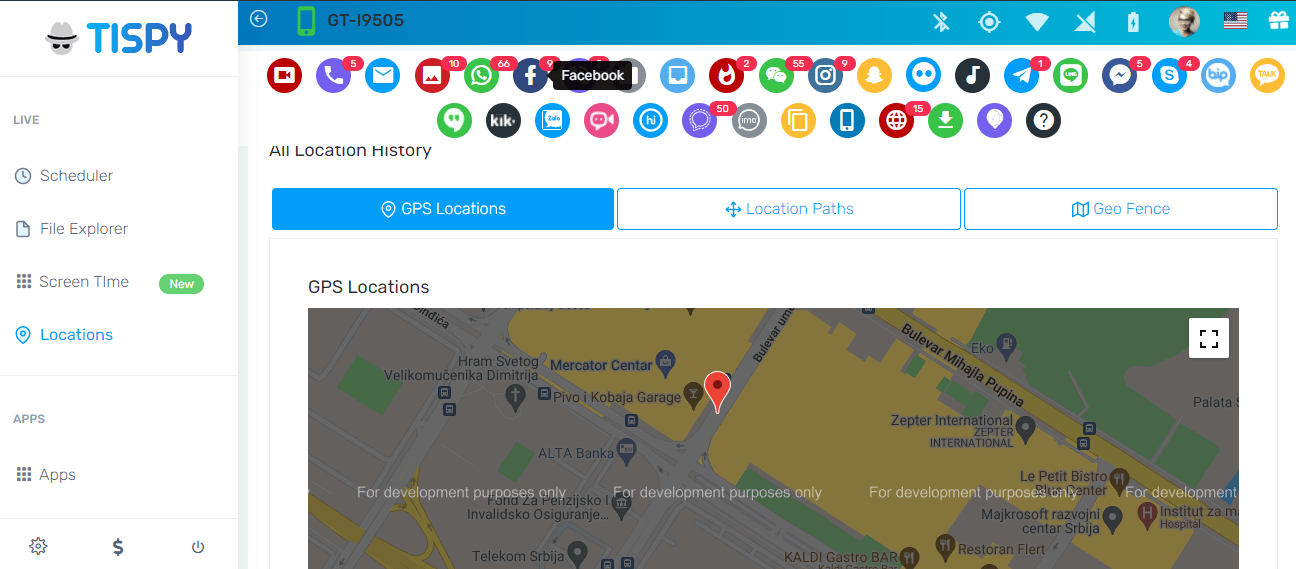 Location Tracking Services: You should be aware of the whereabouts of your child at all times. Geo-tracking services give you the power to do that. A competent parental control software must have the feature to track live location of your child, previous location and also be able to show you the complete path.

Remote Access: Being able to monitor what happens on your child's smartphone is not enough. There are unwarranted instances in which you need to take immediate action. Consider the scenario in which your child is about to reveal some sensitive information to a stranger on Facebook. Remote access will enable you to intervene before its too late.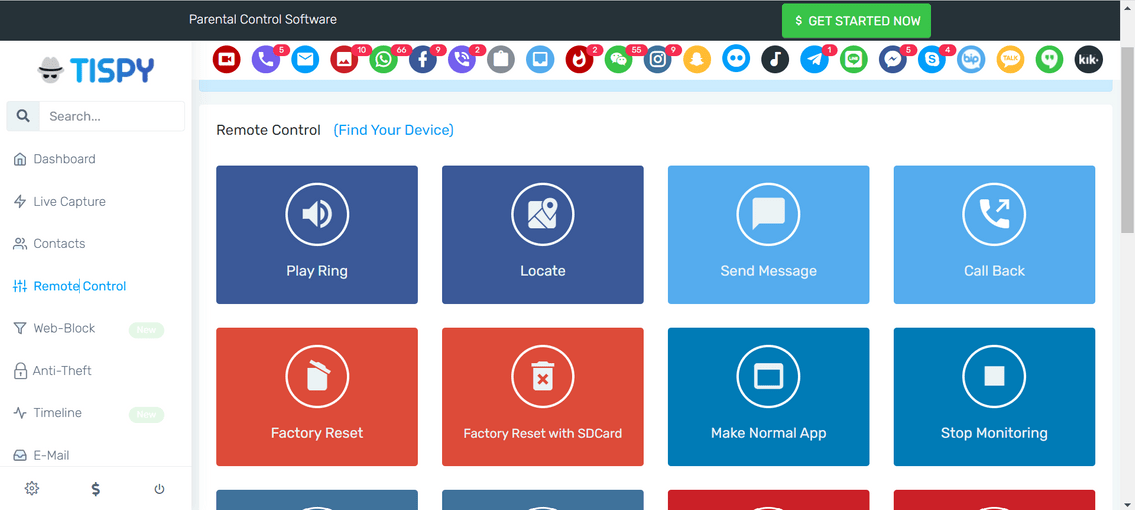 Dashboard App: Parental control apps for internet usually let you control them over the internet. However, a Parental Monitoring and Control Dashboard gives you the ability to monitor your kid's smartphone by your own. A dashboard app makes parental monitoring software more practical and more convenient. It helps parents to find things they really want to know, simplifies things and is user friendly.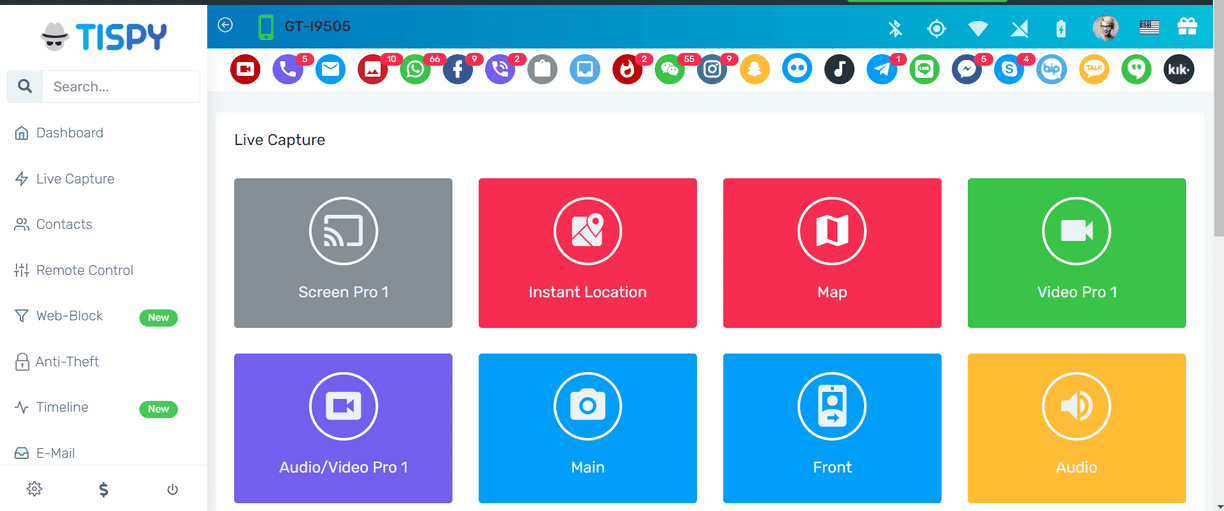 Alert Notifications: In order to truly be up-to-date with what your kid is up to and where he is, you need to have a feature that enable you to set some Geo Fencing. For example, you can set a geo fencing alert for a certain area or location so if the child enters that location you will be immediately notified for the same. You can do same thing other way round too like, if your child leaves a location.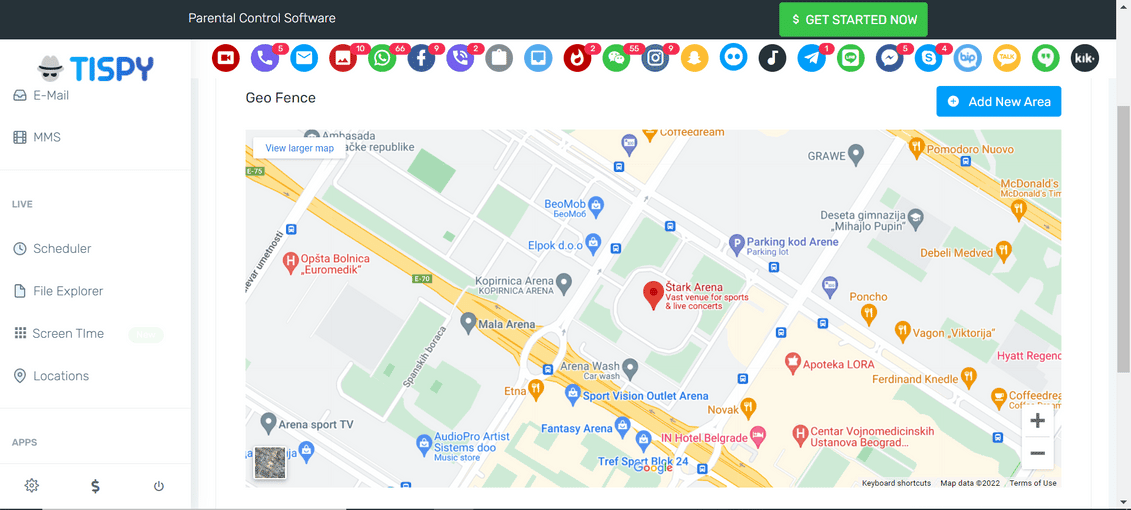 Keystroke Logger: The keystroke logger feature will tell you when your child makes any keystroke in any application on their device. You will be able to see the keystrokes in real time. Which means that as soon there is a keystroke made, it will be immediately be synchronized in your dashboard. The TiSPY Keystroke Logger most advanced and one of its kind Keylogger.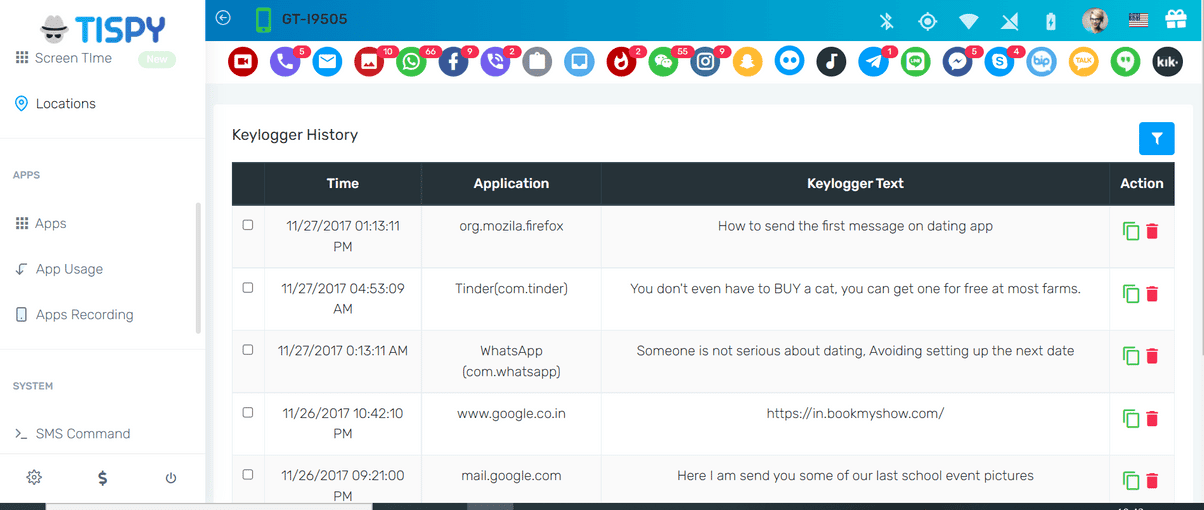 Call Logs: For you to be able to make sure that your child is not talking to any dangerous person over the phone, you need to be able to monitor the call logs of his/her smartphone. Every top-notch parental control software must be equipped with the ability to access call logs.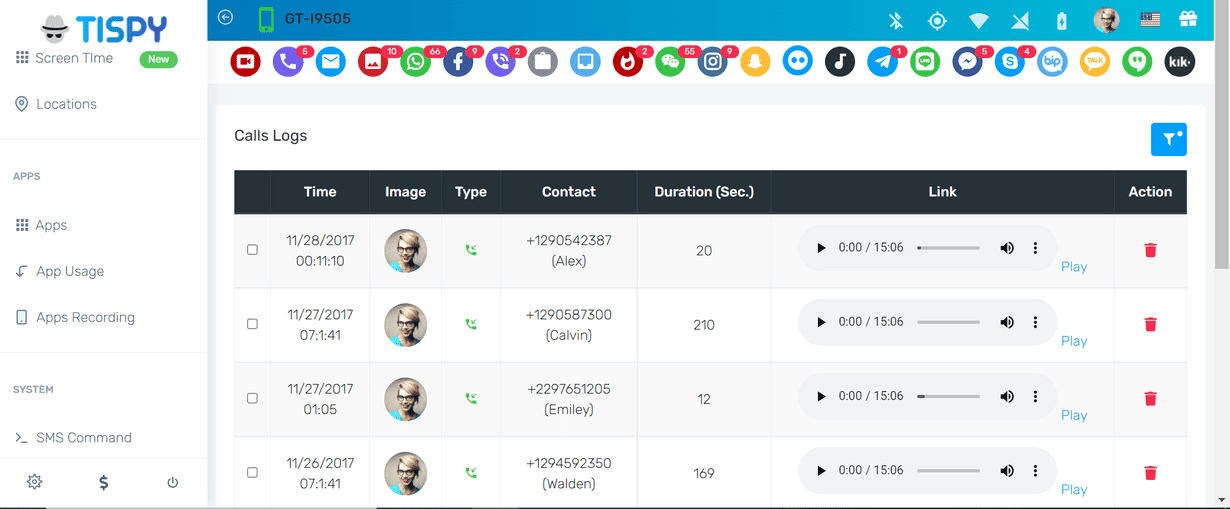 SMS Logs: The same goes for SMS as well. A perpetrator might try to communicate with your child via SMS. Therefore, you must be in spy on your child's SMS logs for any such activity so that you can step in at the right time.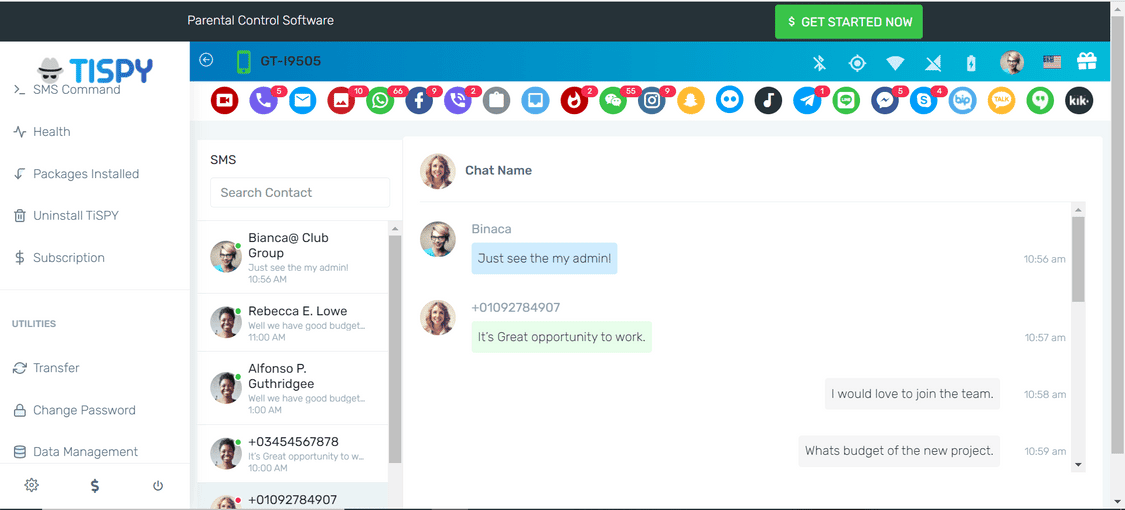 Internet Usage Monitoring: All-time internet connectivity comes with its own set of dangers. In order to protect your kid from such threats, you must be able to monitor the websites your child visits on his/her phone. Internet usage monitoring along with its visited time and date is yet another crucial feature that all good parental control apps must have.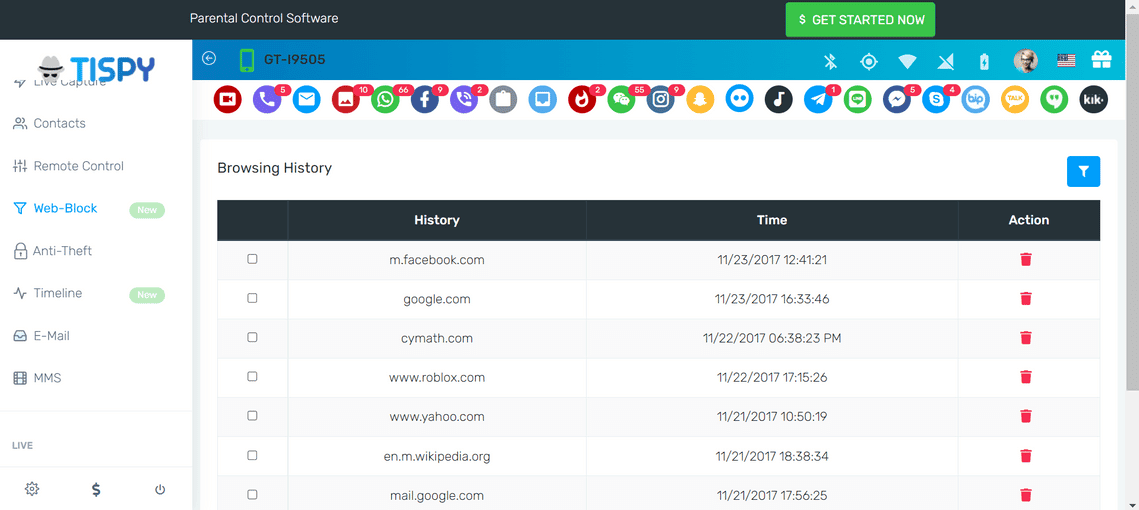 Social Media Monitoring: Kids spend a lot of time on social media these days. With false advertisers running freely on these networks, your kid must be protected from them. Therefore, the parental control software you use must be equipped with the ability to monitor and control major social networking apps like Facebook, WhatsApp Tracker , Instagram, Snapchat, Musical.ly, and more.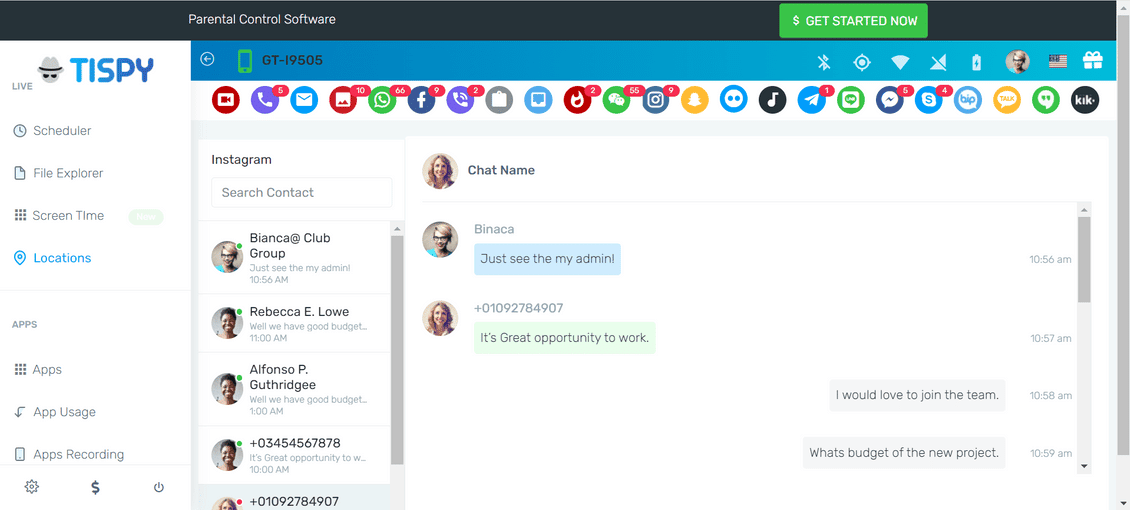 The above-mentioned list of features gives you a fair idea of the capabilities of all trustworthy parental control apps out there. All these features can easily be found in TiSPY. In fact, TiSPY parental monitoring software that is one of the best. It is available at an affordable price, has developed into a trusted parental control android resource over time, and boasts a huge number of parents vouching for its credibility.
In a nutshell, you must equip yourself with TiSPY Parental Control Software as soon as possible so that you can ensure the complete safety of your children.
Here is the detailed Install guide for TiSPY Install guide for TiSPY Parental Monitoring and Control software. You can also have view demo of the software for better reference.
Another thing you need to bear in mind is that the stalker might not be a person who is inflicting harm in a direct manner. Therefore, look for messages that form a pattern or simply sound fishy. Be on a lookout for more than what meets the eye.
Also, make sure that you educate your child about the threat of stalking. Direct him/her to completely ignore all advances made by the stalker.
Smart measures to ensure safe device usage by your children.