One of the significant safety concerns regarding OnlyFans is that it allows content creators to post explicit content that may not be suitable for children. OnlyFans provides a platform for direct communication between content creators and their subscribers. This feature may expose children to dangerous situations, including online grooming, cyberbullying, and harassment. Therefore, educating children about online safety and establishing rules and guidelines for their internet use is essential. Parents should monitor their children's online activity regularly.
If you have ever thought 'is OnlyFans safe to use?' Read below.
What Is OnlyFans?
OnlyFans is a social media platform where users can subscribe to content creators for exclusive access to their content. Adult entertainers primarily use it, but other creators, such as chefs and fitness instructors, also use the platform to monetize their content. Subscribers pay a monthly fee to access the creator's content, including photos, videos, and live streams. The platform has gained popularity recently and has been a controversial topic due to its association with adult content.
How Does OnlyFans Work?
OnlyFans is a platform that allows creators to share exclusive content with their subscribers for a fee. Creators can set their subscription prices and offer various types of content, including photos, videos, and live streams. Subscribers can interact with creators through messaging and tipping. OnlyFans takes a percentage of the subscription fee and tipping amount as their commission. It is important to note that OnlyFans content is intended for adults, and users must be at least 18 years old to subscribe.
Who Can Use OnlyFans?
Anyone who is over 18 years old can use OnlyFans. It is a platform that allows content creators to share their exclusive content with their fans for a fee. OnlyFans is popular among content creators such as models, fitness trainers, musicians, and influencers who want to monetize their content. However, it is essential to note that OnlyFans has strict guidelines regarding content and behavior, and users who violate these guidelines can get banned from the platform.
Potential risks Of OnlyFans for Your Kids
As a parent, you must know the potential risks of allowing your kids to use OnlyFans. While the platform is marketed towards adult content creators, there is a risk that minors may be exposed to inappropriate content. Additionally, there have been reports of children using the platform to sell explicit photos or videos of themselves, putting them at risk of exploitation and harm.
No Built-in Parental Control Features
It is concerning that OnlyFans does not have any built-in parental control features. It could potentially put children at risk if they encounter explicit content on the platform. Parents need to be aware of their children's online activity and take steps to protect them from harmful content.
Porn Pages
With a subscription, anyone can discover and view sex workers and pornographic actors without visiting a porn site. It makes OnlyFans extremely dangerous for kids.
Digital Harassment
Digital harassment on OnlyFans can be highly harmful to young people. Parents and guardians must know the risks of allowing children to use this platform. There have been numerous reports of cyberbullying, stalking, and other online abuse on OnlyFans, which can have severe consequences for young users.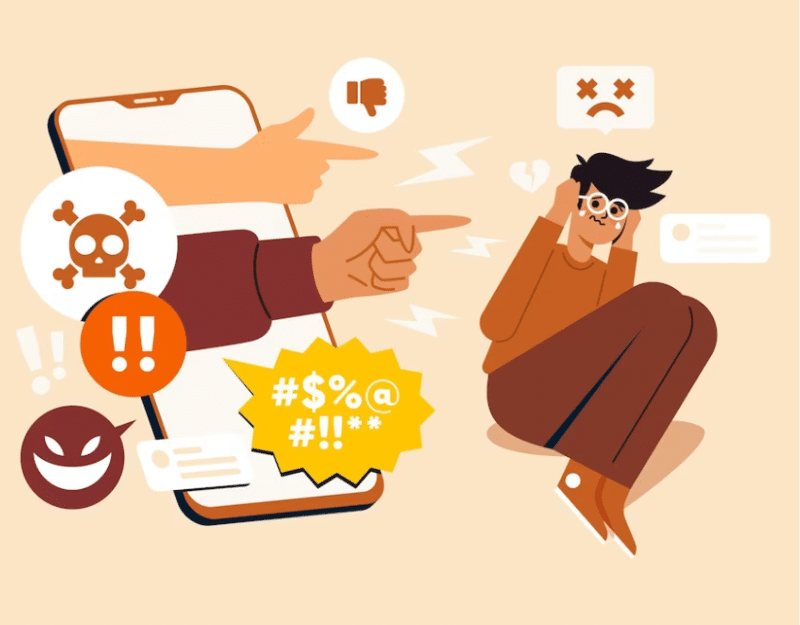 No Regulation
The lack of regulation on OnlyFans poses a significant risk for kids and young adults. Without proper oversight and safeguards, vulnerable individuals may be exposed to harmful content and potentially dangerous situations. We must take action to protect our youth and ensure that platforms like OnlyFans are held accountable for their actions.
Tips to Keep Kids Safe on OnlyFans
As a responsible online user, keeping our kids safe from potentially harmful online content is essential. Educate your children about the dangers of sharing personal information online and encourage them to keep their profiles private. Here are some more tips to help protect your children while using OnlyFans:
Have an Open Talk about OnlyFans Safety
It's important to remember that while OnlyFans can be an excellent platform for creators to share their content and interact with fans, some risks are also involved.Protect your personal information. Be careful about sharing your full name, address, and other identifying details with fans. Consider using a stage name and creating a separate email address for your OnlyFans account.
Communicate with Your Kids Regularly
As a parent, staying connected with your kids and having open communication with them is essential. It is especially crucial if your child is using a platform like OnlyFans. Regularly checking in with your child about their online activities can help ensure their safety and prevent them from engaging in risky behavior.
Schedule OnlyFans Usage
Create a schedule to ensure that my kids use OnlyFans safely and responsibly. By setting specific times for them to access the site, parents ensure they are not spending too much time on it and are not exposed to any inappropriate content. This way, parents can feel confident that their children are using OnlyFans healthily and positively.
How Can TiSPY Help?
As a concerned parent, you may be worried about the potential risks associated with your child using OnlyFans. TiSPY can help you monitor your child's online activity and prevent them from accessing inappropriate content. TiSPY's advanced features allow you to track your child's browsing history, social media activity, and GPS location. With TiSPY, you can rest assured that your child is safe online and protected from potential dangers.
In conclusion, OnlyFans is a platform that allows content creators to share their work with subscribers for a fee. While it can be a legitimate source of income for some, parents need to be aware of the risks and safety concerns associated with the app. Parents can help keep their children safe while using OnlyFans or any other social media platform by discussing these issues with their children and monitoring their online activity. It is essential to prioritize safety and respect in all online interactions.
Smart measures to ensure safe device usage by your children.