It is a scary world of the internet when you see your child exposed to adult content. There is no other way but to block inappropriate content. A study shows how 80% of children accidentally land on the dark web. The dark web we are talking about is used by sex offenders. Many young people get exploited by these offenders.
But, what if we say not to worry for content filtering is an option now! Now that is a piece of happy news, isn't it?
What Is Content Filtering?
As the name suggests, content filtering gives power to the parents to restrict access to the internet of inappropriate content. You may find one in your office where content filtering denies accessing your social media accounts on your office desktop. Parental internet filter uses software to restrict web pages, websites, objectionable mail, criminal content, adult content, hate sites, illicit pages, and any other inappropriate sites. It is the best method to to safeguard your child from the hidden dangers.
Why Is A Parental Internet Filter Important?
A parental internet filter is the need of the hour. With both parents working, it becomes difficult for a parent to keep an eye on their children with devices. The filter allows you to put restrictions on what kids search on their search engines. Apps like TiSPY allow you to remain tension-free. It aids children from online predators. You are sure that kids have no access to any unsuitable content on the internet. What's more, the risk of children being exposed to the pornography world is confined.
Benefits of using TiSPY Content Filtering
1.Protect the child from visiting websites that contain a virus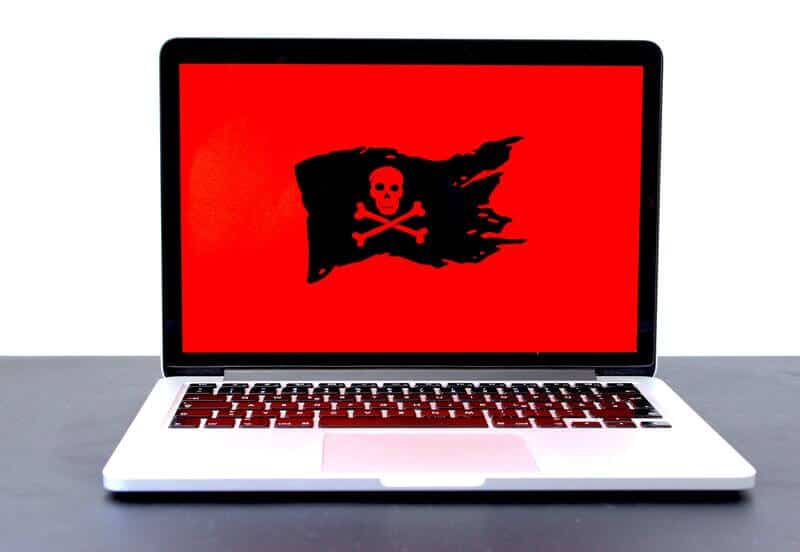 There are websites children browse unknowingly that contain a virus. When you have TiSPY as your content filter you can protect your children and devices from landing on websites containing a virus.
2. Can break child's habit of playing the online game
TiSPY has a special feature of refraining children from playing online games. It is easy to download the app and go to the web-block feature to activate the same.
3. Protect the child from online gambling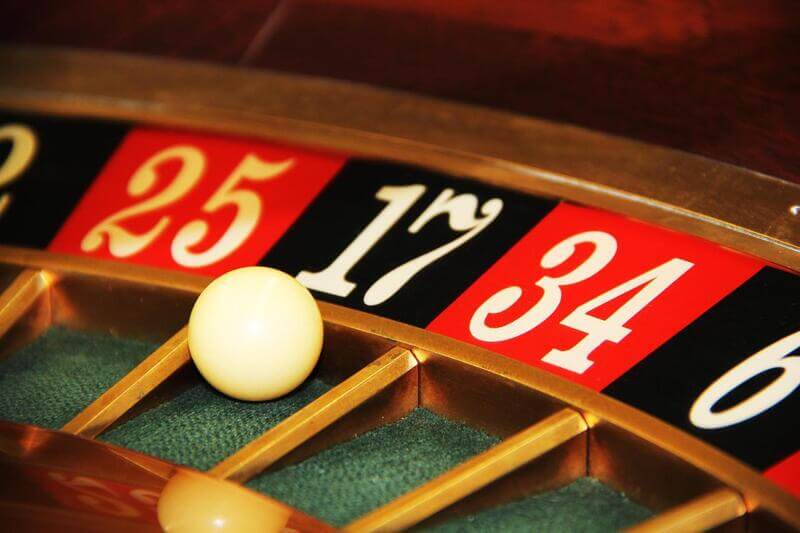 Online gambling leads to suicidal attempts as online predators abuse causing fatal deaths. TiSPY introduces the dashboard wherein you can keep gambling as your forbidden website too.
How Do I Block Inappropriate Content On My Kid's Phone?
The question of how to block inappropriate websites on phone finally comes to an end with TiSPY. Its content filtering feature allows you to do several things such as-
1. You can Block Website By Severity index

You can scroll down TiSPY'S menu to the left and opt for Web block. A feature known as 'block by severity index' appears. The index is totally in your hands based on severity to allow the kind of websites your child can have access to.
2. You Can Block Website By category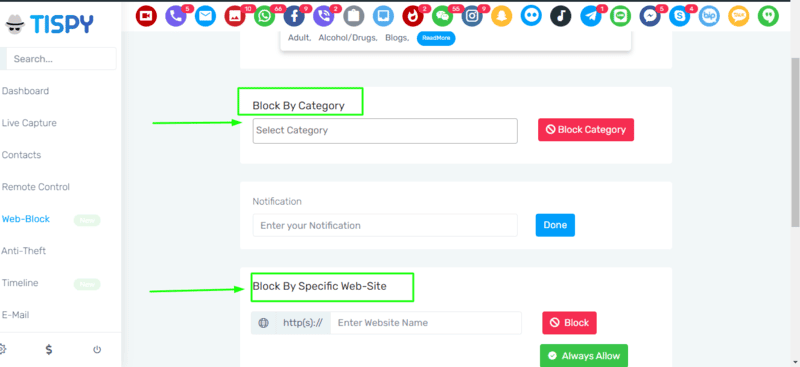 There is a huge array of block websites category that TiSPY offers you to block. You can block website categories from porn, bullying, hate sites, violence, nudity, addiction, drugs, sex, weapons, and other categories of websites. You can be sure that your child is browsing the websites that you have permission to.
3. You Can Block By Specific Website
If there are specific websites you think to give a wrong impression to your child, you can always block the specific website with the current address. The window stating the 'block by specific website' feature allows you to add the address of the site to the app. You can be sure your child is browsing safely.
4. Get Notification When Child Access Particular Website
A feature that most parents adore about TiSPY is getting a notification of a child accessing a particular website. This is beneficial for a parent, as the parent is aware of a child's intentions and whereabouts. This way you can create a transparent relationship with your child and talk about the repercussions of visiting such sites.
5. Check Website List Which You Have Blocked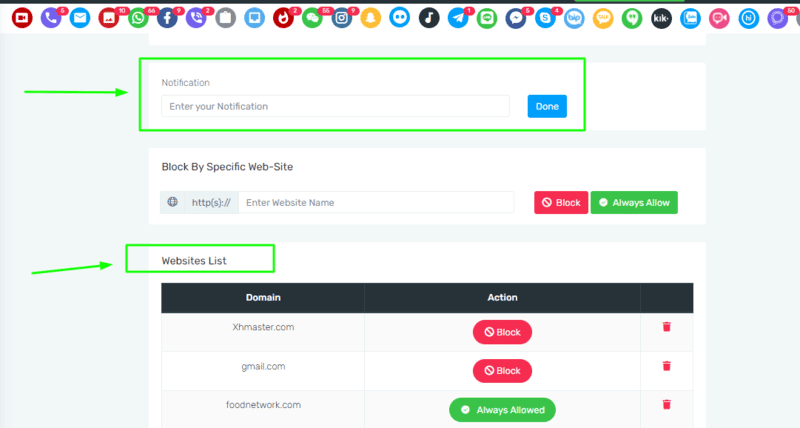 An important aspect of TiSPY is it offers the feature of checking the website list blocked by you. When your child clicks the restricted links, you surely know what to say to your child. The app also shows the action taken against the link clicked by the child as to whether it was blocked, access denied or allowed.
Final Thoughts
Your search for how to block inappropriate websites on your phone ends here. With TiSPY you can manage filters with just a click. All that a parent need is a customized unique app that performs as per the need of a parent. As a parent, you would want to be relaxed and also give quality time to the children to enjoy their screen time. When you have an app that can easily block inappropriate content you are assured your child is in safe hands. Help us know how TiSPY has helped you control your child's content filtering.
Smart measures to ensure safe device usage by your children.