Everyone owns a smartphone these days. Although they help us to stay in touch, a risk of owning these gadgets is spam texts sent by unknown people. Anyone can be at the receiving end of spam while watching a video, messaging, or gaming. These spam messages are a part of every device. They can be dangerous for the case of kids. Kids are vulnerable to these messages, which can be potentially dangerous. Is there an easy guide on how to stop spam texts?
How To Know The Signs Of Spam Text?
There are many forms to identify spam texts. They can be in the form of shady links, sales offer, or sexually explicit messaging. But it can be hard to explain scam messages to kids or young adults. Below are some signs of understanding spam messages:
1. Spam Texts Are Very Random And Confusing
Spammers usually send fake messages that are a bit confusing. They are bad at grammar and have spelling errors. It is a good sign that such texts are easy to identify. If you find any such messages, ignore them or block the sender immediately. Even if the sender is known, but the text is confusing, you should double-check before acting on it, assuming the message is fake.
2. Do Not Click On The Suspicious Links
Fraudulent or spam messages can be identified through the suspicious links. Even when the sender tries to act in disguise, they may include unidentified links. It is a sign that the message can be dangerous, so you should not tap a link from someone unknown. The link can lead to phishing sites or malware. You can assume that the texts from an unknown person with mysterious links are fake.
Can I Find Out How to Block Spam Texts?
Calls usually accompany spam texts from unknown parties. These texts can be from international numbers or even from automated systems. You might not recognize these numbers as they are lengthy that don't follow the usual standard of a 10-digit domestic phone number. Thus, these awkward numbers are a sign that you're getting a call from a spammer, so you should ignore it.
How To Stop Spam Texts On Your Kid's Phone?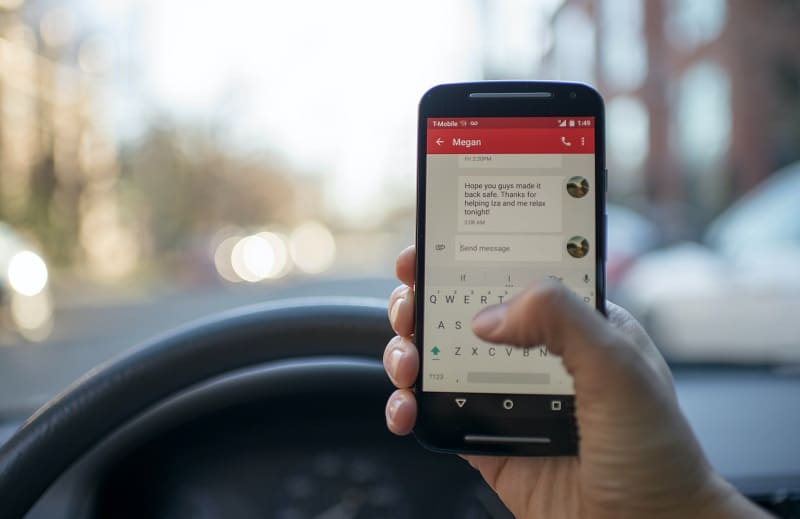 There are a few ways to prevent scam texts from your smartphone. You can enable built-in filters on your phone or report the number. There are some convenient ways to manage spam text and filter every number
1. Block The Contact Number
An easy way to get rid of spam is by blocking the number. Blocking is an option if the same sender keeps sending repeated messages. Many scammers use a new number every time to reach you. Spoofing the number is a new way for scammers to get around blocking. Spoofing is making the information of an unknown number familiar. The text should come from your known contacts to be trustworthy. Do not fall for tricks that make you believe it's reliable.
2. Forward Spam To FTC (Federal Trade Commission)
The Federal Trade Commission or the FTC sends directions to people to forward spam texts directly to them. If you receive these messages on Android or iPhone, you can send such messages to the government. They can deal with such messages on their own. When you or your kids receive a spam message, you should copy it and send it to the FTC at the number 7726.
3. Enable In-Built Phone Filters
You can prevent scam texts by using built-in filters on most phones. If you are wondering how to stop spam texts on iPhone, then follow these steps to activate these filters on iPhone and Android phones:
● Filter out spam text on iPhone
Open the Settings app.
Scroll down and tap Messages.
Toggle on the key Filter unknown senders
● Filter out spam text on Android
Open the Phone app.
Tap the three dots and tap Settings.
Enable Caller ID & Spam
4. Use The Parental Control App.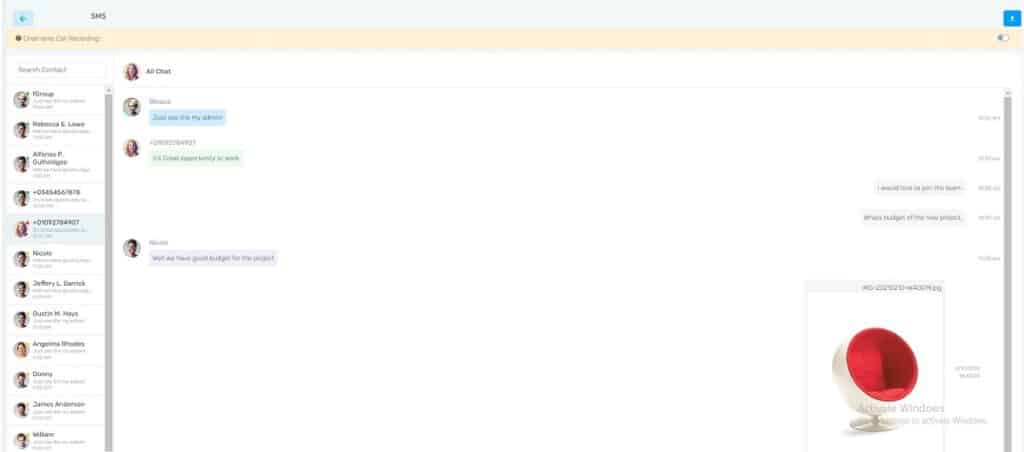 Parents can install parental control software like TiSPY, which tracks the SMS of your child. It is an app compatible for both Android and iPhone that lets the receiver get an alert with the target device. The user should install the TiSPY app on their phone. Parents get a warning and phone number details if they get spam messages. It alerts the parents about spam messages, and parents can block the caller using these apps and setting the preferences helps to keep kids safe from unsafe and spam callers.
5. Don't Respond To The Messages.
One of the most logical and the best ways to deal with spammers is by not responding to them. These texts could be from anyone with dangerous or malicious intent. Thus, it is wise that you ignore these texts and senders altogether. Therefore, you can stay safe, and they cannot harm you or your kids.
6. Report The Phone Number
Another way to stay safe from these spam callers is by reporting the number. Reporting spam calls and messages ensure that the number is red flagged. It will ensure that neither you nor anyone else gets affected by these callers.
With the above concrete steps, you can avoid getting hurt by such dangerous spam texts. These will help you to block spam texts. You can also share these steps with others and will help to encourage you to stay safe. You can use these tricks to help friends and family from potentially annoying messages.
Smart measures to ensure safe device usage by your children.