Nowadays, kids have access to mobile phones from a very young age, but they are not mature enough to understand the adverse effects it could have on their physical and mental health. Normally, parents do not have enough time to focus on their kids throughout the day because they are also busy in their daily routine. Hence, the role of mobile tracker becomes very important. Android mobile tracker helps in keeping a close eye on the kids. This way parents can easily check whether their kid is safe from the negative effects of mobile or not. Using Android tracker, parents can know how much time kids spend on their mobile phones, that is a way to keep a track of kids' online activity.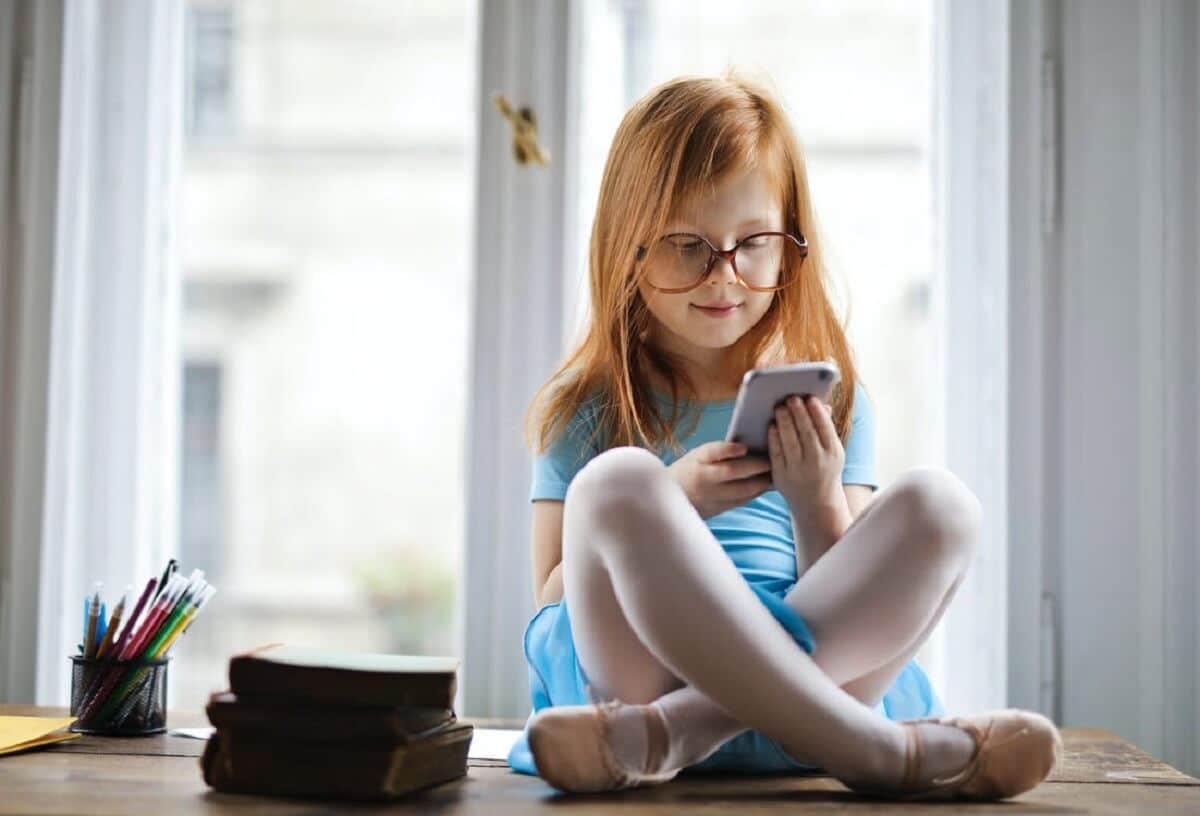 There are various mobile games and online games for kids that they get addicted to like PUBG mobile, Call of Duty (COD), etc. Games are good and can refresh the mind of the kids but only if they are played for a limited period of time. But the kids are naive and they can easily get addicted to games like PUBG mobile. Addiction of these games can be very dangerous and can lead to insomnia, obsessive behaviour, social isolation, and other physical and mental problems.
Mobile tracker tools can be very useful in these cases as with the help of it parents can block such apps and protect the kids from the negative impact of gaming.
Mobile tracker can save kids from online threats. Kids constantly surf the internet without even realising that it can be dangerous. Kids can easily be victims of cyberbullying, cyber predators, and various phishing scams. Mobile tracker APK can actually protect kids from these scams. There are various uses of mobile tracker that can be helpful for parents to protect their kids from all the threats posed by mobile phones.
How to install Android tracker?
However you cannot just randomly install a tracker on any device. Here we have mentioned the basic requirements and the installation steps that you must know before installing a Tispy android tracker.
First of all, you should have a good and stable internet connection and the version of android OS that is above 4.4.
Steps for installing Tispy android tracker on a device:
Step 1 – Open 'Play Store' on your android device and disable 'Scan device for security threats'
Step 2 – Download and Install 'Tispy client' APK
Step 3 – Open and accept the 'Terms and Conditions' and 'Privacy policy'
Step 4 – You will see two option 'I'm already a Tispy user' and 'I'm new to Tispy'
Step 5 – If you are a new user then tap on 'I'm new to Tispy' and enter the required information like Email address.
Step 6 – After entering the email address you will get a verification link on your email ID for verification.
Step 7 – Allow permission for 'GPS' and 'Wi-Fi service'
These are the basic steps for installing an android mobile tracker on any android device.
How can you use Android monitoring to observe kids' online activity?
Parents can take complete control of all the activities done by their kids on their mobile phones with the help of the android tracker APK. You can track their social media accounts and also know what kids are surfing on their browser. Monitor all their social media accounts like WhatsApp, Facebook, Gmail, Skype, Telegram, Hike, and many others with ease. Parents can easily check the sent and received messages or multimedia files that are sent or received on the target phone. Even if the messages are deleted, you can still see them on the dashboard.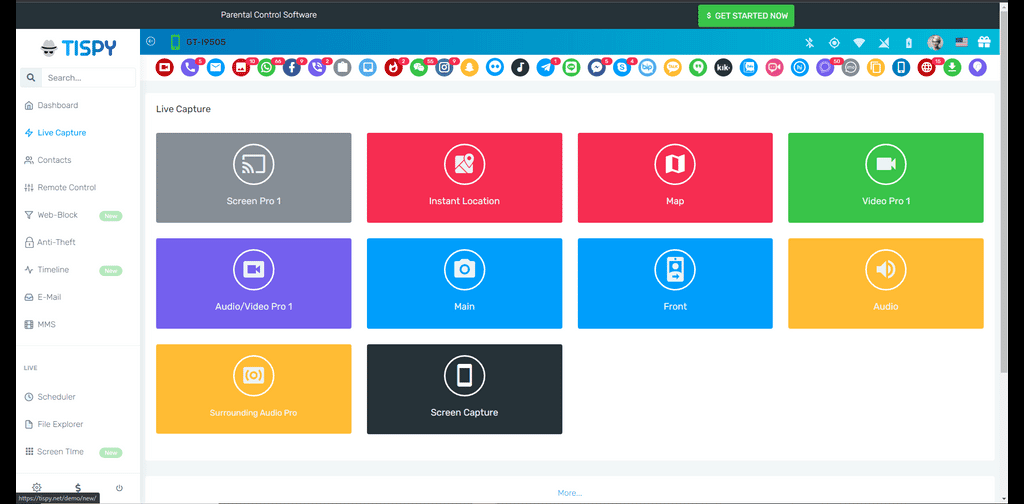 Parents can monitor the internet browser usage and the website visited by the kids throughout the day. The Internet does not only have good things and there is a lot of harmful content on the internet and it can be very dangerous for kids if they get exposed to it. Parents can see all the websites that are visited along with their specific URLs, and also check all the browsing history from the dashboard. Parents can also get the option of viewing the exact date and time for all websites that are visited and also the exact number of times a website has been visited.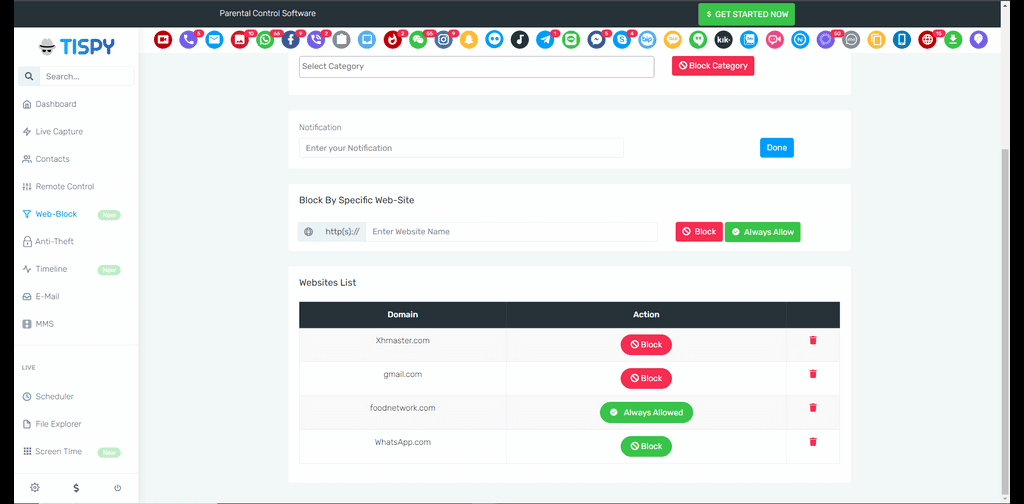 Parents can see if any application is used more frequently on their mobile phones. If that application is not good for the kids then parents can easily block that application from the dashboard. Also if kids are spending most of their time playing intense first person shooter games like PUBG mobile and Call of Duty then they can easily block those games. There are various other features that are helpful in keeping the kids safe. Parents can also know the exact location of their kids with the help of an Android tracking APK. Parents have complete control of all the activities that are done by the kids on their mobile phones and also on the internet.
Conclusion
Tracking software is necessary and a must have tool for the parents. Especially in recent times as it is normal that parents are constantly busy in their own work. Hence, it is difficult to watch over the kids constantly throughout the day. Tracking software makes it easy for parents to protect their kids from various online threats like cyberbullying, cyber predators, Phishing, scams, etc. All these online threats can have a very bad impact on the mental health of kids. Hence tracking software is a must for parents that really helps to protect kids from online bad influence.
Smart measures to ensure safe device usage by your children.