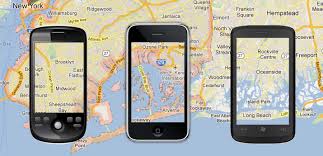 The use of mobile phones and the internet has become very common nowadays. The excess use of mobile phones and internet can be harmful for the physical as well as mental health. The Internet is not a safe place as there are various threats on the internet that can be dangerous like phishing, malware download, cyberbullies, cyber predators, etc. The phone tracker is very useful as it allows you to remotely monitor all the activities of the target device.
Tracking your lost phone, or tracking your loved one's phone? A mobile phone tracker app is extremely useful in helping you track the whereabouts of the phone. Tracking a cell phone, yours or someone else's is easy if you are using a smart phone. Though there are ways to track some of the old phones, tracker apps have been created for smart phones. Some of the tracker apps also work with the first gen phones, but these apps are rare, and you will need to see which ones will actually work for you.
The mobile tracker app keeps you protected from any kind of threats of mobile phones and the internet. The mobile tracker app is very important for parents as they can install it on kids' mobile phones and track their activities. Kids do not know about the dangerous effects of mobile phones and this makes them an easy target. Hence, it has become very important for parents to track kids' activities.
Tracking the Lost Phone (Smartphone and Basic Cell Phone)
It is very important to track your lost phone, or at least keep a tracking app ready in case you lose your phone someday. Yes, as they say prevention is any day better than cure. There are many apps available that will help you track your phone the day you tend to lose it.
Sign up for the service available with these apps, and sync your device with a computer or machine of your choice with this app installed to your PC.
This app is a background app that will begin tracking your phone the minute you ask it to do so. Make sure your location services are enabled so that you can easily track your phone.
There are some apps that work for non smart phones too! All you need is a GPS tracking service and the app in place. These old phones don't have the GPS system and hence the apps fail in these phones. But, with a GPS tracking service hired on your phone, you can easily track these phones.
This is a kind of precaution which will help you keep an eye on your phone in case you lose it.
What if you have lost it, and have failed to take the necessary precaution?
There are some apps that help you track a phone that's lost without any already installed app in it. Such mobile phone tracker app differ according to the platform you are using. Some apps are available on both platforms.
You can easily install such apps remotely to your phone that's stolen, and access the information related to the location of your phone using map info. You can even use a friend's phone and type in locate to find your lost phone. These apps are generally not available for non smart phones, and they will lose their phone and the data in case they have not enabled GPS tracking services early on.
GPS tracking for non smart phones are easily available at affordable rates.
Features of Phone Tracker App
The phone tracker app has a lot of features that allows you to easily track all the activities that are done on the target device. Here we have mentioned some of the most important features of a phone tracker app.
1.Manage calls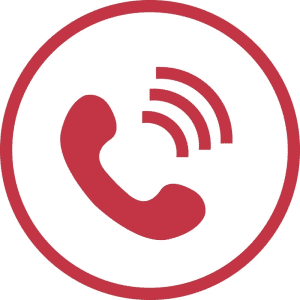 With this feature you can view missed calls and all the calls of the target device. You can even check the call logs that were deleted from the target device. Apart from this you can check how long a call was made and the exact time & date of each call.
This feature also has the option of downloading call history and call recording files. If kids are spending a lot of time on calls then parents can know with whom they are talking, and they can even listen to the whole conversation. Hence, parents can easily know whether their kid is safe or not.
2. Track Text Messages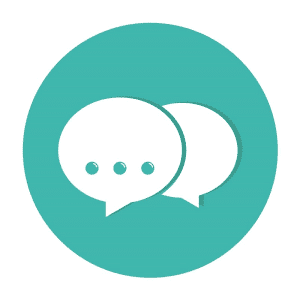 Parents can know with whom their kid is chatting with constantly as they can view all the sent and received messages with the help of this feature. You can read the full content of the message and see the name and number of the sender.
You can check the exact time and date of the message to know when the conversation happened. Not only text messages but you can also view MMS messages and the pictures, videos, or audio files inside it.
3. Location Tracking & Geo-fencing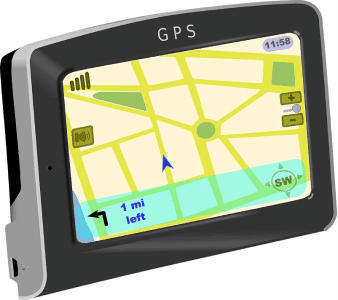 This is a very important feature because it allows you to monitor the current location of the target device. You can check the exact location even where there is no regular GPS available. Parents can see the visited places and the route history of the kids over a specific period of time.
Whereas, with the Geo-fence feature you can set unlimited 'safe' or 'unsafe' areas on the map and if the target device enters or leaves that area then you will get instantly notified. Along with this you can also check how many times a specific website has been visited and its exact time & date. You can easily track someone else's location with the help of this feature.
4. Monitor Internet Usage
Internet has a lot of harmful things that can affect the mental health of anyone. Hence, monitoring the internet usage feature is very crucial as it allows you to see all the websites that are visited along with their specific URLs and time & date stamps.
You can analyse the web history and see how many times a specific website has been visited. This feature becomes very important for parents because kids use internet throughout the day and on internet there is a lot of violent and adult content that kids should not see. So, with this feature parents will know the websites visited by kids and if there is any website that is bad for kids then parents can block such websites.
5. Social Media Monitoring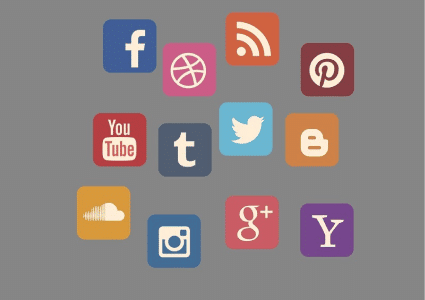 WhatsApp, Facebook, Skype, Line, Viber, Telegram, etc, are some of the most popular social media platforms. You will find a lot of cyber bullies and cyber predators on these platforms. Hence, with the help of social media monitoring features you can track all the chats and the exact time and date of the messages.
You can see the name and number of the sender and all the photos, videos, and audio clips that are shared in the messages. This way parents can easily protect their kids from cyber bullies and cyber predators.
These are some of the most important features that you need to look for phone tracker app.
How to Put Phone Tracker on Someone's Mobile Phone?
There are various ways to track and monitor the cell phone activities of anyone like IMEI tracking, cell phone carrier location tracking service, etc. Some of the spy apps available in the market allow you to track someone with the help of the cell phone number. First, you need to install the app on the target device and enter the phone number.
Once, the app is installed it will collect all the data and you can access all the updated information from the dashboard of the spy app. After that all you need to do is log in to your account and you can view the location of the target device from anywhere at any time.
Tracking with and without any Permission of that Person
You can track lost phones with the help of a phone tracker app but sometimes you need to track someone else's phone like parents need to track kids' devices to protect them from harmful effects of mobile phones. In such cases, you can seek permission from the person and install the app on their device and track the phone.
But if you don't want them to know that you are tracking their mobile phone then you can install the app without their knowledge. Make sure to enable the location tracking services on the target device. Once the app is installed you can easily track their mobile phone.
How does Tispy Help to Track Someone's Phone?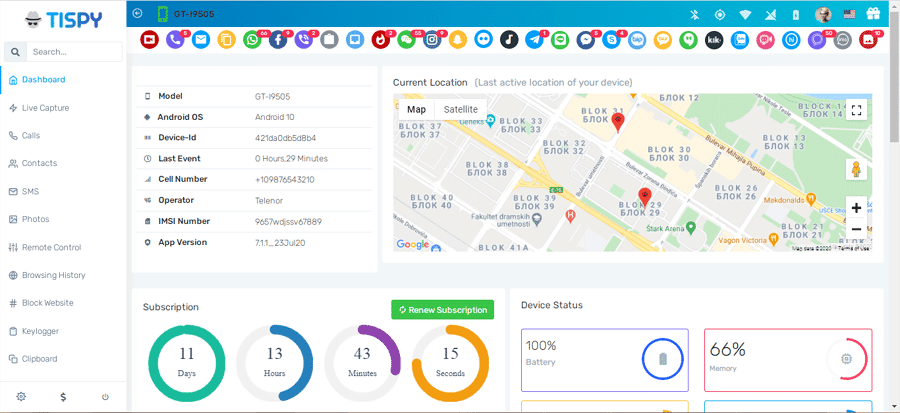 Tispy is one of the best apps to track someone's phone. It is a feature rich and easy to use phone tracker app. Some of the most amazing features of Tispy mobile tracker app are manage calls & text messages, location tracking, geo-fencing, track multimedia files, monitor internet use, social media tracking, calendar events tracking, monitor & control apps, keystroke logger, health monitor, etc.
A lot of parents use the Tispy mobile tracker app to monitor kids' activities on their mobile phones. Nowadays, it is difficult for parents to constantly stay around kids and see what they are doing. So, Tispy allows them to remotely monitor kids' mobile phones and track their location.
Smart measures to ensure safe device usage by your children.