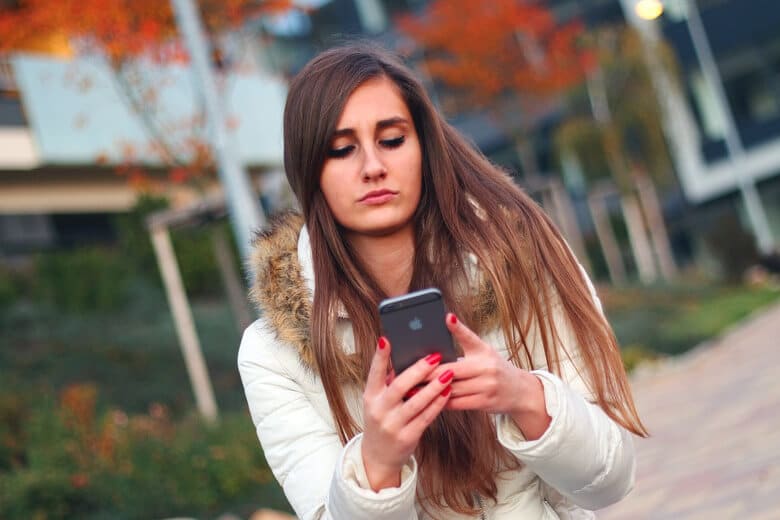 Technology, smartphones, and teenagers
For years, we have been living in the age of technology. Everything from our cellphones to refrigerators is powered by the latest technologies. While we grew into the development and eventual use of technology, especially the internet, our children were born into it. Their days begin and end with technology. They rely on the internet for both education and entertainment and begin doing so from a very early age. We progress with time and technology, which is why it is important for our younger generations to learn and understand it. The internet gives us access to anything under the sun. It helps us expand our network and make friends from all over the world. These features make the internet a very popular tool among teenagers. To access the internet, your teenager will need a smartphone. It is hard to decide the right age to give your child a cellphone, but you know it is the best way to keep in touch with them. Soon enough, they will want one because all their friends have one. As an adult, you are aware that the internet has its perks but it also poses several risks. Using the internet makes your child susceptible to online bullying, scams, and many other problems. While you do want your teenager to start using a cellphone, it is natural to be skeptical of how they use it. Here are a few things you should keep in mind before getting your teenager a smartphone.
Are they old enough?
This is a common question in every parent's mind when they consider giving their child a smartphone. Truth is, there is no right age to introduce your children to cellphones. If you believe your child is responsible enough to handle and maintain a device like a smartphone, you should probably go ahead and buy one. If your kid is spending more time at school or with their friends, you would want to keep in touch with them to know their whereabouts and if they are safe.
Are they going to be addicted?
Teenage boys and girls are definitely going to use their smartphones a lot more than you do, but you should know that it does not necessarily qualify as addiction. However, as a parent, you should monitor your child's smartphone use and impose restrictions if you believe they are never away from their phones. Kids use smartphones to text their friends, upload pictures, and share posts on social media. It is a good idea to keep an eye on their internet usage and rely on some parental control apps like TiSPY.
Monitor their activities
The internet can be a hazardous place for gullible teenagers, which is why it is important that parents monitor their children's phone usage. Make sure you have this discussion with your teenager before giving them the smartphone because they can be really protective of their privacy and will not appreciate your snooping around later. The goal behind monitoring their online activity is to ensure that they are not being targeted by bullies, hackers, or scammers. Teens are not familiar with the dangers of online abuse or scams, so they make easy victims. Install an activity monitoring app like TiSPY on your child's smartphone before you give it to them so you are aware of their online and offline activities.
Rest easy with TiSPY
Once you install TiSPY on your teenager's smartphone, you can reassured that their phone usage is being constantly monitored. TiSPY is a one-of-a-kind cellphone tracking application that allows you to discreetly monitor what apps are being used and for how long. This monitoring app is a blessing for parents who are concerned about their children's online and offline safety. TiSPY comes with a variety of advanced features that allow you to monitor as well as control a cellphone's activities. Here is a list of features that set TiSPY apart from the other cellphone tracking apps on the market.
Manage and track calls: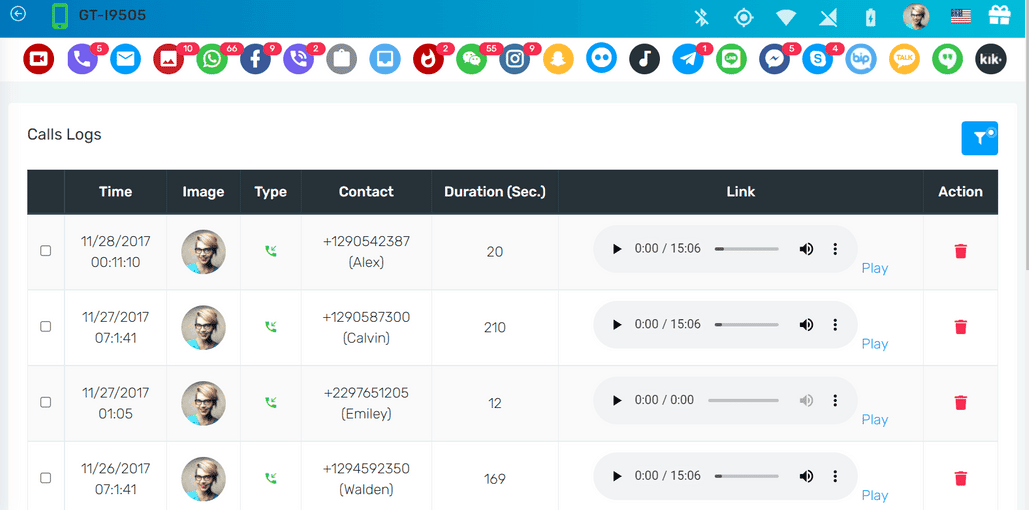 TiSPY call tracker creates a log of incoming and outgoing calls on the smartphone along with details such as call type, duration, and phone number. It also allows you to block certain numbers so they cannot contact your child's phone again.
Monitor internet usage: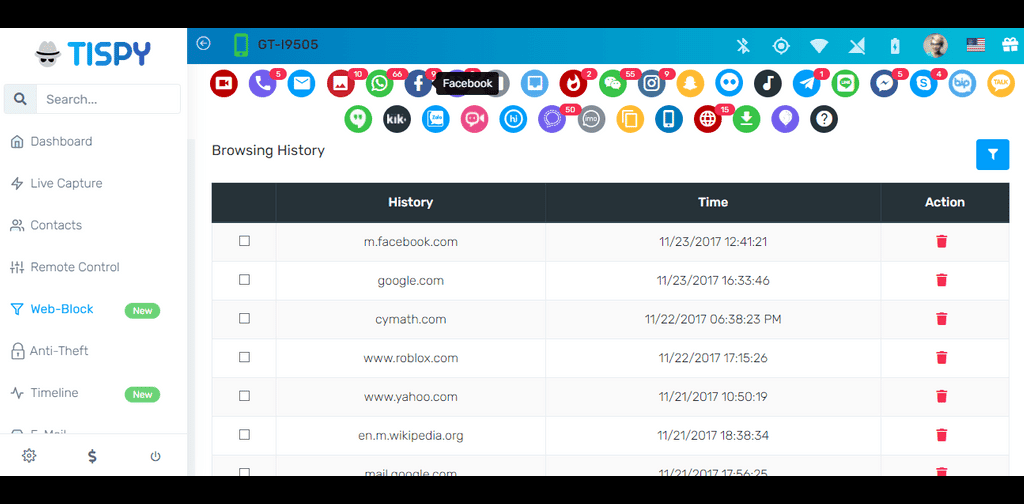 TiSPY website tracker monitors and logs all websites accessed on the smartphone's web browser. You can see if your child has been visiting a website they should be avoiding.
Monitor social media: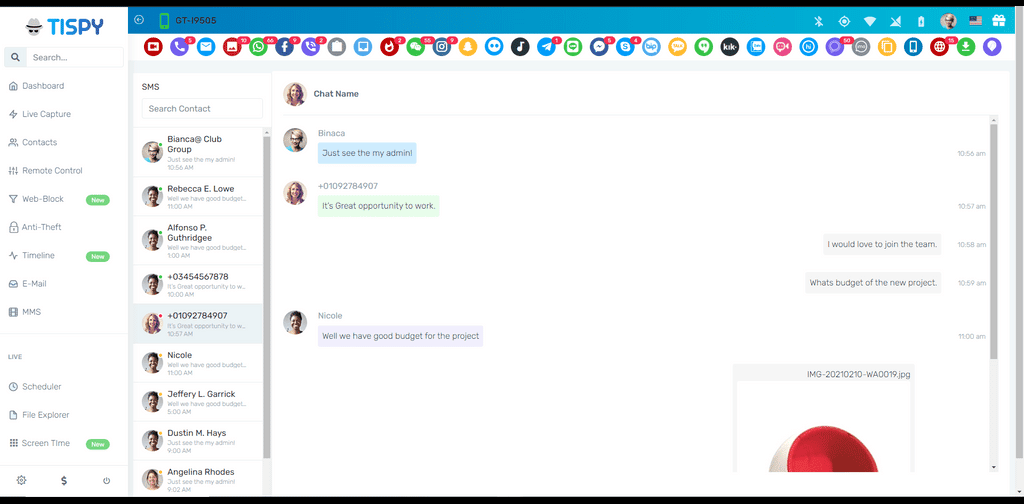 The TiSPY's social media trackers like the whatsapp tracker and facebook tracker allows you to monitor social media activity such as posts, friend requests, followers, messages, photos, etc. You can use TiSPY to monitor apps like Facebook, Twitter, Instagram, Snapchat, and many other social media platforms.
Track messaging apps: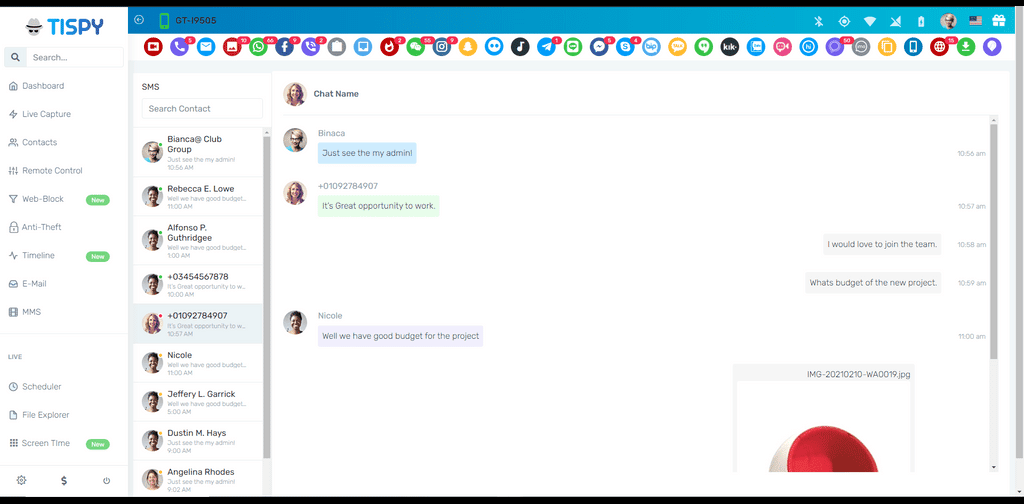 Along with SMS tracking, TiSPY also monitors incoming and outgoing messages from instant messaging apps like Viber, Hike, Skype, Hangouts, Kik, etc. You can also keep an eye on your teenager's email account.
Track location: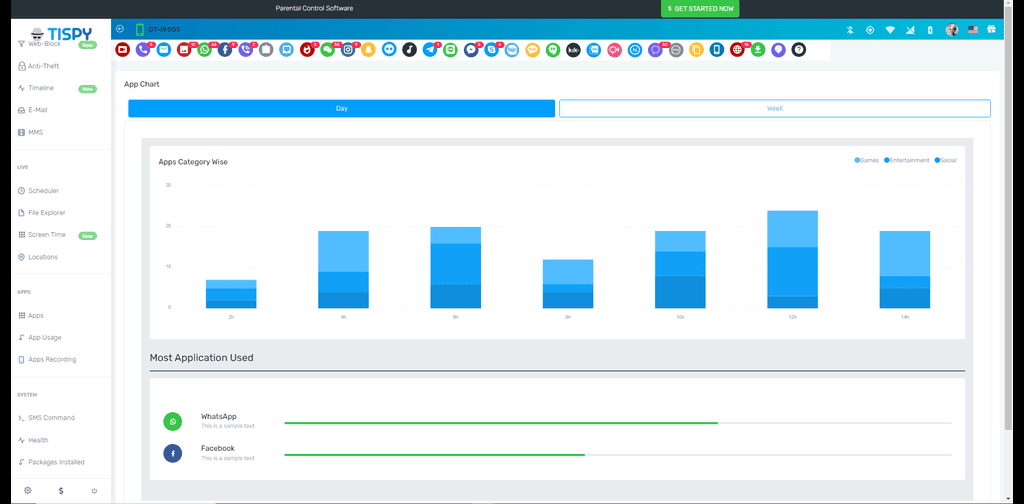 With TiSPY location tracker, you can always be aware of your child's location thanks to its real-time interactive location services. The app will give you a complete map of the phone's journey through the day.
Your teenager needs a smartphone, so it is a good idea to invest in one. But before you do, make sure you discuss the perils of technology and the dangers lurking on the internet with your kids. Educate them on how to be aware and take necessary precautions.
Smart measures to ensure safe device usage by your children.