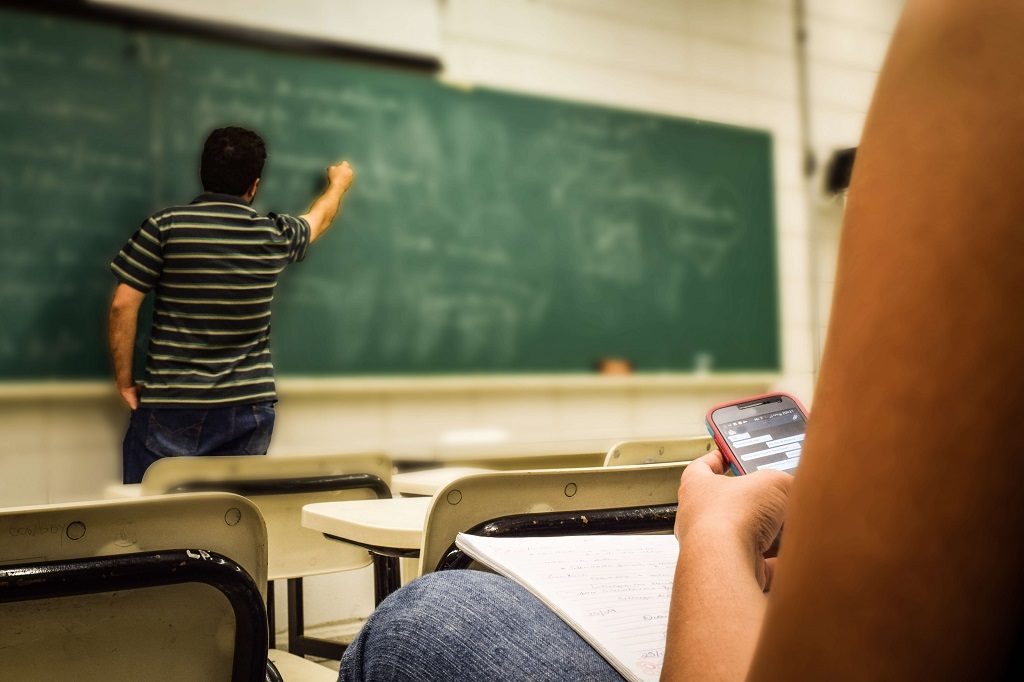 Parents, across cultures and generations, experience their most anxious and trying times, during their children's adolescent years. And living in this digitally connected age has only exacerbated their concerns – to an exponential degree.
Turbulent Transition
Teens struggle with conflicting thoughts and emotions. Caught in the cusp between childhood and adulthood, they are keen to assert their independence and rebel against parental authority. They become secretive, placing their trust in their peer groups, distancing themselves from their families. Their natural curiosity veers towards the 'forbidden'. They seek new experiences, thrills and adventure, without considering their potential consequences.
Unprecedented Exposure
Easy access to multiple devices, and through them to the internet, has given teens unprecedented exposure to the world around them. In most ways, this has been a positive development. But like all good things in life, it's prone to misuse and exposes them to potentially undesirable, profane, violent or sexually explicit content and that is where the Parental Control App comes into the picture.
Why Teens Love Instant Messaging (IM)
Today's tech-savvy teens love using IM platforms for many reasons. It feeds into all that they seek during this turbulent period of their lives. It enables them to express themselves in a variety of ways – using not just text, but emojis, stickers, animated graphics, images, audio and video recordings – to connect and share their secrets with their peer groups, without parental consent or intervention.
IM helps teens flout parental authority by freely using profane language and sharing 'forbidden' content with friends. It opens up thrilling new experiences, allowing them to mask their identities and indulge in age-inappropriate activities like stalking their crushes, abusing authority figures or s*xting with strangers and because of which there are always hidden dangers of Internet
which can destroy your kids.
The IM Platforms That Teens Love
Teens show high affinity towards secret messaging apps, with additional layers of built-in privacy, to evade the prying eyes of the most protective parents. Some of the more popular among such secret messaging apps include:
IMO Messenger
Secure, fast, free-to-download-and-use text, voice and video chat app. with undetectable hidden message settings. Aggregates chats and messages from across all major messaging platforms. The messenger allows the creation of chat groups.
Zalo
Enhanced privacy features enable auto-deletion of messages, once viewed by the recipient. Zalo makes for fun messaging experience with vibrant stickers as well as edit and add effects features for photo attachments. Viber Messenger Viber offers great features for secret texting, media and calling. Messages encrypted by default for extra privacy & the option of locking your inbox with a PIN. Also offers hidden or self-destructive Messages.
Telegram Messenger
Secure app with end-to-end encryption. This messenger enables group chats for up to 100,000 members. Let's users share photos, videos and files. It also allows voice calls and offers secret and self-destructing chats.
KakaoTalk
Versatile, encrypted, private messaging app. Users can attach images, videos, voice notes, location and more. Large selection of stickers and emoticons makes chatting more fun. The Pitfalls of IM platforms Default settings in most IM apps may expose their details, photographs and even their messages to strangers. This exposes teens to unprecedented risks of psychological and physical harm. Remember, cyber-predators make it their business to bypass the best security features to target children online. It is, for instance, possible for them to take screenshots of self-destructive messages sent to them by teens, just before they self-destruct. Perils that lie ahead can range from cyber-bullying and body shaming to stalking to coercion and blackmail to sexual exploitation to progressively horrific levels of physical violence, with potentially fatal consequences.
TiSPY Parental Control App to the Rescue
Here is some insight into how one of the leading parental monitoring software solutions – TiSPY – works towards keeping your children safe from the dangers associated with their favourite IM platforms.
Monitoring IMO Chat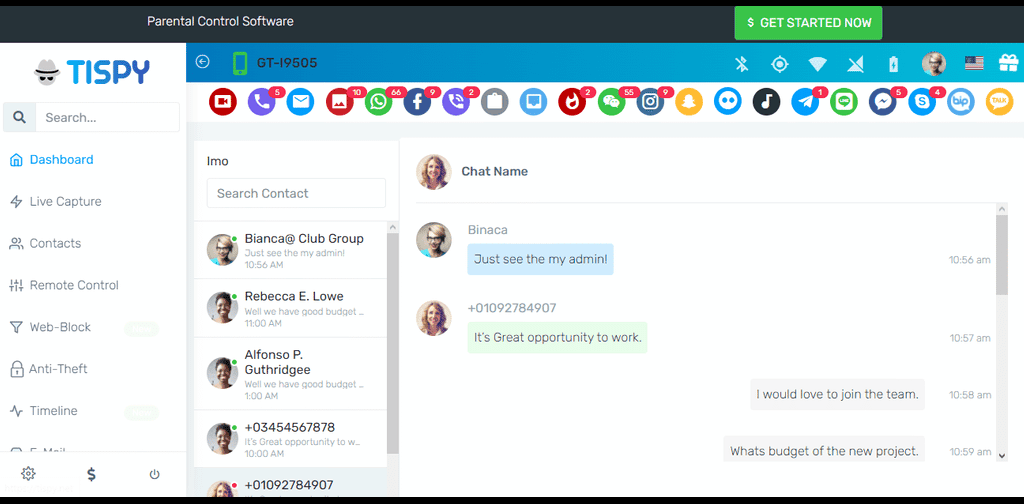 TiSPY provides the best monitoring results of IMO chat on this platform. It needs one-time access to the target device for a simple and short installation. Whether the account is password protected or a message stream is deleted, you'll be able to:
Monitor Kids IMO Chats: All incoming and Outgoing
Track group chats in their entirety
Access precise date and time stamps for each chat thread
All in real-time on the convenient TiSPY dashboard.
Zalo Tracker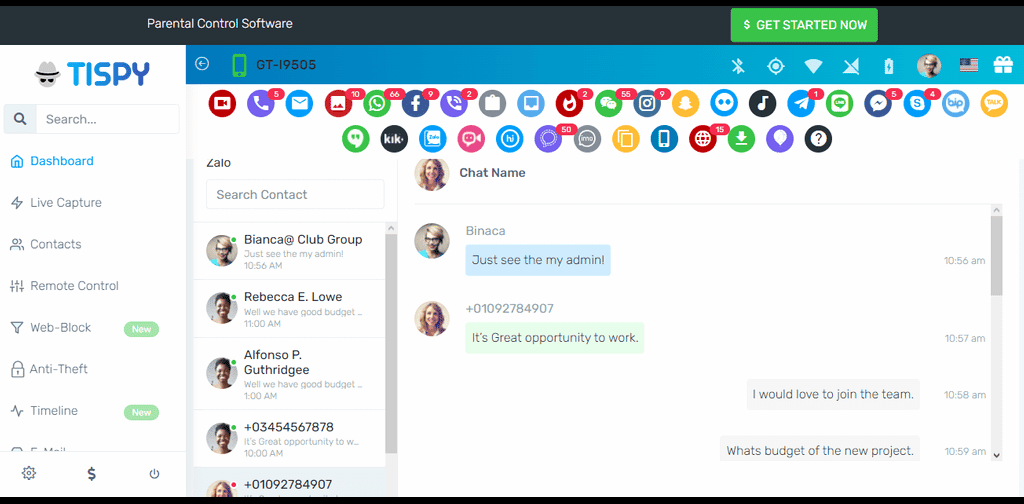 TiSPY is the leading monitoring software for Zalo Messanger Tracker android devices. Install and register. And track all Zalo conversations in real-time on the dashboard. TiSPY allows you to:
Access data and time stamps for each chat thread.
Access name and number of all chats participants.
Viber Tracker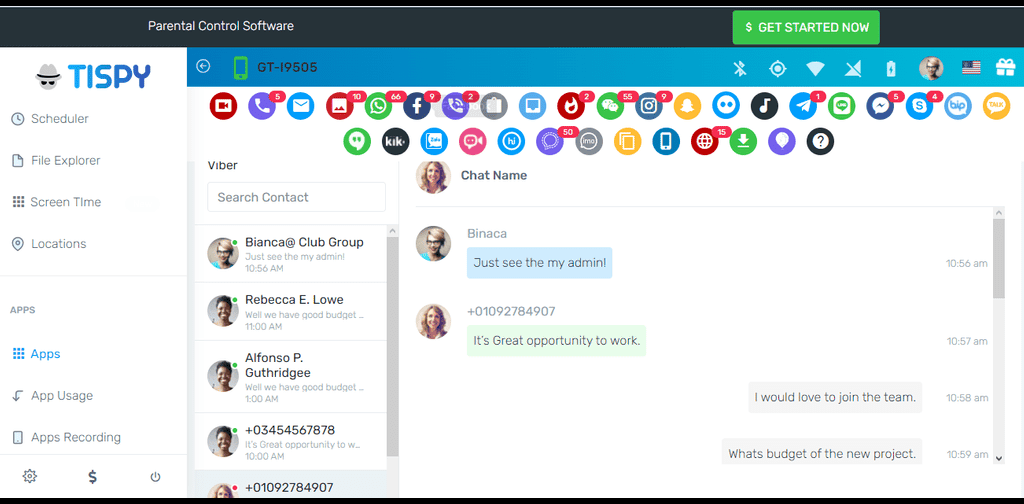 The most powerful tracking app for this is Viber chat platform monitoring. The TiSPY viber tracker provides all related data at a glance on the dashboard. With TiSPY you can:
Monitor all chats including group chats.
Obtain accurate date and time stamps for each chat thread.
Track name and number of all chat participants.
Telegram Tracker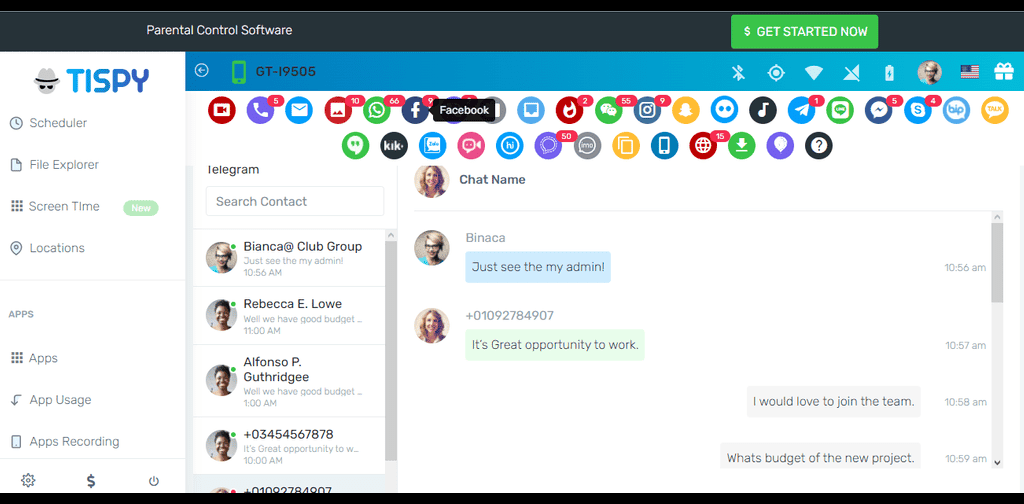 TiSPY spy app not only captures all chat data but also blocks all inappropriate content that you don't want your children to access on Telegram tracker monitoring. TiSPY helps you:
Track all incoming and outgoing messages
Access data and time stamps for each message
Find out names and numbers of all participants
Monitor KakoaTalk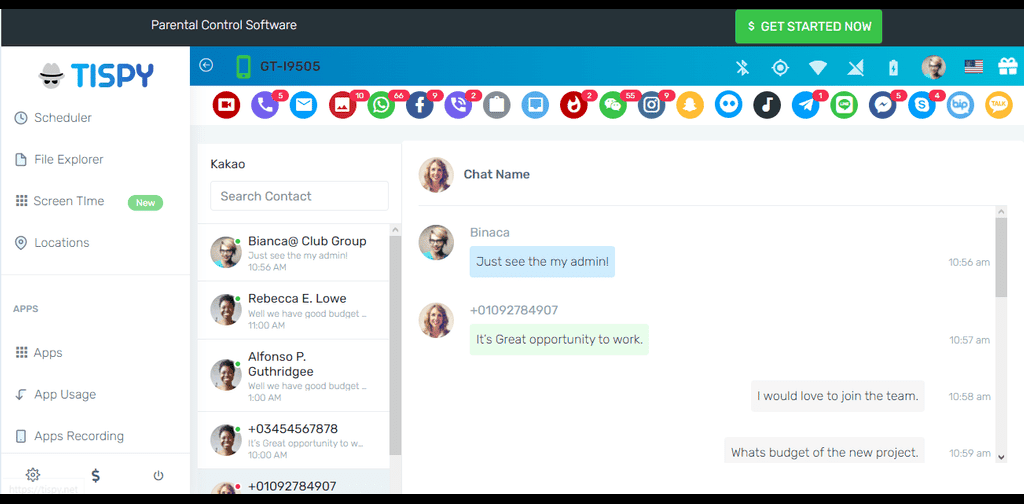 TiSPY helps monitor Kakao chats remotely with all conversations your child is involved in on this IM app. It can effectively bypass the 'block installed application' feature of the app. TiSPY enables you to:
View all messages including group messages.
Access the date and time stamps.
Block the app entirely when you want your kids to focus on their studies.
Block inappropriate content and protect your kids from cyber predators.
Smart measures to ensure safe device usage by your children.