There was a time when instant connectivity seemed to be a far-fetched dream. But, as mankind progressed, modernization took over previous notions of possibilities. Instant messaging apps came into existence and changed the whole dynamic of communication.
The following statistics paint a clear picture of the global impact made by IM apps:-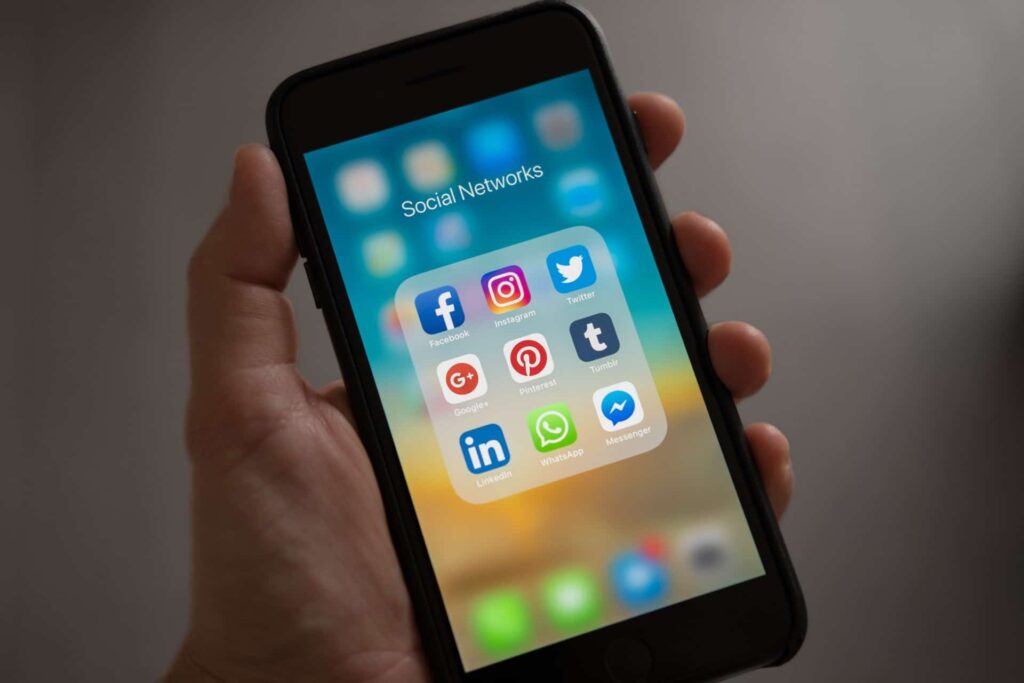 Instant messaging apps have beat the popularity of social media sites as well. In terms of active users per month, IM apps are 20% bigger than social networks
On a daily basis, Snapchat witnesses an average user base of 200 million people. Out of those 200 million users, 85% of users fit in the age group of 13 to 34 years. Also, the average number of snaps created in one single day amounts to 3 billion.
The projected number of people who will be using Whatsapp by the year 2020 is 1.75 Billion. The figure is only expected to go up given the current popularity of instant communication.
The number of users on the Facebook Messenger app has crossed 1.2 Billion.
A large chunk of people using instant messaging apps use more than just a single IM app. 16% of the total user base is active on 3 or more applications.
The biggest contributor to the success of IM apps is today's youth. Furthermore, the exposure to such apps has been actively turning into an addiction for millennials as well as post-millennials. This is where the problem establishes its roots. Addictive behaviour associated with these apps has major negative implications on youngsters. Some of them are stated below.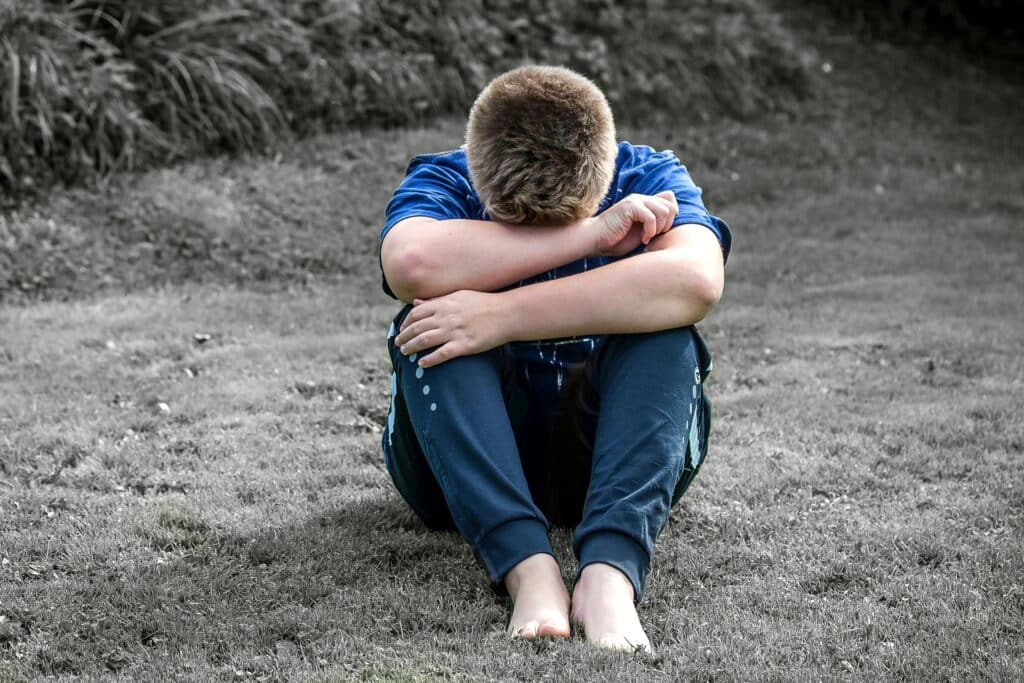 Content sharing is among the basic features of most IM apps. The matter of concern is that are no safeguards incorporated in the content sharing mechanisms of such applications. Pornographic content is heavily shared among young individuals via IM apps since they don't understand the severity of problems like porn addiction.
Sharing of personal information via IM apps poses yet another threat to the privacy of the youngsters addicted to them.
Instant messaging apps provide yet another platform for bullies to exert their influence on their victims. Cyberbullying is on the rise ever since the advent of these applications.
Constant exposure to the blue light emitted by smartphones is a bane to the health of teenagers. IM apps keep them hooked onto their smartphone screens for hours.
As IM messaging apps provide a medium to communicate with people without actually being in their physical vicinity, many young individuals are inclined to subject themselves to isolation from the real world.
Sexting is yet another obsession that is being fostered by teenagers on almost every corner of the world. The alarming fact is that the circulation of nude, as well as semi-nude photographs of children, is not an uncommon occurrence anymore.
Since there is no adult supervision associated with these apps, kids are being constantly exposed to vulgarity and abusive language.
If the above list gave you goosebumps, then you must know that it goes on! But, the above-mentioned hazards are enough for parents to consider monitoring the online activities of their children.
For every parent, the safety and well-being of their kid are paramount. As the emergence of the internet has changed worldly definitions everywhere, the definitions of safety and well-being have also evolved. Therefore, keeping a track of the messages children receive or send on IM apps is merely parenting done right.
The benefits associated with using a parental monitoring software in order to track online activities of your kids are as follows:-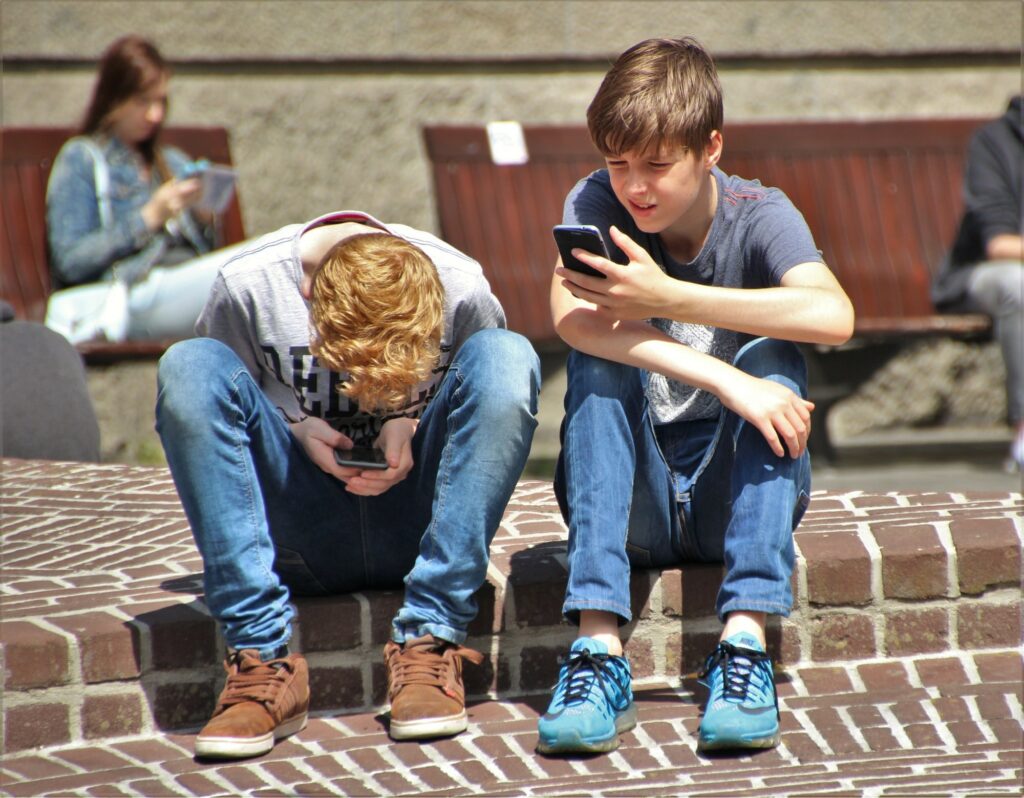 By keeping yourself informed of whom your kid is associating with on IM apps, you can protect them from mixing in with the wrong crowd. A parental monitoring software can help you guard your children against dangerous outside influence.
You can prevent your kids from accessing media that isn't appropriate for them. This extends to protecting them from exposure to pornographic content.
A good parental monitoring software comes with alerts that are triggered when the kids being monitored engage in profanity.
Parents can have remote access to the chats their children engage in. Furthermore, the kids won't even notice the fact that they are being spied on. Ultimately, parents can protect the best interests of their children without completely losing their faith.
Parental monitoring software packages like TiSPY even enable parents to keep a track of the location of their kids. This enables parents to make sure that their kids don't go where they aren't supposed to.
Now that it has been established that monitoring the online activities of your children is a way to secure them from the threats looming online, here are a few guidelines that you need to go through before getting your hands on a parental monitoring software.
Before installing a parental monitoring software, you need to figure out what apps your kids are using. Make a list of all the IM apps installed on the smartphones of your kids before going any further.
Go online and browse through the different options available online. Pick one that suits your needs the best. For example, TiSPY.net enables you to spy on apps like Whatsapp, Facebook, Hike, Skype, Kik, Hike, Hangouts, Line and more.
The software you choose to install must track the most popular apps youngsters use nowadays. Whatsapp should be on the top of the list. Apps like Messenger, Hike, Line, Snapchat, Viber and Gtalk should be on the list of applications you need to spy on.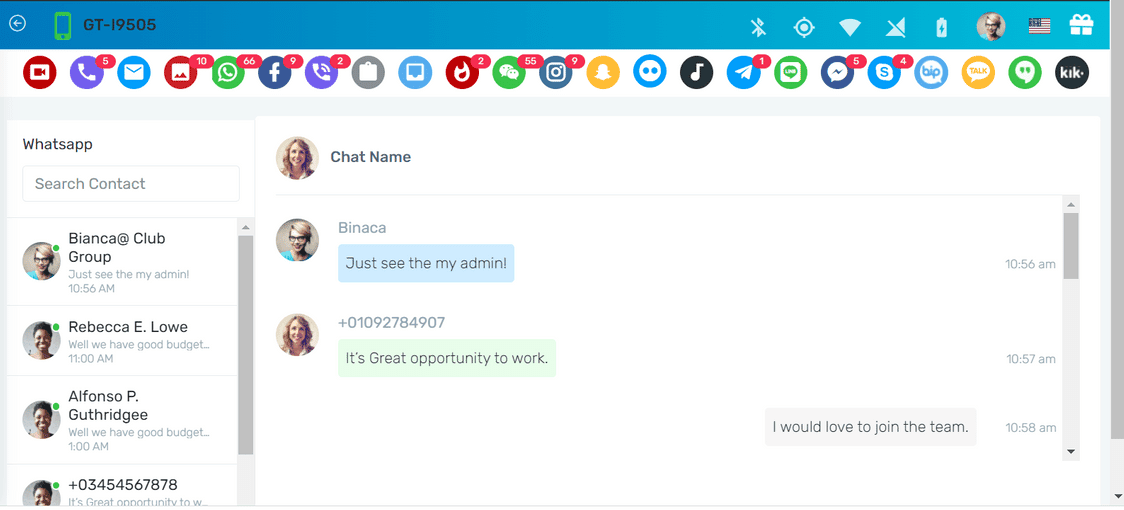 Check out the installation guide of the software you choose to go with. Make a note of the installation time as well as the price of the parental monitoring software you choose to use.
Check if the software you are opting for provides remote access to the apps your kids use.
Another important thing to know before buying a parental monitoring software is if it allows you to save the chats, images and other media your kids exchange over IM apps.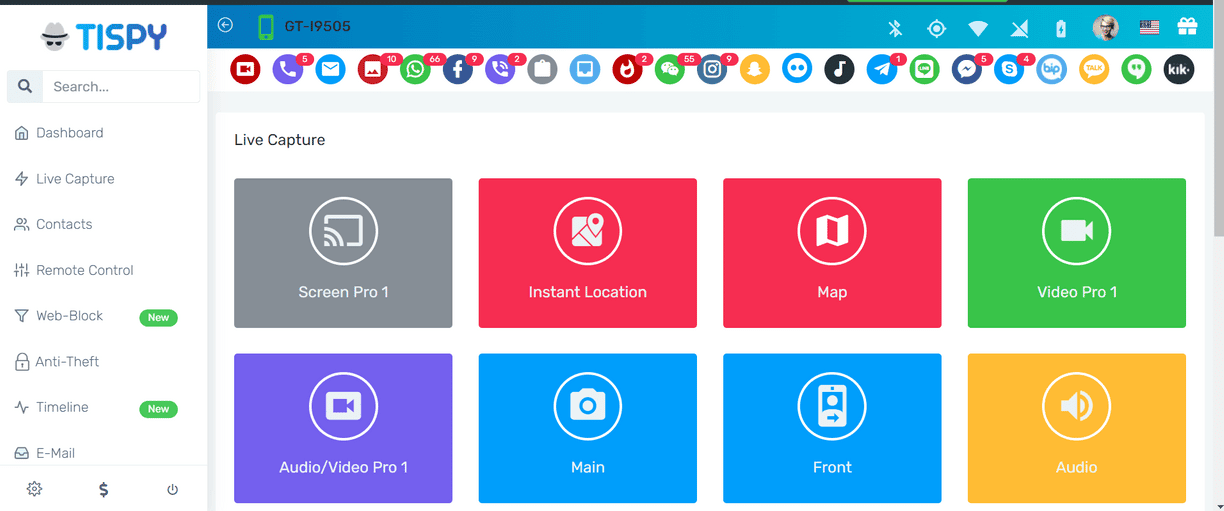 The time stamp associated with the messages your children exchange is another important piece of information. Make sure the Parental monitoring software keeps a track of that.
Video messages and audio messages shared over IM apps can feature objectionable content. Make sure that the parental monitoring software enables you to spy on media content as well.
The most important thing that a parental monitoring software must possess is the capability of pushing out instant alerts. Every notification that pops up on your kid's smartphone must reach you instantaneously.
In spite of the availability of software packages that allow you to monitor the online activities of your children, the best way to protect them is to talk to them. As a parent, you need to make them aware of what's right and what's wrong. A parental control software is just another tool in your arsenal!
Smart measures to ensure safe device usage by your children.