"Technology is a useful servant but a dangerous master."
 – Christian Lous Lange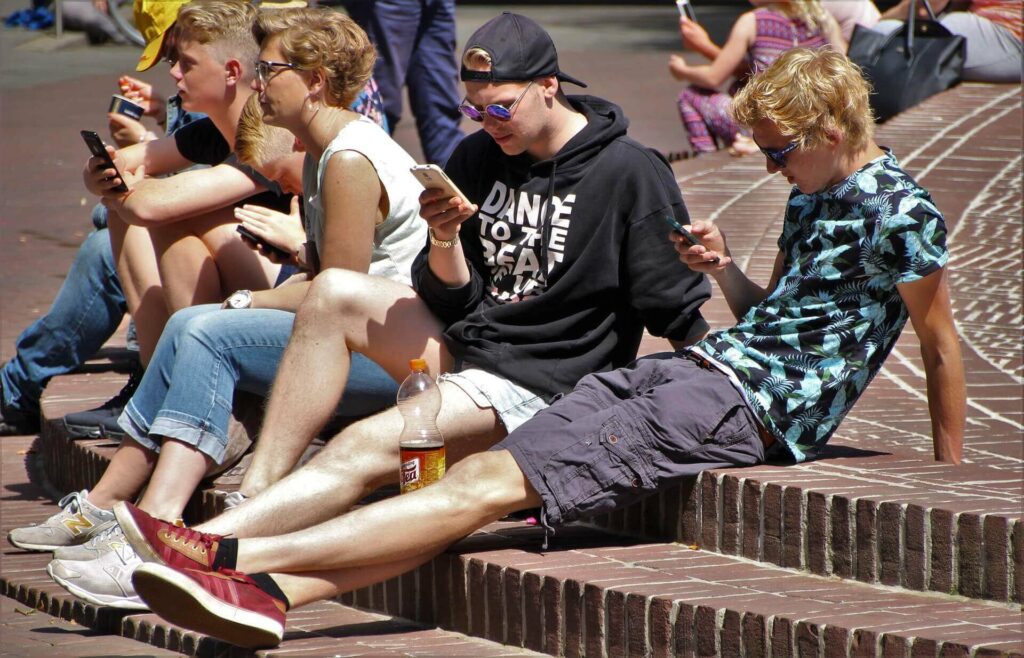 Evolution of technology in present time has almost changed the face of communication. Instant messaging apps such as WhatsApp, Facebook Messenger, Viber, Hike, Kik, Line etc. have brought people closer than ever. They allow its user to transmit text, multimedia files, and documents along with voice and video calling. As these apps are available for free in the app store, it has millions of loyal users. However, even though most of the times they are recognized as fruitful, it has plenty of demerits as well. One of the demerits of these apps is, because of their user-friendly nature, it is used by many scammers with the motive of stealing the user's information and later misusing them to earn some bucks. Particularly, they target kids and teenagers by building rapport with them in various ways, such as showing mutual interest and hobbies.
To prevent such incidents, many people, especially parents choose to monitor their children's activities on instant messaging apps. But here the point of discussion is there will be always some dilemma while choosing the right instant messaging spy app. Below, we have brought to you the list of ideal characteristics of an ideal IM spy app that will help you to decide to select the appropriate app for you. TiSpy Parental Monitoring App designed to help parents to ensure their child's and their smart phone safety.
So, what are the pressing reasons behind using TiSPY?
1. It should be completely undetectable:
The app will be of no use if the target gets to know that someone is keeping eye on them. Therefore, it should consist "stealth mode", which means the owner of the phone should not be able to suspect that any such software is installed on their phone. In this way, it will allow the user to spy on target without the owner realizing that someone is spying on their activities.
2. It should be compatible with the target's device:
There is plenty of spy software available in the market that works with android and iOS. You need to compare few among them and select the right one that works perfectly with the device of the target. Most of the spy software may be compatible with the selected Android or iOS versions. Before you buy the app, you can do little research about the software and its compatibility with the phone.
3. It should have secondary features:
A desired IM spy app should have secondary features to detect documents, multimedia files, voice calls, and video calls. Furthermore, it would be added advantage if it has features such as GPS tracking, call recording, ambient listening, check on social media sites, access to browsing history, checking of the contacts, Keylogger and so on. Also, there should not need for the jail break for iPhone users so that it can be easily installed.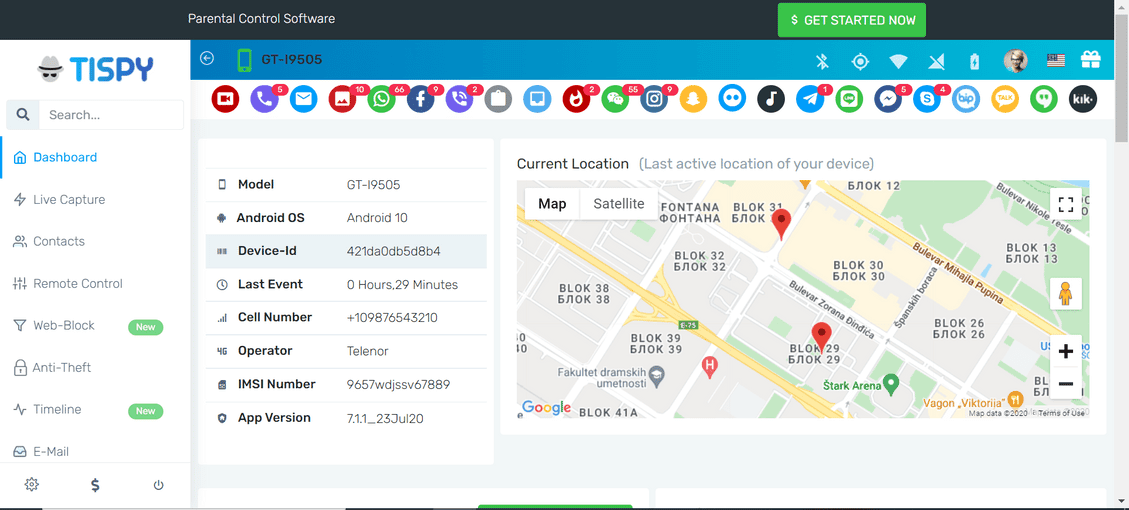 4. It should be cost-effective:
You need to plan your budget before you decide to buy the spy app. Also, you need to identify the features of child monitoring app you need on your spy app. Then after you can check the app with required features suits your budget or not. In this way, you would be able to buy the app that not only suits your budget, but also the cost-effective.
5. Strong after-installation service:
You might struggle hard if you would not understand how to use the functions of the best cell phone spy software. Therefore, you need to select the spy app that provides excellent after-installation services. They should be able to help you in all the possible ways with your query. In addition, all the data of such software are often uploaded on the online gateway that can be only accessed by a particular user ID and password. You need the software which can help you to understand the complete process of spying so that you won't get stuck in middle of your work.
6. View Deleted Messages from Target Device:
Kids who are using IM apps might deletes messages instantly because they are in constant fear that their parents or elder siblings might view it. Using IM spy app parents can even view the deleted messages, media files & video files even after their kids deletes them from the smart phone. So before buying such software you should first check their features if they allow you to track & monitor deleted messages.
7. Know Which Apps Your Kids are Using:
Coming of age, most teenagers are likely to indulge in some degree of sexting. While it might purely be a personal choice, sometimes it leads to disastrous leaks and black-mailing. You need to handle such situations very sensitively and allow your kid to share information. While it becomes hard to directly intervene, you can always educate your kids to act responsible when it comes to online chatting.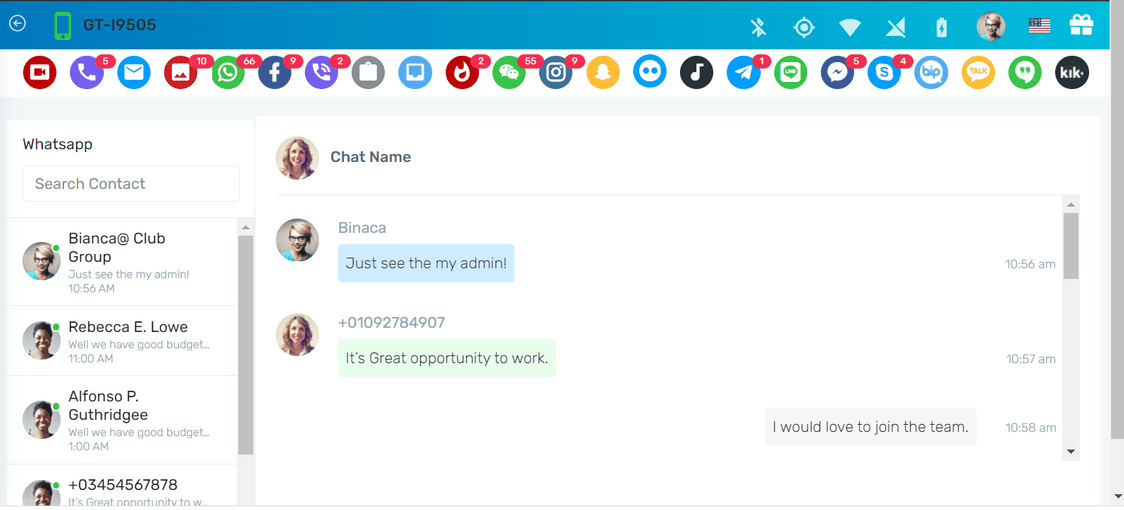 There are plenty of Instant messaging apps such as Whatsapp, Skype, Gtalk, Line, WeChat etc. available on play store and your kid might use different apps. Parents should first identify which IM apps their kids are using, because in different countries various IM apps are popular. Some spy software only allows you to track certain Instant Messaging apps, so if you buy the subscription without knowing what app your kid is using then it will be waste of money. First check which apps your kids are using and check spy software compatible apps so your money won't go waste. Keeping in mind the above points, you would be able to find the right instant messaging app that will be able to fulfil your purpose of spying. And, as mentioned above, little research will be always handy to find the appropriate spying app for your need.
Smart measures to ensure safe device usage by your children.