Parental control APK has become very important in recent times. Kids spend a lot of time on their mobile phones and internet and parents have no idea regarding what they are doing on their phones continuously. Hence, it is obvious for parents to worry about their kids. Kids can also be in trouble because the internet is full of dangerous things and if it is not used cautiously, then it can cause harm to kids' physical and mental health. As a parent, it is their responsibility to protect their kid from any dangers and threats and that is why a cell phone tracking software is important. The tracking software allows parents to track android phones and monitor all the activities done by the kids on the internet and also monitor all the apps available on their mobile phones.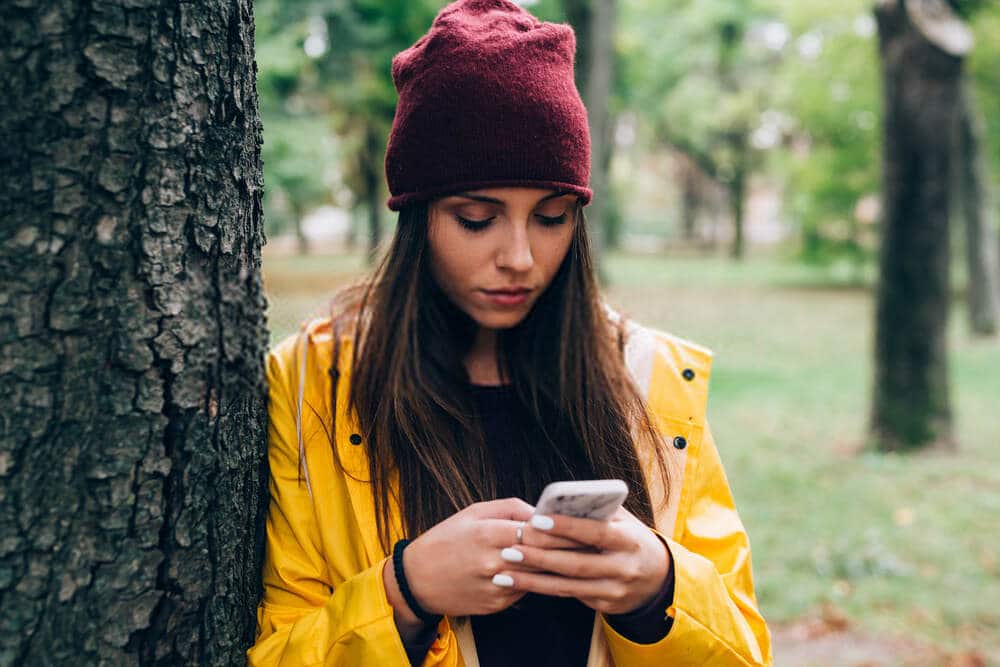 Tispy is tracking software that helps parents to keep a close eye on their kids and protect them from any possible dangers and threats. TiSPY APK helps parents to set online boundaries for their kids. Parents can relax after installing tracking software like Tispy because it offers a lot of features to monitor and keep a record of each and every activity of kids on the internet. With the help of Tispy parental control software, parents can prevent any dangerous people and harmful content from gaining access to their child. Parents get a periodic report that has the summary of the internet and apps usage done by the kids. Tispy parental control software keeps parents calm and relaxed as they do not have to continuously worry about keeping their kids safe from various threats posed by the internet and mobile.
Why Should Parents Purchase App Monitoring Software?
It is very important for parents to have app monitoring software because if they do not have any app tracking software then they won't be able to stop all the harmful and negative things that can cause damage to the brain of a child and leads them towards depression. Kids are very reserved and keep things to themselves because they cannot share everything with their parents. Also, parents and kids do not interact on a regular basis and this makes it harder for kids to share everything with their parents. It is difficult for parents to know if their kid is any danger or not. Hence to keep the kids safe from all the harmful effects of mobile phones and internet, it is important for parents to purchase parental control software for internet and app monitoring.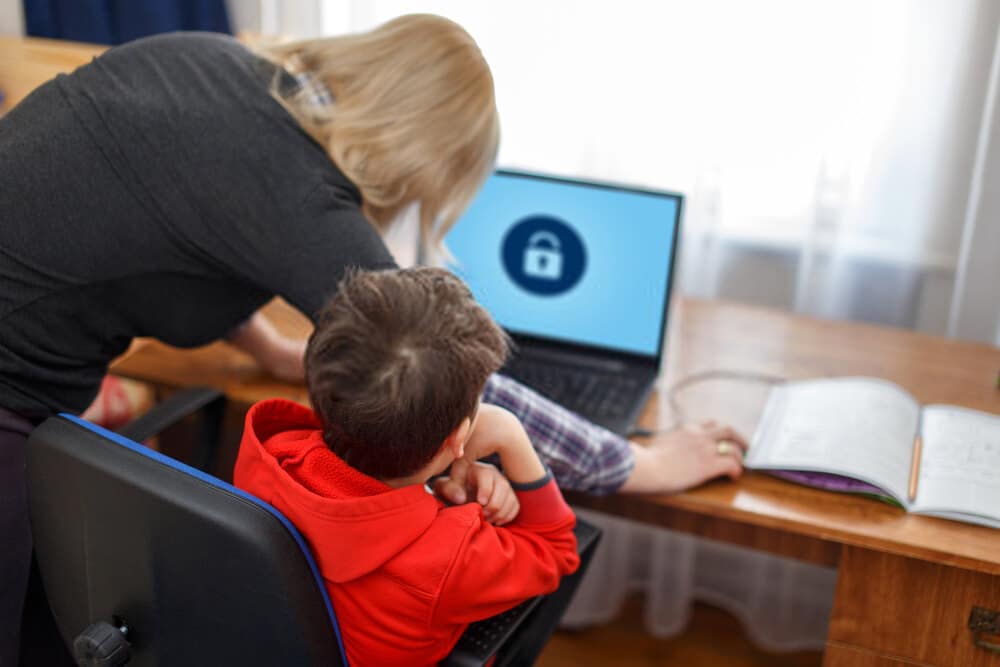 Parents know that excessive usage of internet and mobile phones can be dangerous. The Internet is full of dangerous things and kids are an easy target because of their age and maturity level. They can easily be tricked and this can be very dangerous for them. They can be the victim of cyber bullying, cyber predators, phishing, scams, etc. All these things can have a huge impact on the physical and mental state of a kid. Hence, this makes it important for parents to purchase an app monitoring software.
Track Android Phone Activity Using Tispy
Tispy is a parental control apk with the help of which you can monitor and track android phones easily. It has a variety of basic and advanced features that makes the job of parents easier. Parents can easily monitor some of the most used applications like WhatsApp, Instagram, Snapchat, Facebook, Tinder, Telegram, Hike, etc. Kids are very much active on social media platforms and this makes them vulnerable to various dangerous threats like cyber bullying, cyber predators, etc. Tispy allows parents to monitor all the messages and the activities done on the social media platforms. Even if any messages, documents, or multimedia files are deleted then parents can still access them from the dashboard. Parents can see the time and date stamps and also check the name and number of the sender. Parents can easily track all the
messages with the help of WhatsApp-tracker.
Parents can manage calls and text messages that are received or sent from the phone. Even if any message is deleted, it can still be accessed because the system sends text messages to the registered email id. Parents can monitor the websites that are visited by the kids along with the time and date. If parents notice any adult website then they can block that instantly. Tispy allows you to monitor and control the applications that are used more frequently by the kids. If there is any adult app or any application that can be harmful for kids then parents can easily block such apps. There is also a feature of capturing live activity.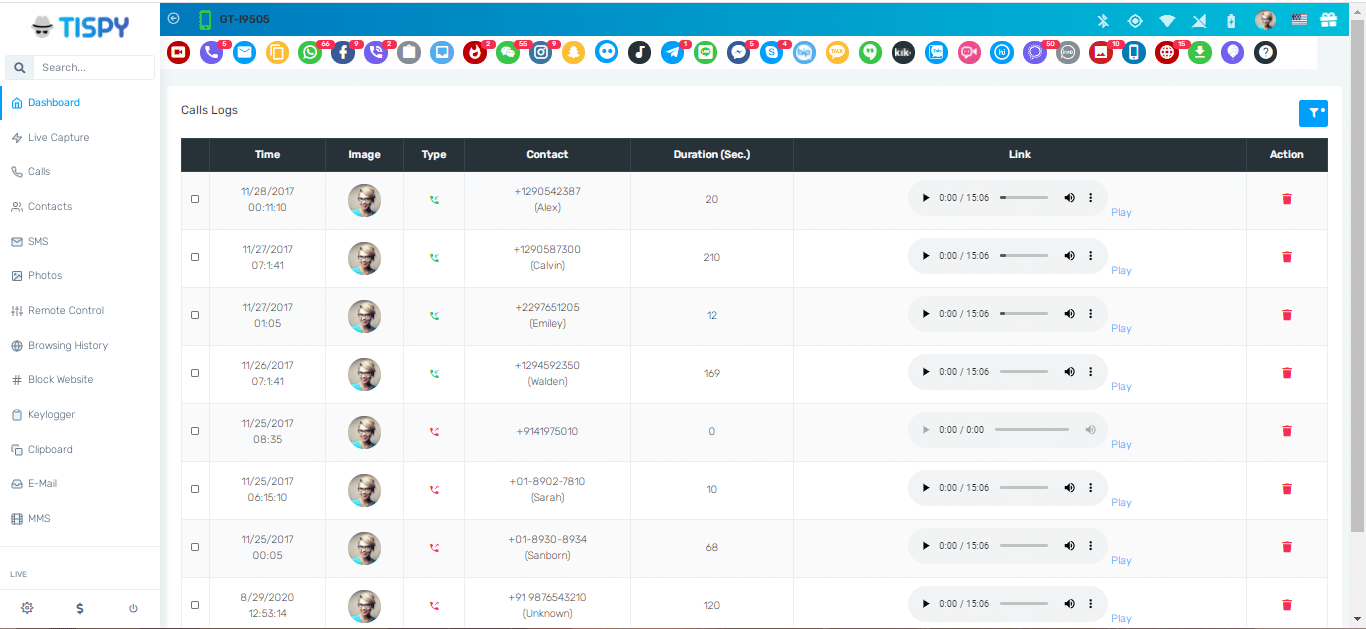 With the help of this feature parents can know the exact live location of the kids along with live photo. There is the feature of location tracking and geo fencing to ensure the safety of kid while they are out. This feature works even if regular GPS is not available. Geofence is one of the best features and it can easily end all child related worries for parents. This feature allows parents to mark an unlimited number of 'safe' and 'unsafe' places. If the target device leaves the 'safe' place then parents will instantly receive an alert. Parents can also see when and how often a specific area is visited. Hence, parents do not have to worry at all if their kid is going out.
Conclusion
Nowadays, cyber-crimes are increasing very rapidly and it becomes important for parents to protect their kids from all these threats. That is why it is better to purchase android monitoring software. This software will help create a safer environment for kids. There are various parental control software available in the market and Tispy is one of the best among them. Tispy has all the features that are necessary for tracking and monitoring activities of kids online and on mobile phones. With Tispy, parents do not have to worry about the safety of their kids.
Smart measures to ensure safe device usage by your children.