Snapchat is the most used social media platform among teenagers. It consists of games, videos, chats, streaks, memes, and more. It is a mobile app that works efficiently with Android and iOS devices. Over the years, through fraudulent schemes, scammers have stolen sensitive information about the user. The interaction of scammers is so organic that a user is bound to trust the person. In this case, teens are the victims. This article is a Snapchat guide for parents on how to protect their children from Snapchat dangers and why parents should monitor Snapchat activities of their children's.
How old do the kids have to be to use Snapchat?
COPPA (Children's Online Privacy Protection Act) regulation is strict about the internet space; there are pros and cons to Snapchat. Per the terms and conditions of Snapchat, a 13-year-old can have a Snapchat account with their parent's permission. Since there is little evidence of age verification, a Snapchat account can belong to anyone. There is a breach in security.
What are some Snapchat dangers?
Snapchat encourages photos and videos to circulate amongst pals. The circulation remains within the circle of friends and family, and predators enter the scenario, creating a hostile environment for teenagers.
1. Interaction with strangers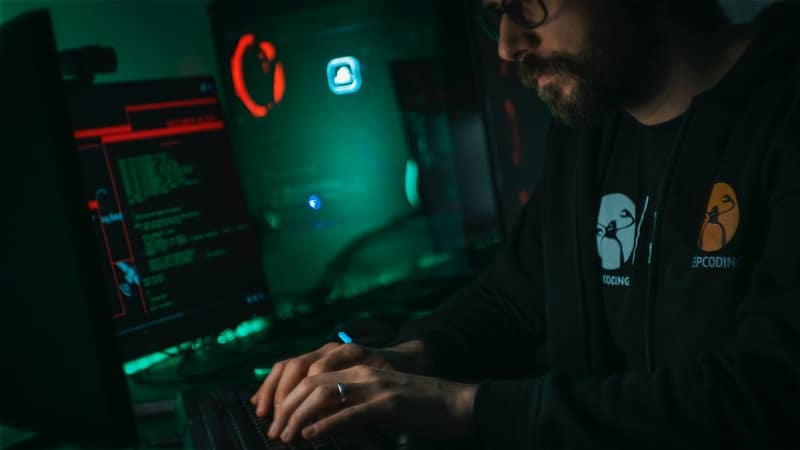 Kids get attracted to funny photos, memes, videos, and reels. They do not take time to make friends. As a process, they often accept friend requests even if they haven't met them physically. Predators steal others' identities to pose as friends. The resulting outcome is children suffer the bad, ugly, and worst cases of cyberbullying.
2. Inappropriate multimedia file sharing
Multimedia file sharing is risky as the same may be used by others for sharing, editing, and other purposes. Pornographic file sharing is more under such circumstances, and multimedia files are used for harassment. It becomes an outlet for cyber-bullying practices and a tool for sexting damaging the child's image. Such practices deeply affect a child's mind.
3. Screenshot alert is not satisfactory
As secured, it may sound like the screenshot alerts are sent to the primary user, but the scenario is not such. The screenshots are not legally binding. There is not much law imposed unless it has a copyright. Through third-party apps, it is easy to take screenshots without sending a notification to the recipient.
Anyone can access your kids' images, chats, and blackmail with morphed pictures.
4. Once snaps disappear, they can't be monitored
As Snapchat claims, you will not find them again once the photographs appear. In reality, it is different. Unless the user regularly logs out from the account, the snaps are still floating and hidden in the Snapchat folder. You can always recover the photos from the Snap recovery tool.
5. Bullying and Cyber threats
As there is no one to monitor who the user is, the age, demographic, and language usage; teens may fall prey to cyberbullying or threats. It includes posting vulgar comments about your child, posting things about them, may exclude the child from an online group or circulating embarrassing photos without their permission, and so on.
6. Snap Map reveals the live location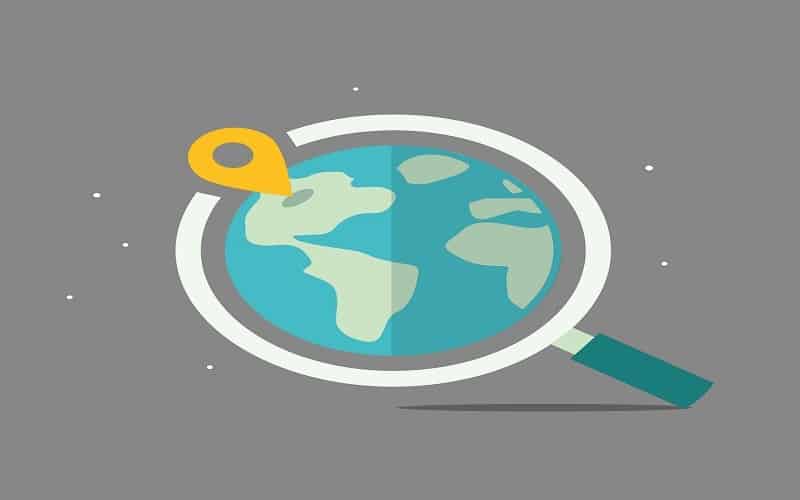 As much as the Snap map helps a family and friends to know the user's location, it also aids the predators in the whereabouts of the child. Children get trapped in drug addiction, stealing, sexually harassed, molested, assaulted, kidnapped, and beaten. It becomes easy to allure them to offers or discounts, or events that compel them to be a part of it.
7. Snapchat screen time addiction
The photos and videos on Snapchat are sent through fun filters, drawings, and text. It is a fun segment for the children to send snaps such as these. Teens are allowed to carry their devices to school, classes, and at home. Snapchat will enable children to show their side of creativity by using fun filters. It is a pass-time for them that makes them busy. In this process, screen time increases, affecting the kids' mental, eyesight, and physical health.
8. Addiction to Snapstreaks
The app enables success based on Snap streaks. Like any other social media app, the number of likes or views you get determines your success rate. It is the same with Snapchat. The idea is to send snaps directly to the person for a continuous period to form a streak. It is an addiction to send to friends to show love and care and check whose line goes longer.
How to avoid kids from Snapchat dangers?
Parents must be educated about the pros and cons of Snapchat. As a parent, knowing where your child spends time on the device is vital. Kids often share their snaps and videos on Snapchat and forget about it. The content gets viral on the wrong platforms and falls prey to online scams.
The Snapchat safety tips for parents are as under-
1. Educate kids about Snapchat activities
Educate kids about how certain activities can result in a nuisance. For example, when they chat with someone, they should know they are talking with their friend only and not a stolen identity. Show them the tricks to identify a friend and a foe. Let them know how predators charm children with game offers, photo discounts, and more.
2. Check their account manually
Build trust with your kid that you can check their account manually. You may check the pages your child has landed on due. Check the streak and know how long the exchanges have been taking place. Learn what the Bitmoji, narratives, or Discovery mean. Any activity that makes you suspicious must be immediately addressed to your child, blocked, or reported.
3. Use the parental monitoring app for Snapchat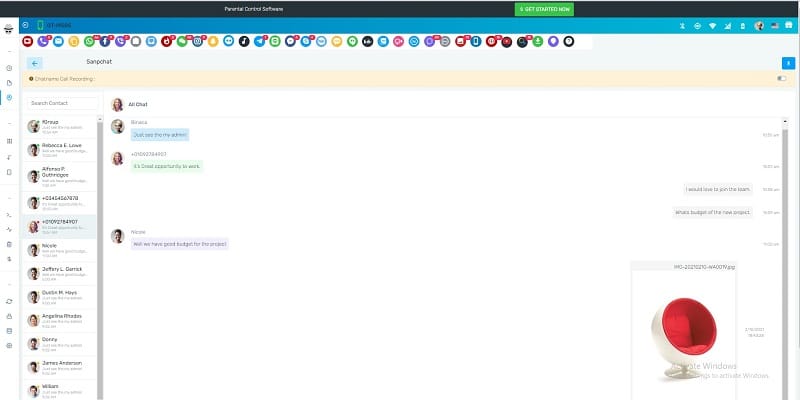 At times, getting hold of your child's device is difficult. In such a scenario, it is ideal to use a Snapchat monitoring app. The app also shows how to track dating apps for teens. The app gives you full details about all the activities your child has indulged in. You can take action like blocking and reporting abuse to save your kid from the dangers of Snapchat.
4. Limit the screen time of kids
It is imperative to limit your child's screen time. Snapchat can be an addiction. It pulls the child into a whole new world. The parental app enables time usage for the child to be on the device. It will benefit their mental, social and physical health.
Summing Up on Snapchat Guide for Parents
You cannot pull children away from the pros and cons of Snapchat. Developing critical thinking skills about safety in digital space will provide them with protection. Thanks to parental control apps that make the parents' lives easy, they will be aware of their child's activity.
Smart measures to ensure safe device usage by your children.