We live in the modern era of the technology where most of the resources are available digitally or virtually. All the sophisticated gadgets have a functionality to establish an automated connection with the internet. An electronic gadget like a smartphone has replaced resources like books, radio, clock, letter, etc. These basic resources are replaced with a smarter version of them which are audiobooks, messengers, etc. All of them can be accessed with a click on the internet. Teenagers and kids are more prone towards it as they are active on the internet throughout the day. But, this also raises potential threats of accessing inappropriate and malicious content which could be a bait laid out by the hackers and attackers. Teenagers and kids may fall for this bait and get exposed to online threats like cyber bullying, social media scams, and many more. Parents always seek a better future for their kids and often end up fretting in this process. Before your kid becomes a spoiled brat, it is time to take control of your kid's internet activities. You can only monitor their activities by investing in good spy software like 
TiSPY Child Monitoring Software
A parental control software/child monitoring software has become a mandatory tool for the parents to monitor their kid's online activities. It has endless benefits as it is equipped with the latest security features Software like Internet Scheduler, Website Blocking, Blocking Malware Content, etc.
The internet scheduler allows only a specific period of the internet access to the kids. This helps to minimize their online activity and monitor their login and log out time. Website blocking feature blocks inappropriate websites sharing unhealthy content and restrict the access to them. This helps to achieve secure browsing experience. The parental control software is also capable of malware content detection which could lead to a social networking scam. This software automatically blocks such content and restrict its appearance in the web search. Though, all the features of a parental control software have been laid out still a few of the parents might hesitate using it.
Here are 5 reasons why parents shouldn't hesitate to use a parental control software
#1 Keep close eye on social activity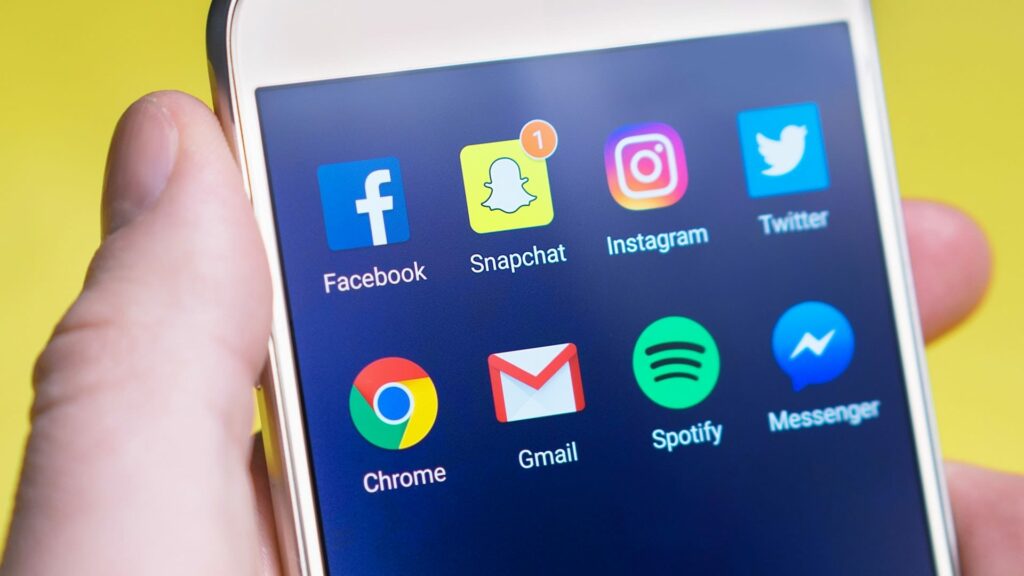 Socializing is a trend and your kid's social life will always be judged by the total time spent on social media websites. Facebook, Twitter, Instagram, etc are filled with strangers who can cause collateral damage. Messengers like WhatsApp, Viber, Facebook Messenger etc can receive messages from unknown sources and imposters. Your kid may also get addicted to the trendy illness but, it is a right time to pull the plug. You can monitor their social activity and restrict them to concentrate on the studied instead of wasting their precious time.
#2 Protect children from cyber threat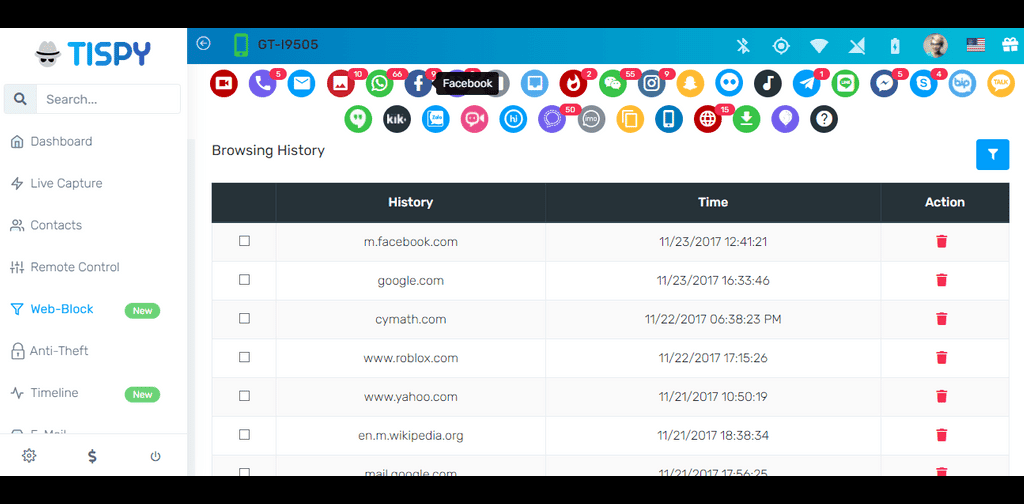 The internet is a dark world or an abyss where cyber predators crave for their next prey. These cyber predators are non-other than hackers and attackers who drag their victims into a pit through illusions. These illusions could be an email spoofing or fake websites which may force your kids to submit their personal information. Hence, it is better to protect your kid from cyber threats. Parents shouldn't hesitate to check kid's browser history and later should block unwanted sites as well to protect their kids.
#3 Stop divert the goals of your kid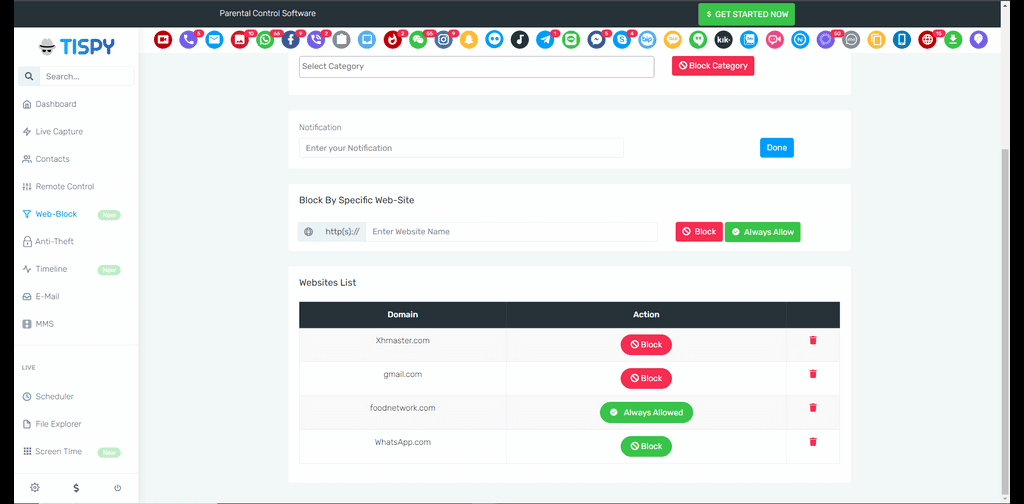 The internet is filled with Pornography, Gambling related malicious content which could divert the goals of your kid. Such content can easily be blocked using a parental control software. The software can focus on all ages of kid. The settings of such software are customizable at ease. As the maturity level of the kid increases, the more curiosity increases. The curiosity could also land them in a deep trouble and it is always better to reveal everything slowly but steadily. Parents can block such pornographic content sites on their device remotely anytime which allows kid's to not waste their precious time.
#4 Monitor kid's online activity
Your kids may keep all of their online activities discrete. This could get them in a dangerous situation if everything is kept secret from parents. It is always better to navigate all the search activities of the smartphone on parental control software. Parents can easily check on their kid's online activity and nothing remains hidden. Parents can set the limit of smartphone usage based on the monitoring. If parents want to capture surroundings of kid's for particular time then they can set scheduler as well which captures images automatically on given time and upload on dashboard.
#5 Avoid some dangerous online games
The internet is also filled is psychopathic and murderous games such as a blue whale game These games become the next big thing on the internet and every kid tries to access them. Such online games offer dangerous gaming task to their visitors which could lead to a mishap. It is always better to avoid such games using a parental control software.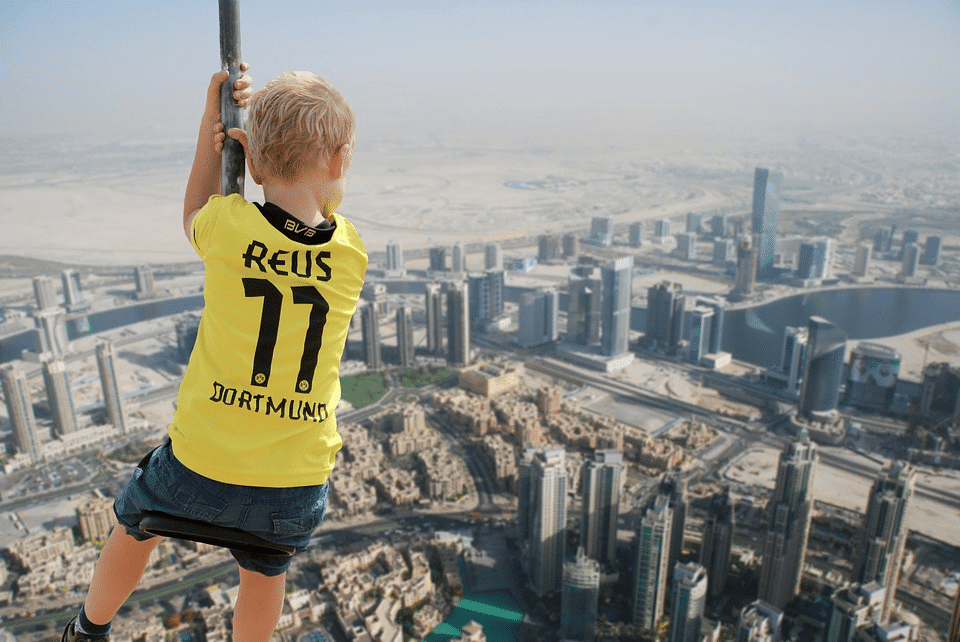 Conclusion: Your kid's online safety is a priority that can be implemented using a parental control software. They offer Cybersafety, Time management, Data backup, Cyber etiquette, and Online Reputation. A safer and secure browsing option can be added later. This restricts kids to subscribe to unknown newsfeed letters. You can also restrict them to use their own mails and can also check recent browsing history. You can track their keyword search on the browser. Instead of searching the same website, you can also bookmark their favorite website.
At the end, it is all about your kid's safety which can only be assured by a parental control software.
Smart measures to ensure safe device usage by your children.