The usage of mobile phones has  become very common among kids. There has been a substantial increase in the usage of  smartphones and the internet among kids and this is having a bad impact on their physical and mental health. The excessive use of mobile phones is dangerous, and it has affected the physical and mental wellbeing of the kids. Earlier, when mobile phones were not available parents need to only worry about the offline safety of kids but with the introduction of mobile phones the online safety has become equally important as offline.
Parenting has become very difficult as parents must also keep in mind about web safety now. Excessive use of Mobile phones and the internet can be extremely dangerous for kids. Parents want a safe internet, but it is not possible because the internet is very broad and consists of all the good and bad things. However, there is one way that can help parents achieve the goal of a safe internet and that is the use of an android mobile tracker. The android mobile tracker is used to track android phones and it can also be used as WhatsApp tracker or for tracking other social media platforms.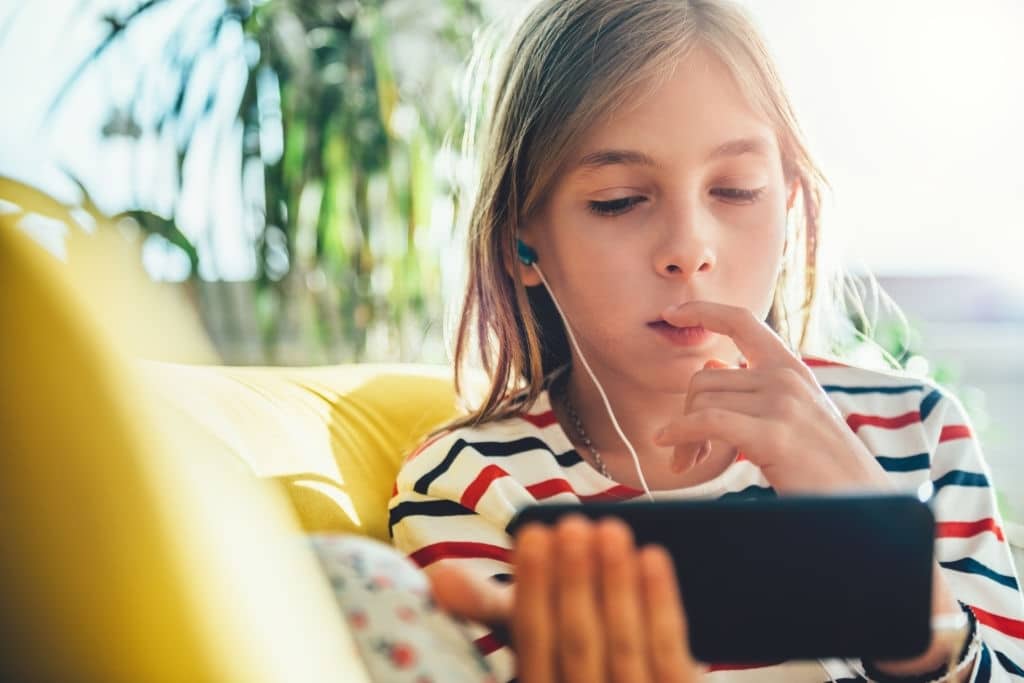 Kids are more vulnerable to these threats because they are naive. Parents should educate their kids about cyber security and various online threats. They must also make kids aware about the internet safety facts. This can be very helpful for kids as they won't be the easy target anymore. Some of the internet threats that can be dangerous to kids are inappropriate content, cyber bullying, cyber predators, online scams, accidental malware download, phishing, etc. All these things can have a deep and long-lasting impact on kids' physical and mental health. Some of the harmful effects of excessive mobile phone usage are low attention span, depression, sleep disorder, anxiety, etc. Due to all these harmful effects parents use android mobile spyware for online safety and safe internet usage.
Steps You Can Take to Create Safe Internet
For parents it is very difficult to closely monitor every activity that kids do on their mobile phones and if they do not know what their kid is doing then it is almost impossible to protect them or keep them safe.
Understand Kids Daily Activity
Parents cannot be around kids so if they want to keep their kid safe then they must understand their daily activities. By understanding their day-to-day activities parents can know what their kid is doing and what is happening in their life so if there is anything harmful or dangerous then parents can talk to their kids about it and keep them safe. It is difficult for kids to share their issues with their parents because they do not spend much time with them and that is why they are afraid. That is why it is important for parents to know about the daily activities of kids.
Be a Part of Kids Social Media
Parents can also be a part of kids' social media and this can help parents to know more about the kids' social life. This way they can protect their kid from cyber bullies and cyber predators because social media platforms have a lot of them and it can be dangerous for kids.
Know How Parental Control App Helps
The android mobile tracker is very helpful for parents as it comes with a lot of features that ensures the safety of the kid. With android location tracking parents can track the location of the kids when they go out and they can track the calls and text messages of the kids. So if the kids are talking to an unknown person and if there is anything dangerous then parents will immediately know about it and they can protect the kids from any threats.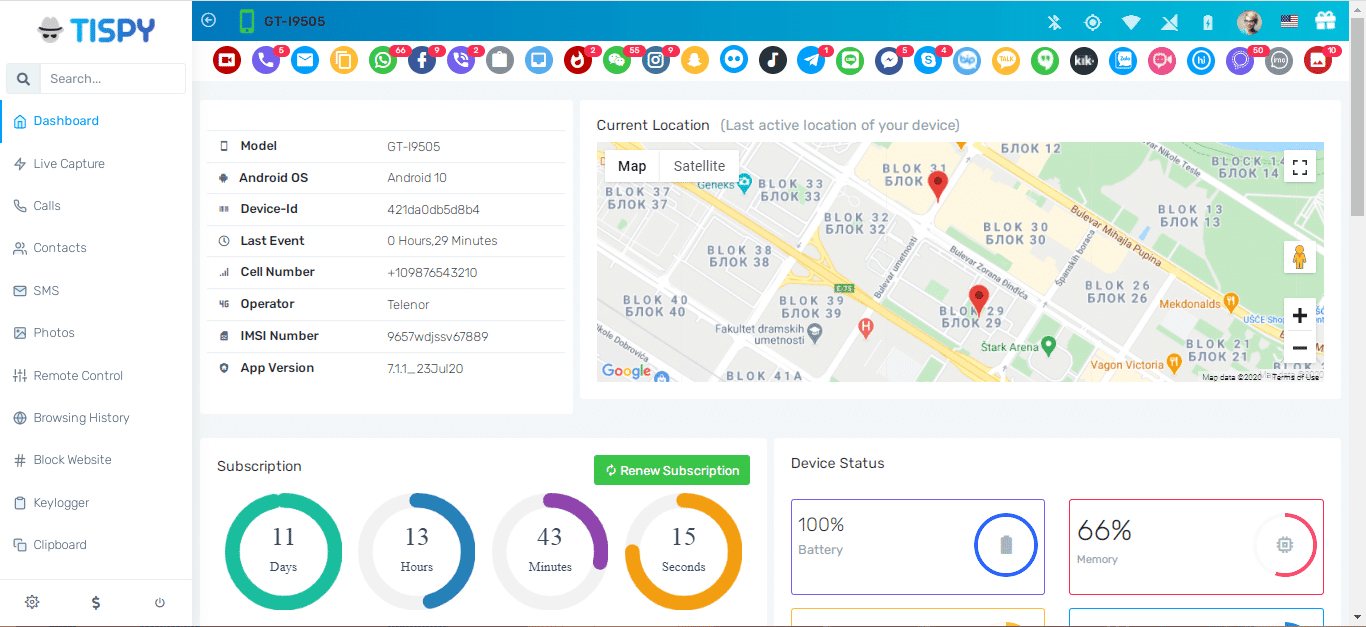 Parents can use android mobile tracker as WhatsApp tracker also because with this feature parents can monitor the WhatsApp of the kids and they can see the chats and all the media files that are sent or received by the kids. Similarly, parents can monitor almost all social media platforms like Instagram, Facebook, hike, skype, tinder, etc. with this feature. Android mobile tracker ensures the online safety of the kids and it also helps in making a safe internet. Parents can know the websites that their kid is visiting throughout the day and if there is any inappropriate or harmful website then parents can block it. This way they can create a safe internet for kids and protect them from all the threats of mobile phones and internet.
Internet Safety Facts
Parents want their kid to be safe and the use of mobile phones and the internet has put kids' safety at risk. So, here we have mentioned some internet safety facts that can help in the online safety of the kids.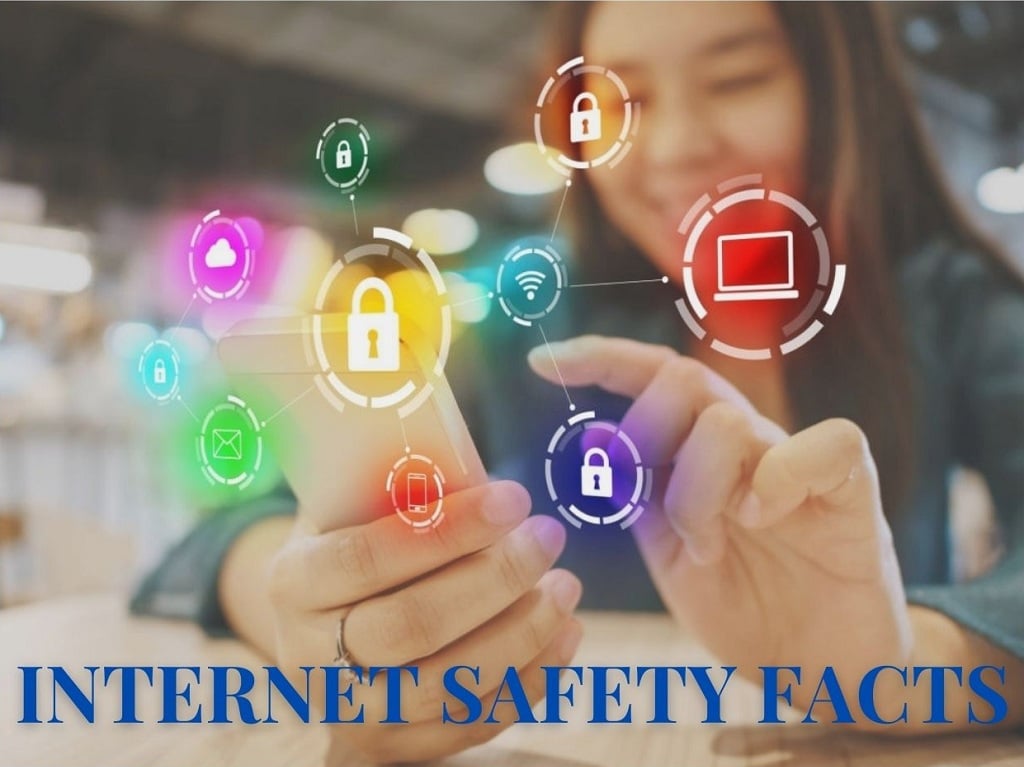 It is necessary to educate the kids regarding the online threats and parents should encourage kids to ask for help if they face any difficulty or issues.
Kids are naive, they can easily share personal information to anyone on the internet. So, make sure the kid understands the importance of the personal information.
They should not click on any URLs even if they are shared by their friends or bank as it can be a phishing scam and kids should be aware about that.
Kids should keep their social media profiles safe because social media has a lot of cyber bullies and cyber predators that target kids so they must be very aware.
Never share too much information with anyone or on any
platform.
Passwords used by the kids should not be easy to guess and they should not re-use the same password repeatedly.
If kids face any difficulty or issues, then without any
hesitation they should instantly ask for help.
These are some internet safety tips that can help kids and keep them safe from any kind of threats.
Install Android Mobile Tracker
If you want to install an android mobile tracker then first, you must make sure that the device has a stable internet connection, and the android version is 4.4 or above. Below are the steps of installing android mobile tracker,
Step 1 – Open 'Play Store' and disable the 'Scan device for security threats'
Step 2 – Download and Install Android mobile tracker
Step 3 – Accept the 'Terms and Conditions' and 'Privacy policy' after opening the app
Step 4 – Enter the required information like Email address.
Step 5 – After entering the email address you will get a verification link on your email ID for verification.
Step 6 – Allow permission for 'GPS' and 'Wi-Fi service'
Conclusion
Android mobile tracker provides numerous features that keeps the kid safe from all the threats and that is why it is becoming very popular among parents. The android mobile tracker protects the kid from the bad influence and makes the work of parents easier as they do
not need to continuously watch their kids. Parents can remotely monitor all the activities of kids with the help of android spyware.
Smart measures to ensure safe device usage by your children.