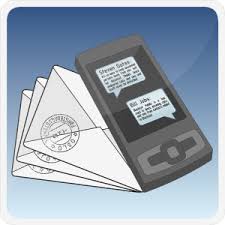 Have you ever felt that your child is hiding things from you? Privacy is a common word among kids these days. They feel everything that belongs to them should be kept private. Who are they talking to, or who are they meeting and where is all private, and hidden from the parents. Does this bother you? Do you feel insecure because you are unable to track their movements?
It happens all the time to all parents, and that's why parental tracking apps are becoming popular. It is your personal budgeted spy, which does not require human interference.
Why Spy Apps are Better?
Why are spy apps better than human spies? Ever considered asking this question? Let's see a list of positives related to spy apps.
Allows you to monitor text messages sent to and from your child's phone.
Allows you to keep a track of the location of your child.
Even has a spy camera that allows you to check on your child, and what exactly they are doing.
Alerts you whenever they open a restricted site, one of those that are not allowed for children their age.
Sends out alert whenever they are doing something that they are not supposed to do.
These are the positive attributes of a spy app. When you have a human spying on your child, you will be actually sending out the message to your child indirectly that they are being watched. This might even prove to work against you. The child might grow private in this case
The second reason why spy apps are better is because they are budgeted. You don't spend a lot of money behind installing a spy app, but you will definitely spend a lot of money if you are hiring a human spy.
This is why spy apps are considerably better.
Monitoring Text Messages
More and more kids are moving towards the messaging facilities made available with phones rather than staying on with phone calls to communicate with friends and family. If you want to keep an eye on your child, it has become very important to stay connected with them on the messages.
You will need to track their messages, what's being sent and where to in order to understand what's happening in your child's life.
Your mobile tracking app which monitors text messages acts like a watchdog for your child's phone and alerts you every second.
It hardly takes any effort to install these apps and get started. You just need to install them in your phone and connect it to your phone to stay alert on your child's matters. You can even block things that you don't want your child to use on the phone with the tracking apps that is used in monitoring text messages.
You will obviously need to keep the app hidden; else your child will uninstall it in case they find out what you have installed onto their phone. So, be careful and keep the app hidden.
What Else?
Your tracker apps are not limited to tracking or monitoring sms on your child's phone. They have uses beyond that too!
You can monitor, block or even filter out the websites that you feel are not meant for your child's view.
Set alerts for those sites that you feel are restricted yet can be seen by your child.
You can even view picture and multimedia messages sent out by your child using their phone through this tracking app.
You can even turn off download of certain apps that you don't want your child to see.
Basically with tracker apps you can do more than just monitoring your child's sms behavior.
Smart measures to ensure safe device usage by your children.