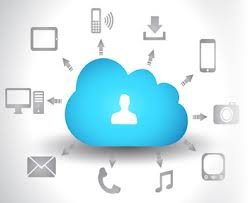 When it comes to your child, you are careful about everything. Right from where he goes, how he reaches the place to is he actually going to a safe place or not. You feel that you have a right to know everything about your child. But, when you ask them certain questions, you get a very ambiguous answer. Reason being, you want to know everything, but they really don't want to say everything. They feel they have a right to privacy. In this fight between rights, there are times when you don't know many things about your child, and you may leave them in unsafe places.
Children, especially adolescents, opt for different friends and companions at different times. For example, you will never know all their friends. There would be some who would be named differently before you, some who you never will know about, and some who you would know about. So, how will you manage this situation? Will you hire someone to find out the details about your child? Well monitoring a grown up child is going to be difficult, and the best way to attempt it would be to get android monitoring software that will track their details for you. In fact, in this smart phone era, you also need to know how they are using the phone, and this tracker app will be the best deal for you.
What's the Tracker App?
When you give your child a new phone, you are really never sure for what purpose they will be using it. They might use a lot of apps, some of which are not supposed to be used by children their age. The kind of text messages that are being exchanged between children in recent times is also a point of concern.
Android monitoring software will get you details on the usage of the phone, and what all apps or browsers they do use on a regular message. It is a great way to keep an eye on your child without really letting them know about it. Remember, a grown child needs privacy, and the only way you can invade it is by getting such apps installed. Make sure you do it without their knowledge; else they are tech savvy kids and will ensure that these apps are deleted.
How it Works?
Without your child's knowledge, install the Android monitoring software that you feel will equip you with all the possibilities in your child's phone. Once installed, make sure there are no traces of the icon on the desktop. As mentioned earlier make sure your child is not aware of what you are doing.
Sync the details of your child's phone with yours, and enable the location tracking services on your child's phone. Make sure you have enabled all the necessary settings option. Once done, give the phone back to your child, and there your spy is ready .
Benefits of the App
Honestly, these apps have been made to give you a bag full of security and safety when it comes to your child. Now you will know who your child texts, and how often these texts are being sent. You will also know the kind of messages that are being exchanged between the two people i.e. your child and their friends.
Apart from texts, you will also know their whereabouts. In case, they are stuck in an unsafe location, with these alerts you would be able to reach out to them.
In fact, you can even block the browsers and apps that you feel your child should not use. These are some of the benefits you can easily avail with this app.
So, without wasting much time install the Android monitoring software to your child's phone and get it spied.
Smart measures to ensure safe device usage by your children.