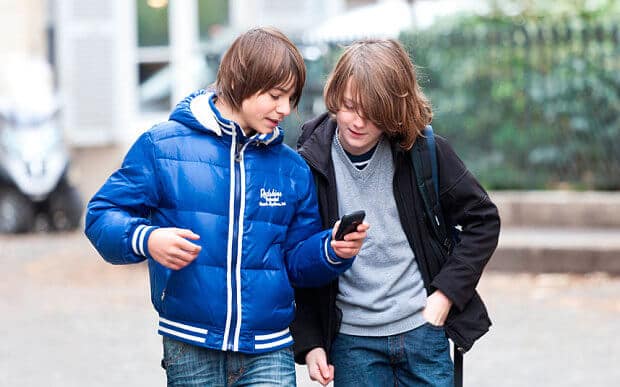 Internet is considered as one of the great tools that are being used extensively in every field. It is also considered as a great educational tool for students for the learning purposes. However, the advancement in technology does have a darker side as well along with a clean and positive side.
The invention of smartphones has maximized the use of the internet as they are quite handy and easy to use it. About 75% of children ages 12 to 17 years own cell phones and 25% own smartphones. They are using it for every purpose, whether it is for chatting or browsing. They have access to all types of content on the web, whether it is good or bad for them. It is the responsibility of the parents to keep a check on their child phone usage.
Child phone monitoring has become a need for every parent as cyber bullying is on the rise. It is very important to monitor your child phone usage in order to avoid any future issue. It is important because:
Your child is young and anyone can play with his or her young mind easily
It can badly make your child addicted to the internet
It can ruin the health of your child as it makes them awake till midnight
It can make them socially inactive and can lose their friends in early childhood
Here are some of the tips that the parents can follow in order to avoid any unwanted usage of internet by their children.
Avoid giving smartphones at a young age
Child phone monitoring will keep your child aware about your monitoring and he or she will not try to open any unwanted content on the internet. Using smartphones in a young age have many side effects for your child like:
He or she can suffer from health issues
He or she can become socially inactive
He or she will start staying separate from family
It will directly ruin the study of the child
Keep the computer in a busy area
If your child is fond of using a computer, then keeping the computer in a busy area will allow you to easily monitor your child's internet usage. Avoid the use of laptop or tablet by your child so that he or she can use the internet in front of the family. This will make the child to forcefully use the computer only and this makes the child sit in the busy area in front of the family.
Knowing every password

You must insist your child to tell you all the passwords, he or she has been using on the internet. This will allow you to check the accounts with these passwords and monitor them easily.
Communication on the web
It is very important to know that with whom your child is communicating on the internet. You can simply check the buddy's list or can even check the address book of your child, if any, in order to know all the contacts of your child. If your child is using a smartphone, then make sure you check each and everything on the phone on a regular basis.
Keep a healthy communication with the child
Communicating with the child on a regular basis about his or her daily doings can also help you monitor the child's activities very deeply. Make your child to communicate about everything comfortably. If your children hesitate to talk to you, then you can select some other adult with whom the child communicates easily and comfortably.
Contact your phone service provider
You can ask your phone service provider about all the parental control services. The parental control services allow you to set the time of day and night, when the phone can be used. This will make the child to not use the phone in unwanted hours of the day or night.
Limit photo messages
You can also ask your phone service provider to limit the number of photo messages sent in a day or in a month. This will allow you to protect your child against any unwanted night activity which may include sending sexually explicit pictures to the adult predators. This is one of the very important steps the parents should take in order to save their child from the reach of adult predators on the web.
The above tips are very important for every parent to follow in order to monitor their child's phone usage. This will save the child from the bad effects of internet.
Smart measures to ensure safe device usage by your children.