Computers have become very common and almost everyone has a computer in their house. Earlier, it was difficult for kids to access computers but now they spend majority of their time on it. Using computers continuously throughout the day can be dangerous and harmful for kids physical and mental health. Parents cannot continuously monitor what kids are doing on their computers because parents are not around them throughout the day. Computers are very useful as it helps kids with the academics, communication, learn new skills, etc. If kids are facing any difficulties in their studies, then they can instantly search on their computers and they can also communicate using e-mails. However, if kids spend a lot of time on computers then it can affect their physical development. Some of the harmful effects of computers addiction are anxiety, depression, dishonesty, no sense of time, agitation, etc.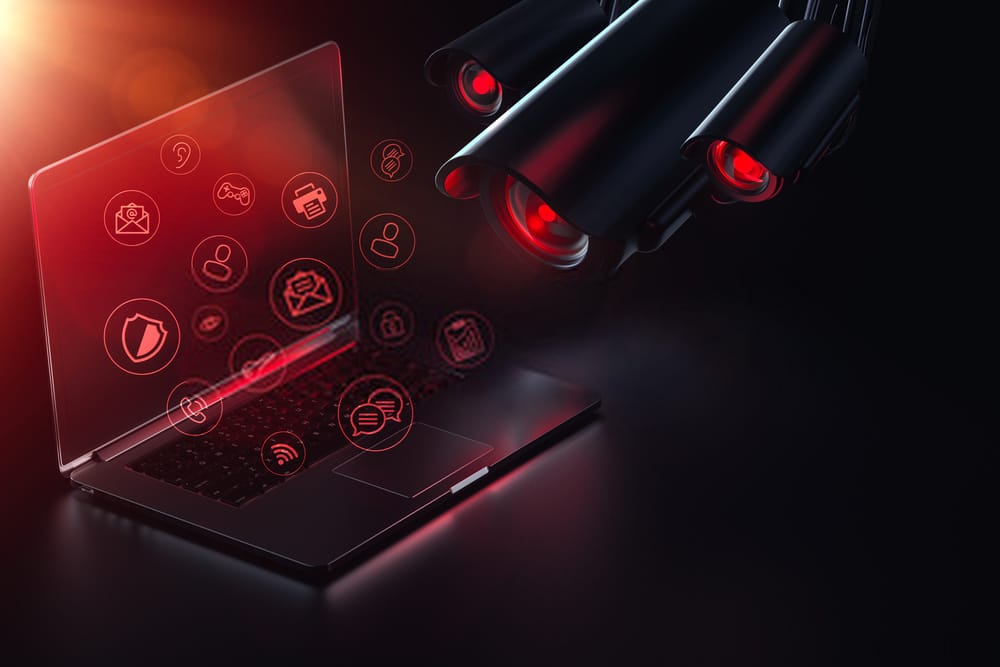 Parents should make a strict schedule regarding the usage of computers, but kids can misuse it when no one is at home. So, to prevent the overuse of computers in kids' parents can use computer spy software. With computer spy software there is no need for parents to continuously stay around kids and see what they are doing. The spy software gives the control of computers in the parents' hand and parents can easily see what their kids are doing on their computers whenever they want. The computer spy software offers a lot of features and it makes sure that kids are safe from the harmful and negative effects of computers and internet.
How does Computer Spy Software Work?
Parents can easily install spy software on the computers that kids are using and protect them from any kind of dangers. For installing computer spy you need to make sure that the computer has unlimited data plan and the operating system in the computer should be Windows 10, Windows 8.1 (x32, x64), and Windows 8 (x32, x64).
Process of Installing Spy Software on Your Computer
Below, we have mentioned the step-by-step process of installing spy software on your computers.
Step 1: Download and install the computer spy software.
Step 2: Clean browser history and remove downloaded installer.
Step 3: Open 'Windows defender security centre' → 'Virus and threat protection' → 'Virus and threat protection settings' → 'Add or remove exclusions' → 'Add an exclusion' → 'Folder' → 'C:Program DataBE'.
Step 4: Verify the e-mail address.
This way you can easily install the spyware software for PC and start monitoring the kid's activities on their computers.
Step by Step Guide to Uninstall Spy Software on Your Computer
At any pint if you want to uninstall the computer spy software then you can follow the steps mentioned below,
Step 1: Restart the computer
Step 2: Press ctrl+alt+B
Step 3: Enter the password
Step 4: Go to 'system' tab and uninstall.
Features of Computer Spy Software:
With spy software parents can monitor every activity that kids on their mobile phones, computers, and internet. So, if there is anything dangerous for kids then parents can know about it instantly and they can keep their kids safe. Some of the features of computer spy software are,
1. Live Screen Monitoring: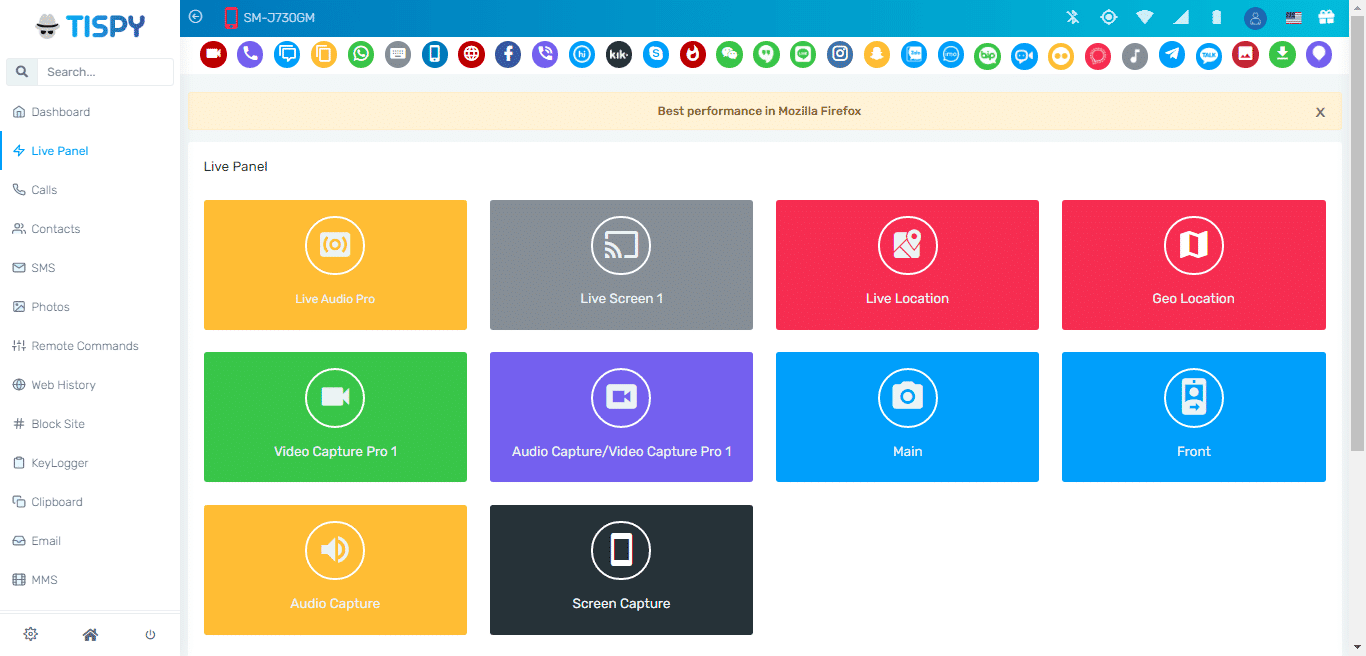 Parents can see what their kids are viewing on internet and on computer screen with the help of this feature. They can check what their kid is talking about with other people. Parents can see the URL that kids are entering on their computer screen. So, if kids are visiting any inappropriate websites or if they are talking with the wrong people then parents can instantly know about it. Live screen monitoring is very helpful for parents as parents can also browse the keystrokes that are entered in their e-mails.
2. Social Media Platform Monitoring: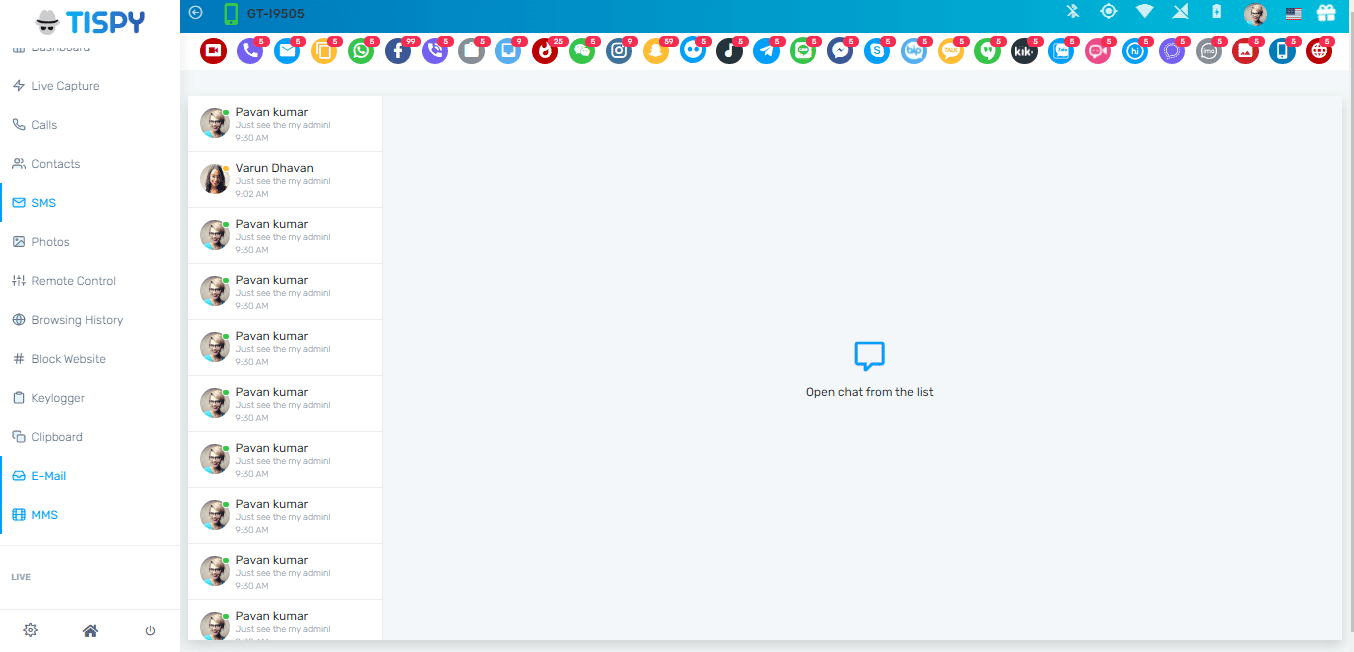 Kids spend a lot of time on social media platforms and this can be harmful for them because there are a lot of cyber bullies and cyber predators on these platforms. Social media platform monitoring is an important feature because cyber bullies can have an adverse impact on the mental health of the kids. Some of the most popular social media platforms that kids use on their computers are Skype, Facebook, Hangouts, etc. Parents can easily track kids' social media activities with the help of computer spy. They can track all the Facebook and Skype chats and see with whom their kid is talking and what they are talking about. Hence, with the help of social media platform monitoring parents can protect the kids from cyber bullies and cyber predators.
3. Monitor Internet Use: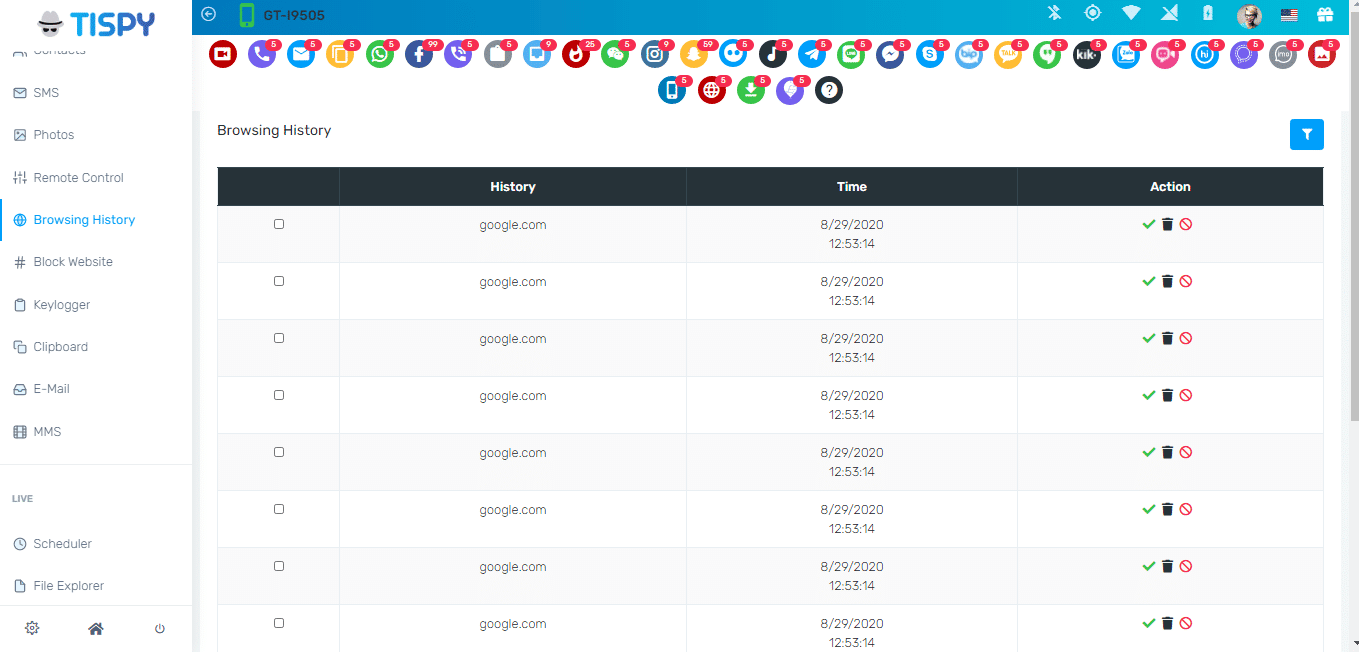 It is difficult for parents to know which websites their kid is visiting on their computers. This feature allows parents to know the web history visited by their kid along with the exact time and date. Parents can check the history data and see how many times a specific website has been visited by the kids on their computers. All the data related to the visited websites is uploaded on the computer spy app dashboard. There is a lot of harmful content on internet and it can affect the mental health of kids. Parents can block any websites that are inappropriate for kids with the help of this feature.
4. Hard Drive Access:
With hard drive access you can easily capture the surrounding audio. Along with the audio parents can also take the picture at any time. You can access the captured images and audio from the dashboard of the computer spy app. This helps to know what the kids are up to and whether they are safe or not.
5. Monitor Application Usage: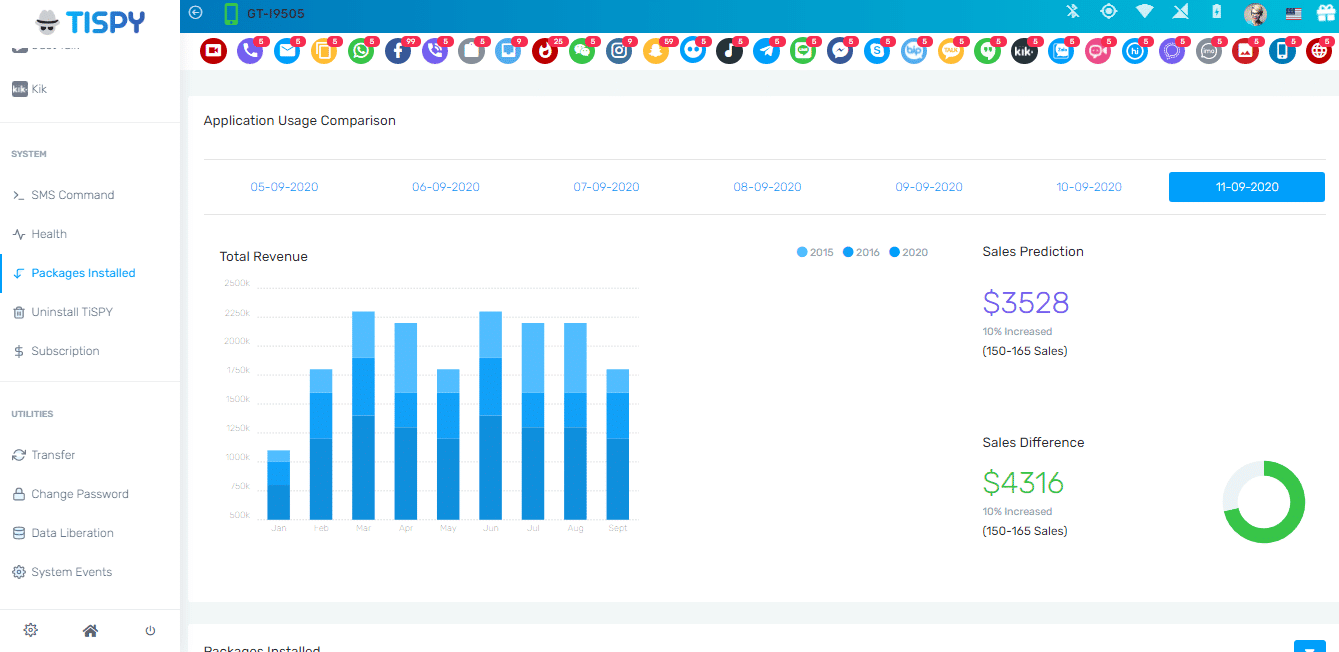 Parents can view installed applications which are constantly used by the kids on their computers. This feature gives the control of computer in the parents' hands. Parents can know how much time kids are spending on a specific application. So, if kids are addicted to any games or any specific application then parents can know about it with the help of computer spy app. Parents can block any harmful application that can affect the mental and physical health of kids and keep them safe.
Conclusion:
The use of computer spy software has become very important nowadays because kids constantly use computers, and they are unaware about the harmful and negative effects of it. Parents know that the excess use of computers can be harmful for kids and they want to keep their kid safe. Computer spy app is the best option for parents as they can remotely monitor everything that kids do on their computers and on internet.
Smart measures to ensure safe device usage by your children.