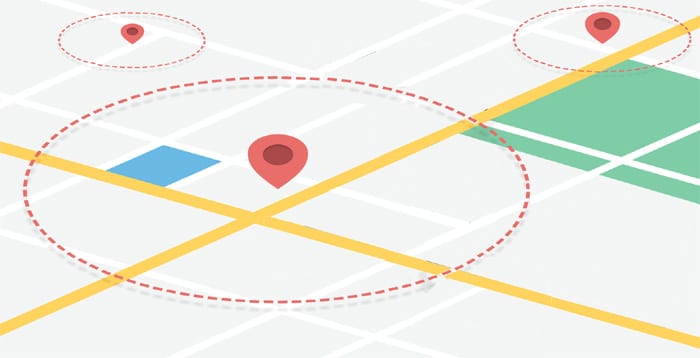 FENCING IN – HOW CAN LOCATION TRACKER AND GEO-FENCING HELP PARENTS?
Every parent worries about their child's safety. Some become nervous when their young child is late home from school or concerned that their teenage son or daughter isn't actually going where they say they are going. However, Tispy is designed in a way that it will help you know where your child is and keep them safe.
What is geofencing and location tracker?
Most smartphones these days have GPS enabled as a standard feature. These services allow your phone to use different features such as GPS navigation and location-awareness apps such as "checking in" from different locations and geotagging pictures. Geofencing is another technology which creates a virtual boundary around a real-world location on the map. The technology enables notifications that are sent each time the geofences are crossed. It can even notify you when your child enters and leaves his or her school.
How does geofencing and children location tracker work?
Let's suppose your 12-year old decided to visit a friend who lives a few blocks away from your home. Of course, as a concerned parent you are not comfortable with your child going this far alone. However, Tispy's geofencing and location tracker capabilities will alert you of your child's footsteps until he or she has safely returned home. Our app will instantly notify you when your child crosses the pre-determined zone.
Is it worth it?
Some benefits of using geofencing feature include:
Flexibility: you can set a pre-determined zone of your child for just a few blocks from your home or for the entire city.
Accuracy: the location described by geofencing and location tracker applications is 100 % accurate and works the same way as Google maps where you can zoom in and out of the selected location.
Added features: The geofencing apps will also keep you alerted whether your child's smartphone has charged battery.
Great in emergencies: In the case of an emergency, you can easily find out the last location of your child and send a remote trigger through his or her smartphone or tablet.
Always remember that your child's phone should be on and needs to have an active data connection for the location services to work properly.

Conclusion:
The parents of today's generation, as well as the future, need all the help they can, especially when it comes to keeping track of their children's whereabouts and their behavior. With Tispy, parents can keep their children safe and protected.
Smart measures to ensure safe device usage by your children.