Block Unwanted Calls on Your Kid's Phone: Keep Your Eyes on Kids Call Activity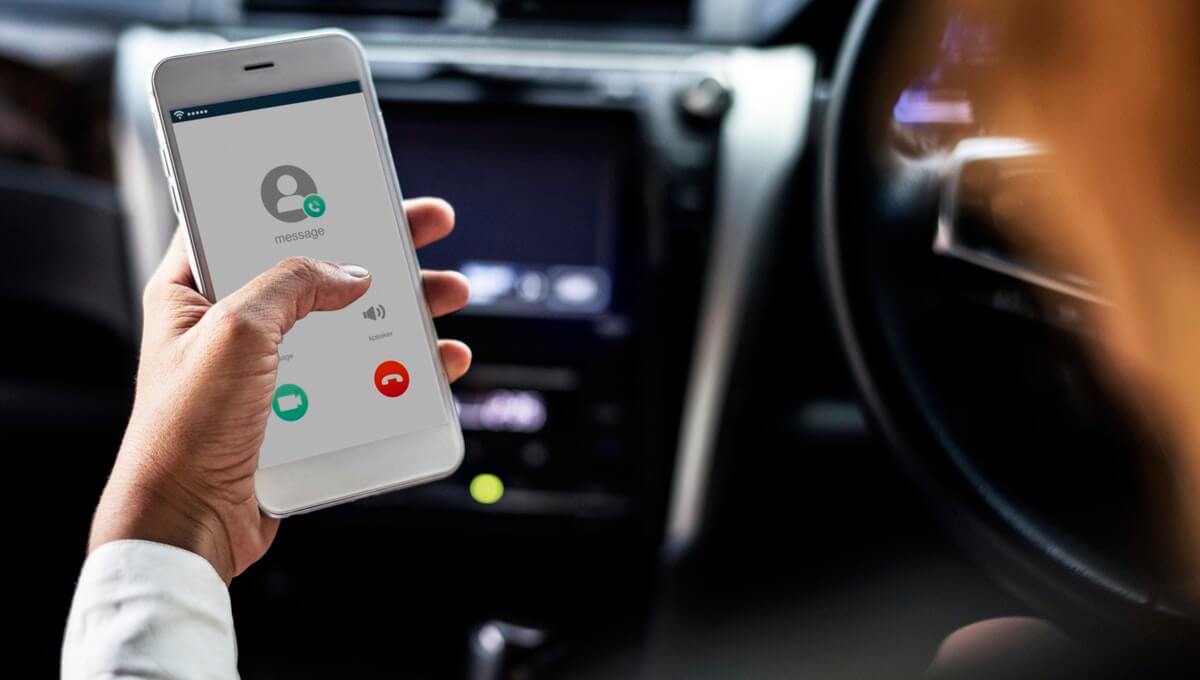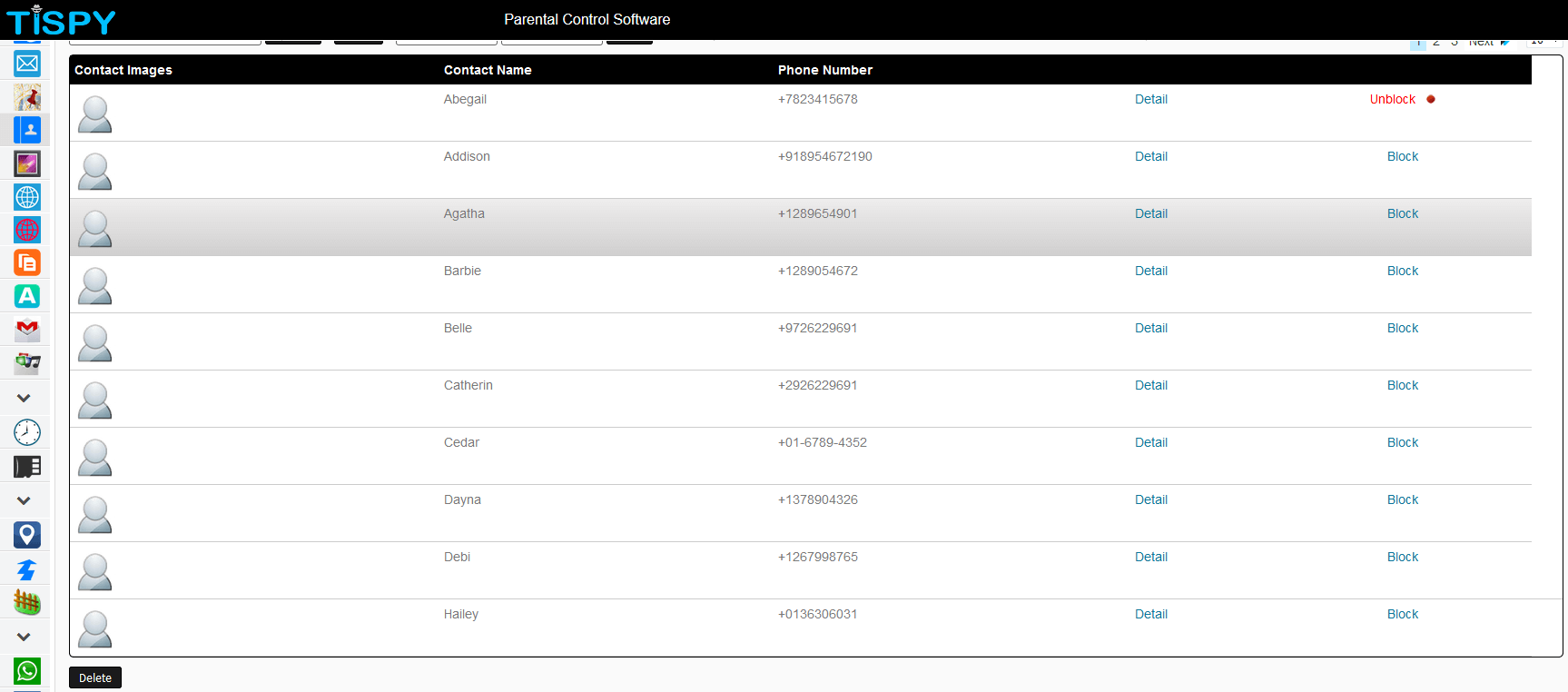 Incoming Call Blocker
Tispy also lets you block unwanted calls on your child's phone. Just install the app and monitor your kid's interactions on the device. If you notice danger, block the caller. The call tracker stores the history of calls & lets you remotely access all your kid's contacts. The hidden voice recorder records all the surrounding noises on your target device.
Contact Blocking
This comes handy if you suspect that your kid is the victim of spam calls. Just install the app, and it gets to work. It lets you work the unwanted contact on your kid's cell phone. The great thing is that you can do it even if the number is not there in the phonebook.
Brief Overview of Tispy Others Monitoring Features: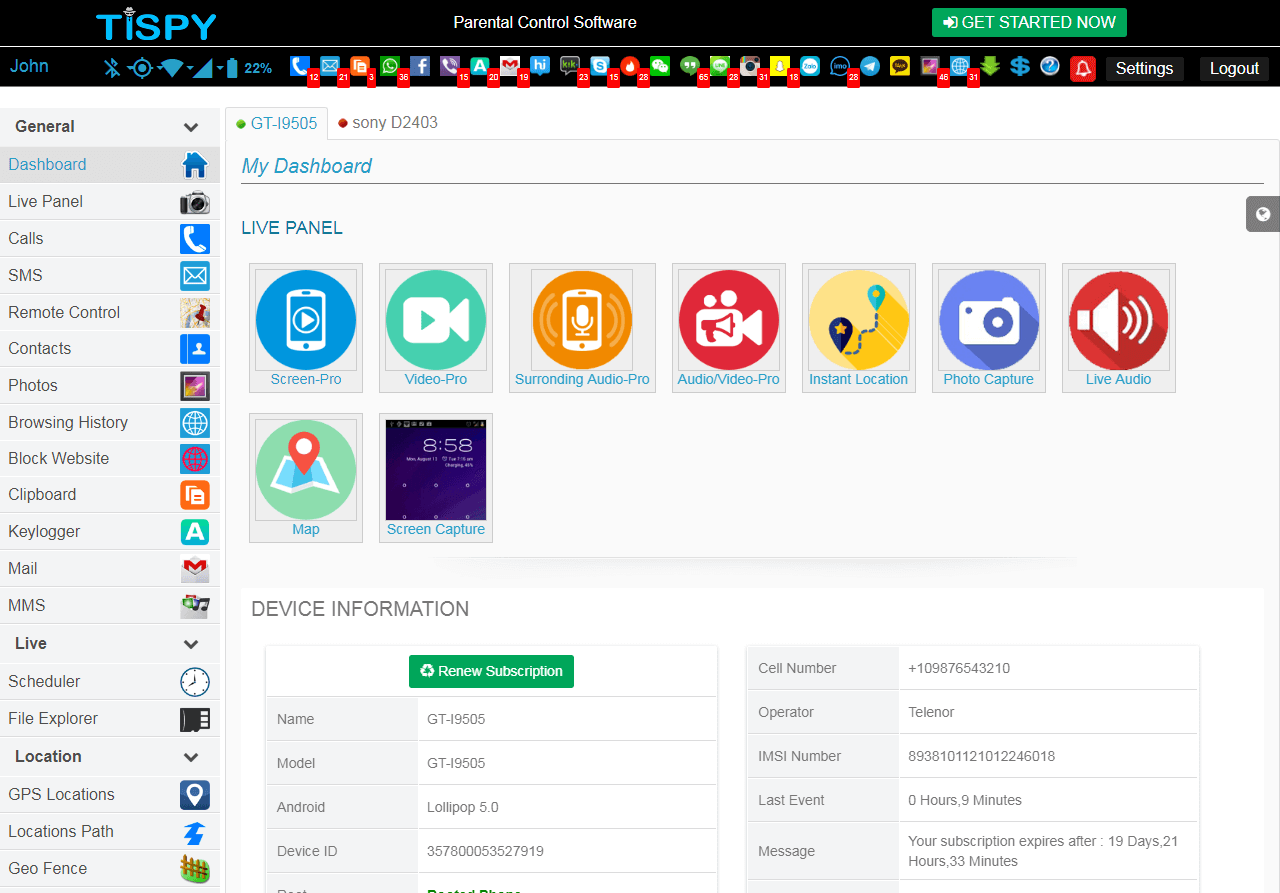 Call Log Monitoring: TiSPY allows you to monitor your kid's call history. View call logs, listen to recorded conversations on the phone and monitor VOIP interactions.
Social Media Monitoring:Records everything that takes place on your kid's social media accounts.
Instant Messaging Monitoring:Monitor your kid's text messages and calls remotely without appearing intrusive. Whatsapp Tracker helps you monitor everything your kid does on WhatsApp. IMO, Skype, Instagram and Snapchat are the other means of communication the app lets you monitor.
Social Media Monitoring:Records everything that takes place on your kid's social media accounts.
Location Tracker:Know where your kid is from wherever you are through GPS monitoring.
The bugging or surround recording lets you know your kid is safe from wherever you are. All you need is the Video Bug. Access your kid's phone remotely and switch on its back and front cameras. This way, you make sure that your kid stays safe from cybercriminals and predators. Its Mic Bug lets you control the target phone's microphone and record surrounding noises. The Snap Bug allows you to take photos of the surroundings. Just switch on or off the phone's camera as and when required.
Keystroke logger:Record the keys your child types on his/her Smartphone. Location monitoring, text tracking, social media monitoring, device monitoring, access to address boo calendar, Internet monitoring; the list of features is, in fact, endless.
Final Words
Combine with its ability to track phone. You are in complete control of your kids online exploration & prevent them from online dangers. Access to private information without prior knowledge can prove fatal. And your tech-savvy kid will take you to task for the same. Let Kids understand your concern & make sure that he/she is informed of your monitoring before installing the apps mentioned above.