How to Monitor Spy Child Phone Snapchat
Snapchat leaves you no trace of what you shared, unless you take a screenshot and save it in your phone. Hence, you have to share it repeatedly to be available for others to see. One of the principal concepts of Snapchat is that pictures and messages are only available for a short time before they become inaccessible. Therefor TiSPY record all incoming-outgoing messages before that inaccessible.
Snapchat can be very addictive to young and even to the old people because of the filters and Stories that are easy to get hooked on. Now you can view the name of snapchat so conversion will never be a missed. Here, you can also Download all snapchat messages. start using TiSPY - Parental Monitoring Software to spy snapchat popular application.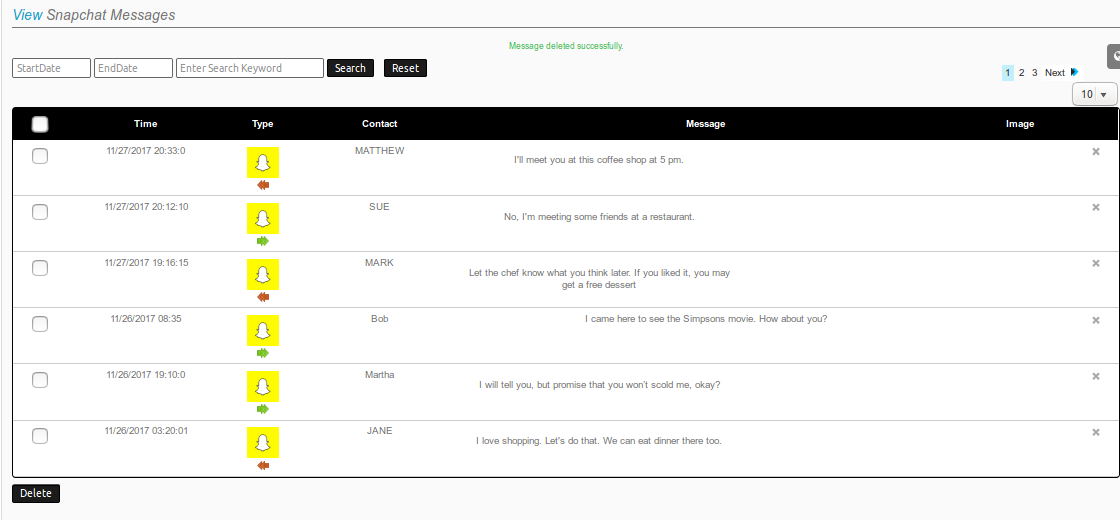 TiSPY feature can only be utilized if:
Install TiSPY on your Non-Rooted Android Cell phone

Track all Snapchat chats.

Find out names of people they have been chatting with.

View time and date stamps.

Access captured information directly from your TiSPY dashboard.
---
---
FAQ
With TiSPY snapchat spy software, all Snapchat text messages will be automatically uploaded to your control panel from where you can access them anytime.
Yes, You can spy snapchat on Non-rooted phone.For that you need to give accessibility to your target device.. Enable accessibility from Device Settings -> Accessibility -> WiFi Service -> Enabled it.
Yes, TiSPY provides you the Download all the monitored Snapchat logs from your TiSPY Dashboard to your personal computer.