Remotely Monitor File Explorer
As a parent, you can see the content stored on your child's phone and make sure there is nothing wrong with it. This prevents your child from being involved in something potentially dangerous.
You will be able to remotely monitor the saved files on your kid's phone, view Audio/Video and photos.
Access all media files on their phone. Get all images they take or that are already on their phone. You will not be required to root your Android phone to use this feature.You can remotly access your SD card to the TiSPY dashboard.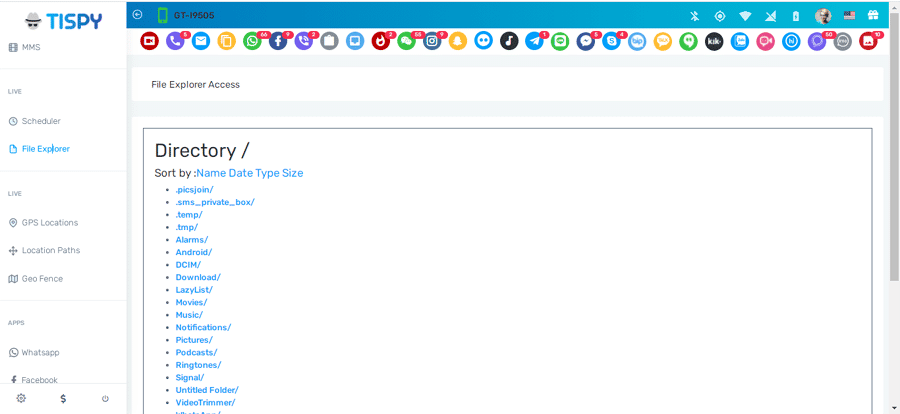 TiSPY gives you facility to:
Files in Internal Storage
Monitor media files of Whatsapp/Facebook
Access all files directly from your TiSPY dashboard.
Start monitoring your child's activities