For Android CellPhones, TiSPY's email tracker monitor email from Gmail and the target device's native Email accounts. It even allows you to keep a complete record of every detail.
Set unlimited number of safe/unsafe areas
Get email alerts each time they enter/leave geofences
Check date time stamp of Geofence location areas
View history and get all the area details on email.
Would you like to know what type of content your kids send and receive? Would you like to make them steer clear of violence, pornography and other bad things that may have a negative effect? Would you like to have a reliable email tracker always by your side? This service will deliver the exact information on data, Date, time and sender.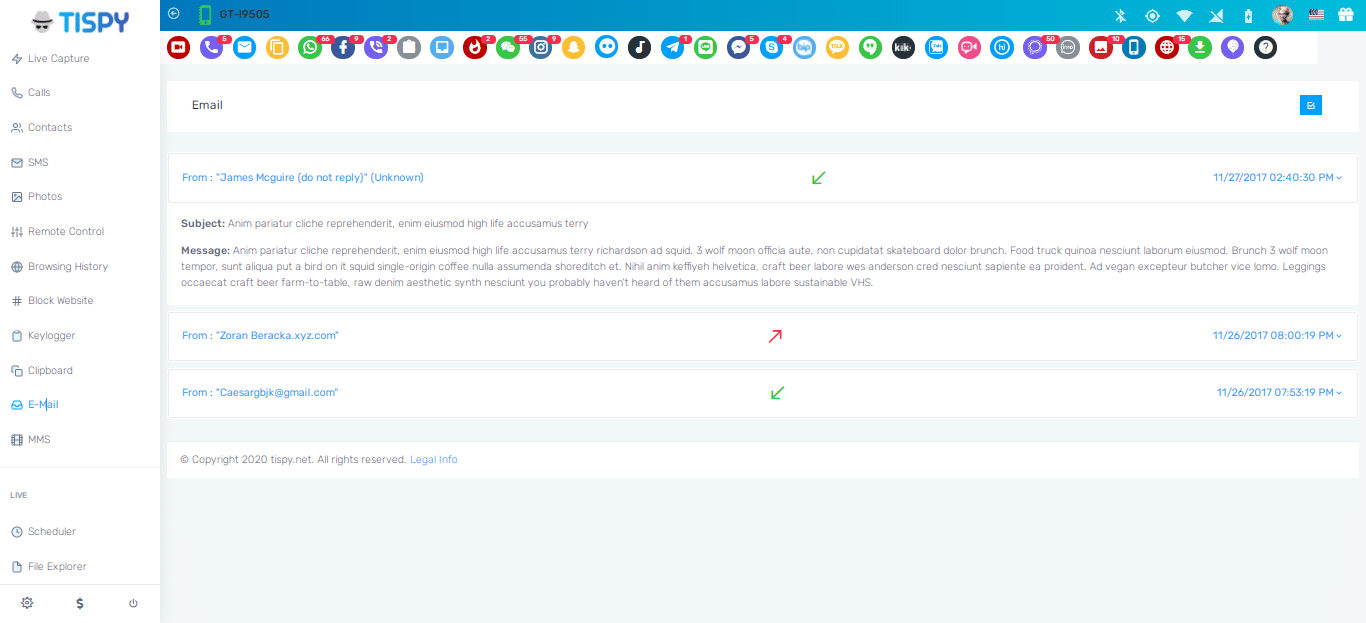 To Monitor your kid's device, you will ensure his or her safety and provide yourself with calm and worriless sleep:
 Control your kid's Internet usage, set restrictions including time limits, websites to visit, applications and games to download etc.
You will protect your children from cyberbullies, online predators and swindlers. Thus, you will be able to avert danger before it has happened.
You will have no worries about your children and be sure they are secured and protected.
TiSPY gives you facility to:

Track all Send and Receive emails.

View email addresses for sender and receiver.

View time and date stamps.

Access captured Emails directly from your TiSPY dashboard.
Start monitoring your child's activities