A Better Parental Monitoring App Alternative To Bark
Ensure Your Child's Safety with a Parental Control App Like TiSPY
What Makes It Stand Apart from Bark & Other Child Tracking Apps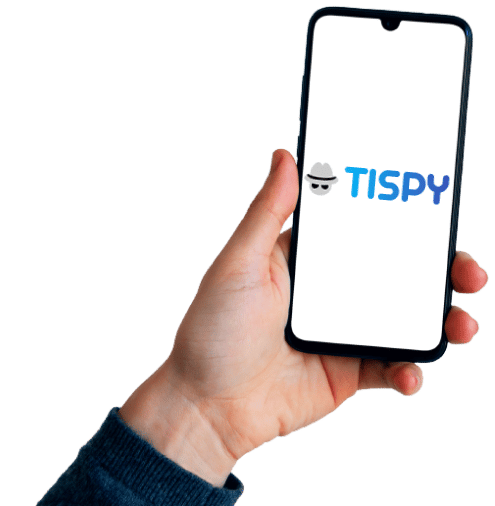 A Better Parental Monitoring App Alternative To Bark
Ensure Your Child's Safety with a Parental Control App Like TiSPY
What Makes It Stand Apart from Bark & Other Child Tracking Apps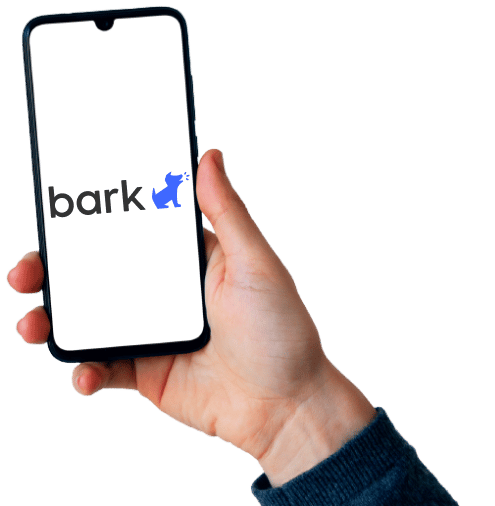 TiSPY - Most Powerful Parental Control App Alternative - Compatible With All Devices
Whether you have an Android device,  iOS device or Windows, compared to Bark App, TiSPY works seamlessly across all platforms and gets real-time access to all device activities — so you can rest assured your children are being tracked as intended.
TiSPY vs Bark - Device Compatibility
Reduce Cyber Threats for Your Kids Using Bark Alternative App - TiSPY
TiSPY offers a comprehensive set of options to you that help keep your children safe in today's digital age. It is the best parental control app alternative to Bark, which provides you with the tools to limit your children's screen time, track where their account is logged in, monitor MMS and calendar activities, receive alert notifications when the SIM card is changed, and even serve as anti-theft protection for their devices. The best part is you have access to a dashboard and analytics to quickly view all the data gathered from your children's devices.
Access to dashboard and analytics
Monitor Call History and Call Recordings From Parental Control Software
TiSPY helps you check your kids' calling activities in real time, including who they've been talking to and how long they've been on the phone. Being able to hear the conversations can provide you with valuable insights into your children's social circles and habits. If you are looking out for your kids' well-being, then TiSPY is the best alternative to the Bark app.
TiSPY vs Bark - Call Tracking Features
Detailed timestamp and duration of calls
Listen and download call recordings
Track Location Of Kids Anytime With Parental Monitoring App Alternative
Now protecting your children remotely, discreetly and efficiently is easier than ever. When comparing parental control apps,TiSPY gives you accurate location tracking information on the whereabouts of your kids at any moment. Its real-time location alerts can warn of any potential threats in the area and suggest alternative routes to avoid those dangers. A geofencing feature allows for predetermined perimeters that alert you when your child enters or exits these areas, offering added peace of mind.
TiSPY vs Bark - Location Tracking Features
Detailed location history
Accurate location information
Restrict Your Children's Exposure To Inappropriate Content Online
A parental tracker app alternative, TiSPY helps you keep track of your children's activities online, including the websites they visit,  tracking of web search history and more. It also includes various levels of filters that can block inappropriate content from showing up on your child's device. Additionally, it provides real-time insights into your child's digital use so that any suspicious activity can be identified and addressed promptly, thus providing a safer environment for the young ones of today.
TiSPY vs Bark - Content Filtration & Tracking
Web browsing history tracking
Filter content as per severity index
Keep An Eye On Your Children's Whatsapp and other Instant Messaging Conversations
TiSPY can be extremely helpful in keeping track of WhatsApp conversations between children and their peers. It sends you real-time notifications whenever your children engage in conversations over the app, allowing you to ensure that your children are safe online and protecting them from cyberbullying or other potential risks. With this level of oversight enabled by TiSPY, you can rest assured that it is the better alternative to Bark and protect your child from any WhatsApp threats.
TiSPY vs Bark - WhatsApp Tracking Features
Keep track of whatsapp call history
Conversations of Whatsapp group
Put A Stop On Your Kid's Social Media Addiction With Best Social Media Tracking Alternative App - TiSPY
With TiSPY, you can not only monitor your children's  messages, posts, and direct conversations, but also grant them access to media files such as pictures and videos shared on social media networks. With this data, you can ensure your children are not engaging in inappropriate behavior or associating with undesirable individuals. So, as a parent, if you are seeking that much needed peace of mind, start using TiSPY and stay informed about your children's activities on the web.
TiSPY vs Bark - Social Media Tracking
Date & timestamp of chats
View multimedia file sharing or vanished images
Able to track video and audio recordings
Able to track social media news feed
Frequently Asked Questions About TiSPY and Bark App Comparison
Bark is a great product, but it doesn't have all the features that TiSPY does. Specifically, TiSPY has the following features that Bark does not like call tracking, screen time recording, browsing history tracking
There is no perfect app that meets everyone's needs, but there are a few apps that come close. Bark is one of the most popular and highly rated parental control apps on the market, but some parents find it to be too restrictive. If you're looking for an app with more flexibility and greater UI, then one of the best Bark alternatives is TiSPY.
Over 1000+ satisfied users say about us
It is really a best option for the parents that can prevent their childs from wrong companiens.i like it and really it is meracle software
It is nice and useful application in today smart world.
The best app ever for the phones without root!!!! 10000000..00000 stars!!!!
Best ever does the job a detective without losing thousands. thanks!!!!!
It is nice and useful application in today smart world.
Great app. Good price. I found and choosed over other apps..
Awesome,better than I thought possible. The service works great on my Samsung galaxy 2.
This really helps when trying to keep up with our kids. Thank you!
So far so good. This app is just what I've been looking for. Website is easy to set up. It should start up hidden and then if you want it shown you can do so.
Great software, would love a reward for being a long time user..
awesome & !!! very good app i was really looking for this kind of app. thanks. thanks to creator of such a good kind of app..
Its a cool app. Does everything it says without degrade phone performance.
Thank you for this product, it's the best in the market. And I have a question, do you have the same program for Iphone? if you have that's be perfect.. Thanks guys good job.
I love this program. I give thanks to all of the tech. wonderful job
Best tracking app ever I found on net till now. keep it up guys..
Amazing app and service, satisfied with the technical support..
Great software, I feel like my child is safer. It is nice and useful application in today's smart world.
Very Satisfied. The best to monitor your kids and loved ones. Highly recommended
"Working with @tispy is like having a family member who can fix everything!"
Great Software..Must for every parents who really want to take care of their children.
Wonderful product. Gained lot of confident on the Family members. Thanks
"Their customer support was @amazing. Their help was quick and gave me very clear instructions to follow. Incredible theme."