Product
Features
TiSPY is Parental monitoring software used to monitor and control your child's activity on their mobile device. TiSPY is easy to use, and its advance features, like live panel, makes it world's most powerful parental monitoring application in the market. It provides instant photo, audio, location, SMS driven capturing facility. As well, it will provide monitoring of all commonly used communication applications, including SMS, Facebook, MMS, Viber, Line, and others. Best of all, even if the monitored device's messages are deleted after sending, you can still see them online. Through the live panel you can secretly listen in on what's happening around your child's device. Just install the software on your child's mobile phone, and you can SECRETLY learn the truth about their calls, text messages, and GPS locations by logging into your registered account from any web browser.
Call Logs
Give all calls along with duration at dashboard. It will also display cell numbers of caller/called person, how long each call lasted. Also, if the number is registered under a name in the phonebook, you will get his name/image. System will also send call log details to your registered email address.

SMS Monitoring
You can read any message that was received by or sent from the phone. The messages are logged into your TiSPY account as they are generated with sender number,receiver number, data, time and message, so you can read them EVEN IF the holder of the phone erases them. System will also send text message to your registered email address.

Location Tracking & Geo Fencing
You always know where your kids are. We give you Real-time interactive maps. Receive notifications when they are arrive at their destinations. Location path helps you to draw full path of your phone for whole day.

Photo/Images
TiSPY dashboard will allow you to view each and every image phone camera has captured. Many users uses TiSPY as their image storage. Even if the photo is erased from the phone, it will be available at dashboard.

Phonebook Access
TiSPY gives you phonebook access of monitoring phone. When new contact data is created on your phone, the record will be available at dashboard. You can always use them as Phonebook backup if your phone stopped working. It also give provision to download contacts in csv format.

WhatsApp Facebook Monitoring
Using TiSPY you can monitor Facebook and Whatsapp messages. You will get both incoming and outgoing messages. Even if user remove the records, you wan't miss them. They will be available at TiSPY dashboard.

URL Tracking
TiSPY logs all URLs the user has visited in the cell phone browser. you'll be able to see if someone has been viewing something they shouldn't be viewing! Many users specifically by TiSPY service just because of this feature.

Application Usage
Do you know which application is most used in your phone? TiSPY list all installed applications on phone. It also shows which app is more frequently used. As a parent, this going to valuable feature, as you can always block adult application from TiSPY dashboard. User praise TiSPY for this feature.

Scheduler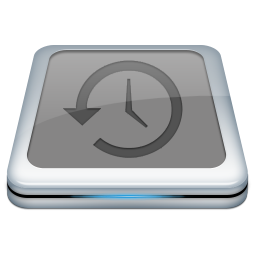 Kitkat has limitation, SMS Command can not be used to capture audio, as the SMS Command will be easily displayed in inbox. Scheduler is best alternative for that. TiSPY gives you facility to schedule photo or audio capture. Schedule pre-planned surrounding audio/photo capture

Live Audio
Capturing surrounding audio is now very easy with TiSPY. From TiSPY dashboard you can listen surrounding audio. Along with audio, you can take photo, location and many more features. If your phone is stolen by someone, by accessing play ring your phone will start ringing loudly. Even you can not stop the ring until you unlock phone.